Today we celebrate World Children's Day in honor of these students in Mozambique and our children here in Bourbonnais. This day was first established in 1954 by the United Nations to promote international togetherness and improving the welfare of children around the world.

Due to bus driver shortage, there will be multiple areas that will see different buses picking up students. If you live in the Stadium Drive neighborhood, you could see multiple buses picking up your students. All students will be picked up, it may just be a different bus and a small time adjustment. Thank you for your patience.
This is Bourbonnais Transportation. We wanted to let you know that bus 15 will be running about 5-10 minutes late this morning. There is no driver for bus 1, due to the driver shortage, . Bus 1 students will be picked up bus other buses and may be running late.

Still I Rise: Community Food Giveaway in collaboration with Top Box Foods! The event takes place on Saturday, October 23rd, 2021 at the Kankakee Farmers' Market grounds (250 South Schuyler Avenue - on the corner of South Schuyler and Station Street) starting at 1:00pm.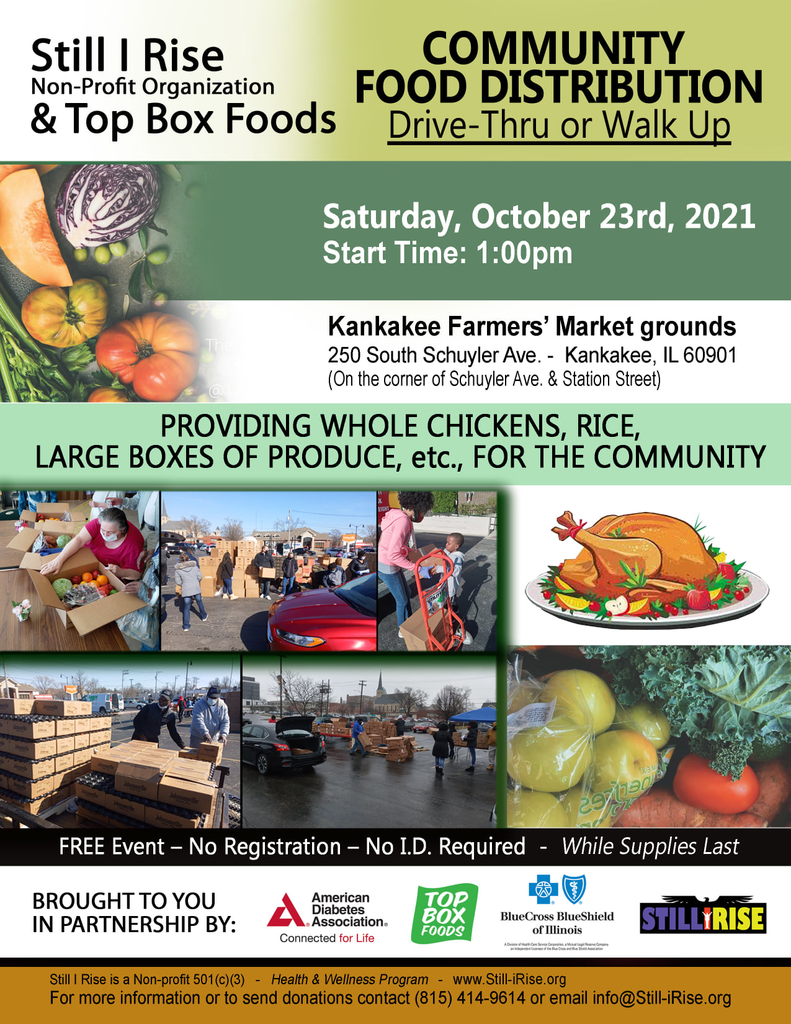 Good Morning BESD 53 Families, a quick reminder that Friday, October 22nd is an early dismissal day. Liberty will be dismissed at 12:30 pm, BUGC and Shabbona at 1:10 pm and LeVasseur and Shepard at 1:45 pm. Thanks and have a great day!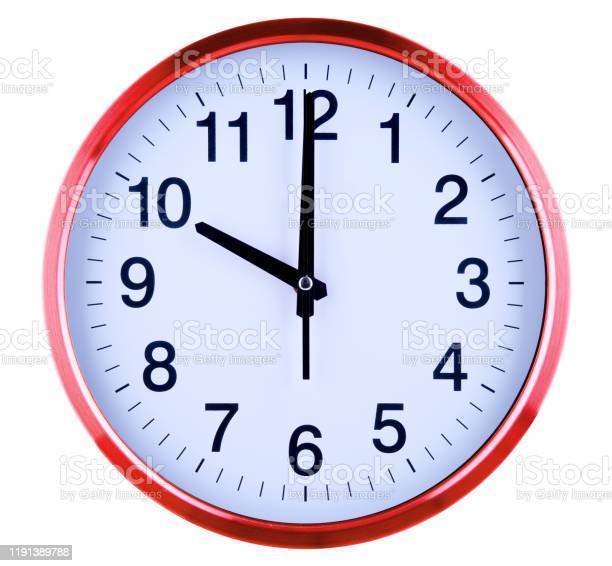 BESD 53 Families, It's Digital Citizenship Week! Each day this week your student will be covering topics on Self-Awareness, Self-Management, Responsible Decision-Making, Relationship Skills, and Social Awareness geared towards their age group. Each day the district will be sending out a family conversation starter sheet with questions to talk to your student about.

October is Mental Health Awareness Month. Check out these great "Lunch and Learn" opportunities with the Kankakee Health Department.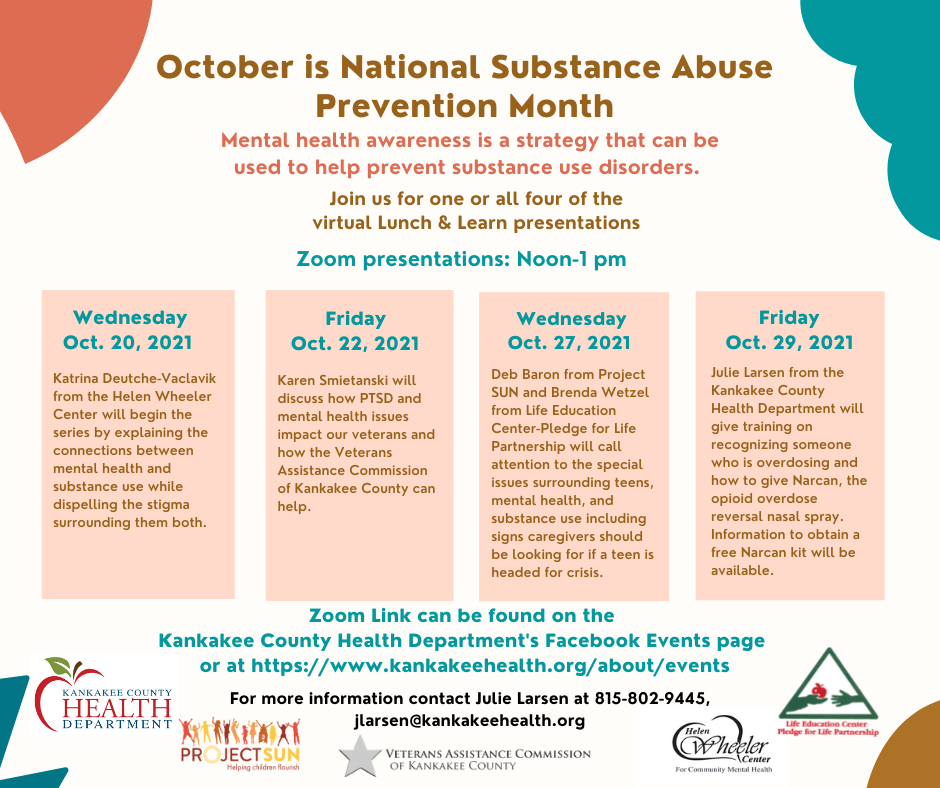 If you have received a notification in the mail stating that your child needs an immunization or physical please submit updated documents to your student(s) school before Oct 14th to avoid your student(s) being excluded from school on Oct 15th. We have attempted to be proactive with our communication in regards to this matter. If your child is currently non-compliant we would like to assist you in resolving this before exclusion.
Hello BESD parents, We are short bus drivers so bus 8 students from Liberty will come home on bus 5 or bus 2, these buses could be running late. Bus 8 students from Upper Grade, Shabbona, Shepard and LeVasseur will be coming home on bus 4. Bus 10 students from Shepard and LeVasseur will be coming home on bus 2 and may be running late. Thank you again for your patience.
The Transportation Department would like to inform you that due to a shortage of bus drivers this afternoon we have several changes. If your student rides bus 2, bus 6, bus 8, bus 9, bus 14 and bus 16 you may experience delays in drop off times and your child may come home on a different bus than usual. Thank you for your patience.

Update at BUGC: Nicor has cleared the scene and we are returning to normal operations at BUGC.

Update at BUGC: Fire Chief has cleared the scene. We are waiting for Nicor to provide a final clearance to return into the building.

Here is a great opportunity to have your child's car seat inspected by certified technicians! There is a lot more to this than most people realize. This free event is September 25th from 10:00 am to 1:00 pm at the Kankakee Health Department on Station St.

Phone Update: We have been able to work with our service vendor to temporarily patch the phone service to BESD53. We will have to take the phones down on Thursday at 4:30pm to permanently resolve the issue. We apologize for any inconvenience and thank you for your patience.

Phone Update: We have been working with our vendor and have been able to identify the problem, however, it appears the phones will not be back up until around mid-day Wednesday the 8th. Please continue to use email to communicate with the schools and thank you for your patience.