Vaccination Clinic KCHD is hosting a Moderna Vaccine Clinic on April 15th. Please click the link below to schedule your appointment. The clinic will be located at 2390 W Station St. in Kankakee If you have already received your vaccine, please disregard this message. You can share the link with other Kankakee County residents. Please note: Please make each person their own appointment. Do not pick two appointments for the same name, the duplicate appointment will be cancelled. The requirements for this clinic: You must live or work in Kankakee County. You must be 18 or older (due to Moderna requirements).
https://www.signupgenius.com/go/ModernaApril15

The Secret Food Pantry will hold two mobile pop-up events this week in Bourbonnais. Wednesday, April 14th from 12:00 p.m. to 1:30 p.m. and Thursday, April 15th from 10:30 a.m. to 12:00 p.m. out of the Bourbonnais Municipal Center parking lot at 700 Main Street NW. According to the Secret Food Pantry's founder and organizer, MaryLu Kruegr, anyone can come for food; there are no residential or financial restrictions. The pantry instructs attendees not to arrive more than 30 minutes prior and to follow a designated route per the Bourbonnais Police Department, which will be assisting with traffic logistics. For those who are in need, take Route 102/Main Street NW and turn on Stratford Drive East. Follow event signage to William Latham Senior Drive where vehicles will be staged while awaiting entry for food pickup. Pantry organizers ask that attendees do not block any residential or commercial driveways while waiting. The Secret Food Pantry, based out of Godley, accepts financial donations at Financial Plus Credit Union locations. Volunteers are always welcome. Interested parties may reach out to The Original Secret Pantry group on Facebook. To review the pop-up pantry route map, visit:
https://www.villageofbourbonnais.com/residents/events
.

Hi, Here is a link to the Family Needs Assessment Thought Exchange. Please take a few minutes to participate if you have not yet done so. If you already shared your thoughts and ideas, you might take a minute to review and react to what others have added. Thanks Here is the link:
https://my.thoughtexchange.com/828341186
Quick Tips: - This exchange is confidential. Your thoughts will be shared with other participants, but not your identity. - You will see and rate thoughts that others have shared. 5 stars = strongly agree, 1 star = strongly disagree - You do not need to rate all thoughts, though it's recommended to rate at least 20.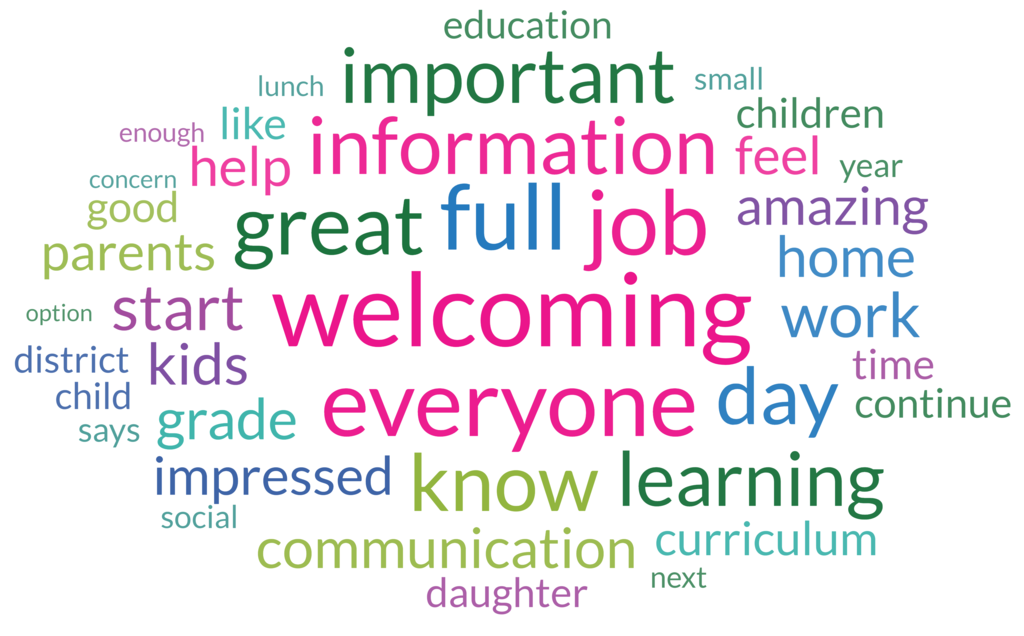 This Saturday, Project SUN is hosting a Self-Care event for Kankakee area caregivers. Prioritizing You is a program presented by Project SUN and created in partnership with occupational therapy students at Governors State University. This event will highlight the importance of self-care for parents, grandparents, and other caregivers. This virtual program will offer strategies and resources to build important self-care activities into your everyday routine. -Learn how to incorporate self-care into your busy daily routine. -Participate in activities including guided meditation and exercises. Participating caregivers will also receive a free self-care gift package! CLICK HERE to Register NOW!


Riverside Healthcare will host two RX Mobile Food Pantries this week! Thursday, March 25th from 3 to 5 p.m. at Youth For Christ City Life Center, located at 1820 E. Court Street in Kankakee
http://bit.ly/RXPantry_K3
Friday, March 26th from 1 to 3 p.m. at Riverside Primary Care, Pembroke, located at 3400 S. Main Street in Hopkins Park
http://bit.ly/RXPantry_Pembroke
Clinical experts from Riverside including registered dietitians will be available to help participants shop and provide educational support for making a menu. A special Thank You to Northern Illinois Food Bank and Blue Cross and Blue Shield of Illinois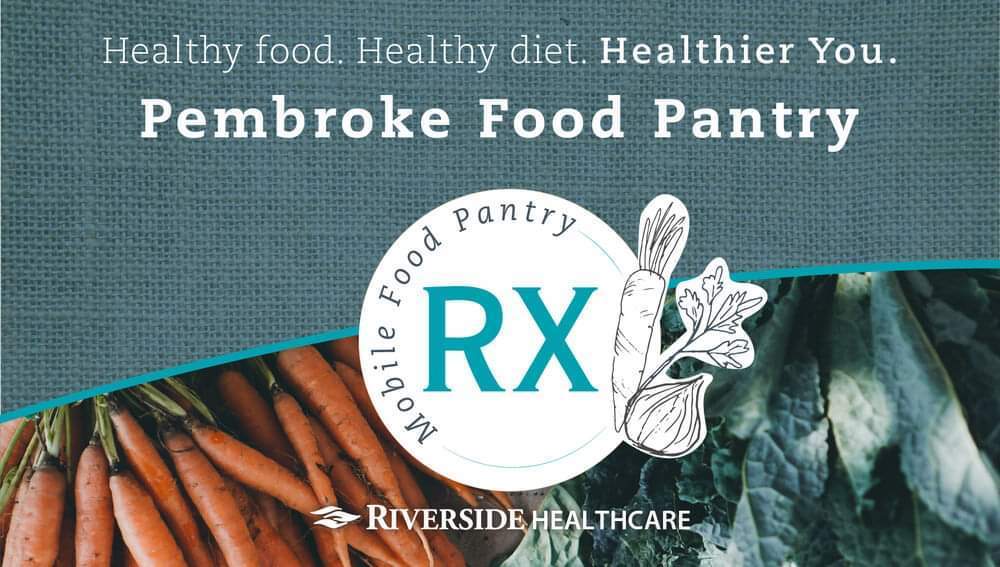 BESD#53 Families and Community, There will be a regularly scheduled meeting of the Board of Education on Tuesday, March 23rd at 7:00 PM. You will notice that we have made some changes with our virtual meeting setup. To watch the Board Meeting, there is now a button on the
www.besd53.org
homepage labeled "Board Meeting Live Feed." This will connect you to watch the Board Meeting via YouTube. This is a view only stream. If you'd like to address the Board, we are asking you to come to the Board Meeting at the District Office (281 W. John Casey Rd.). We ask that you be present at the beginning of the meeting for the public comment portion of the agenda. At that time, you would then present your short statement and leave the meeting directly afterward as we are still restricted with the number of individuals allowed in the room. You may then watch the remainder of the meeting on the live stream. We look forward to the day when we can be back to a normal board meeting setup, but we are encouraged to be moving forward to this step for public comments. Thank you!

Hi, Just a quick reminder that there is no school for students on Monday. On Tuesday we return to full days for in person instruction and BUGC remote learners. The hours for remote learners in grades Pre-K to 6 will not change. Thanks and have a nice weekend!

Hi and Happy Spring! I am pleased to share that the Straw Bale Community Garden is coming back after a one year hiatus. This is a great chance to be outdoors and have fun growing things as a community. You do not need to be a green thumb to get involved. We can help you! See the sign up link below.
https://forms.gle/zr7Pcd2R5tdL47rb6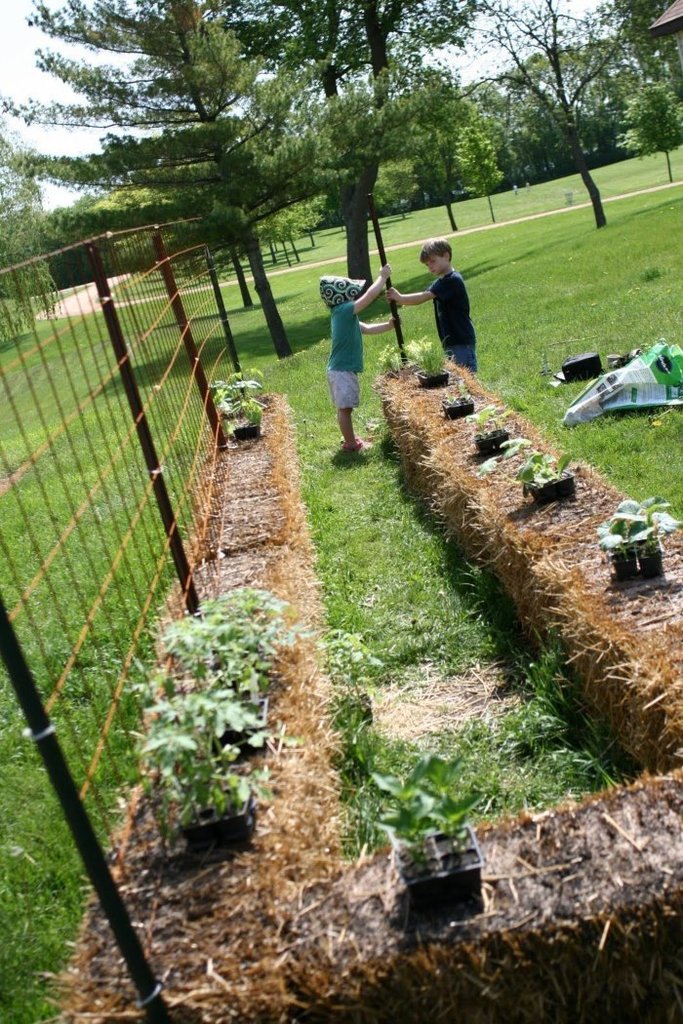 Dear BESD #53 Families, In order to align with our 4th quarter start date and give our teachers proper time for input on our drafts of a full day of in-person instruction, we are moving our goal date back from Wednesday March 17th to March 22nd.  The process of adjusting our plans is a collaborative approach and as soon as that process is completed with our teachers we will be able to share the adjustments with our plans to everyone. With the new common planning time for our teachers provided in the recent agreement, all of our schools' start and/or ending times may be impacted. As soon as those times can be communicated out, we will do so as soon as possible. Sincerely, Dr. Adam EhrmanSuperintendent, Bourbonnais Elementary School District #53

Cập nhật các cuộc đàm phán của Hội đồng giáo dục - 3/11/2021 Hội đồng Giáo dục và BEA đã đạt được thỏa thuận và trường học sẽ hoạt động trở lại cho tất cả học sinh vào ngày mai. BUGC trực tiếp tham dự là một ngày "A". Các ngày đình công sẽ được thực hiện vào ngày 5 tháng 4, ngày 28 tháng 5, ngày 1 tháng 6, ngày 2 tháng 6, ngày 3 tháng 6 và ngày 4 tháng 6. Ngày 4 tháng 6 sẽ là ngày đi học cuối cùng của học sinh trong năm học 20-21. Ngày 7 tháng 6 sẽ là một viện giáo viên, ngày không tham dự. Chúng tôi vô cùng nhẹ nhõm vì vấn đề này đã được giải quyết và chúng tôi có thể quay trở lại tập trung vào học sinh của mình. Hội đồng giáo dục Khu học chánh Bourbonnais # 53

Actualización de las negociaciones de la Junta de Educación - 11/03/2021 La Junta de Educación y la BEA han llegado a un acuerdo y mañana se reanudará la escuela para todos los estudiantes. La asistencia en persona a BUGC es un día "A". Los días de huelga se recuperarán el 5 de abril, 28 de mayo, 1 de junio, 2 de junio, 3 de junio y 4 de junio. El 4 de junio será el último día de asistencia de los estudiantes del año escolar 20-21. El 7 de junio será un día de no asistencia al instituto de maestros. Estamos muy aliviados de que este asunto se haya resuelto y podamos volver a concentrarnos en nuestros estudiantes. La Junta de Educación Distrito Escolar Primario de Bourbonnais # 53

Board of Education Negotiations Update - 3/11/2021 The Board of Education and the BEA have reached an agreement and school will resume for all students tomorrow. BUGC in person attendance is an "A" day. The strike days will be made up on April 5, May 28, June 1, June 2, June 3 and June 4. June 4 will be the last student attendance day of the 20-21 school year. June 7 will be a teacher institute, non-attendance day. We are extremely relieved that this matter has been resolved and we can return to focusing on our students. The Board of Education BESD #53

Cập Nhật về Thương Lượng của Hội Đồng Giáo Dục - Ngày 9 tháng Ba, 2021 Với nỗ lực có được thỏa thuận cho phép học sinh đi học trở lại vào ngày mai, các nhóm thương lượng đã gặp nhau tối nay trong hơn bảy giờ. Chúng tôi rất tiếc là thương lượng không thành công và ngày mai trường học vẫn phải đóng cửa do đình công. Sau khi trao đổi đề nghị bằng văn bản, qua nội dung trao đổi hiệu quả trong buổi thương lượng cho thấy các bên dường như đạt được thỏa thuận về việc tăng lương trong ba năm và thực hiện chương trình bảo hiểm hai cấp cho nhân viên mới trong tương lai. Vì chỉ là những gói đề nghị nên không có thỏa thuận, do các bên chưa thống nhất được số tiền đóng góp của Hội Đồng cho bảo hiểm của nhân viên tương lại. Hội Đồng đề nghị đưa gói quyền lợi của Khu Học Chánh dành cho nhân viên tương lai phù hợp hơn với thị trường và vẫn cao hơn hầu kết các khu học chánh khác trong khu vực. Nói rõ ra là đề nghị bảo hiểm của Hội Đồng sẽ không ảnh hưởng về tài chánh cho giáo viên hiện tại của chúng ta. Một buổi thương lượng khác có mặt nhân viên hòa giải đã được xếp lịch biểu vào tối mai và chúng tôi hy vọng có thể đạt được thỏa thuận. Quý vị có thể xem các đề nghị bằng văn bản mới nhất trên mạng lới của Khu Học Chánh tại Negotiations Information (Thông tin Thương Lượng). Trong khi đề nghị của hai bên đều là những gói thỏa thuận, hiện vẫn còn hai vấn đề cần bàn thảo đó là tiền lương và bảo hiểm cho nhân viên tương lai. Hội Đồng không thể chấp thuận một hợp đồng hai năm, buộc các bên phải quay lại bàn thương lượng vào năm tới sau hơn một năm thương lượng và đình công. Sau đây là tóm lược nội dung các đề nghị bằng văn bản mới nhất: Tiền Lương Ban đầu, Hội Đồng đề nghị hợp đồng ba năm với mức tăng lương tối thiểu 9.5% và mức tăng lương khả dĩ 10%, tùy vào mức cấp quỹ của tiểu bang trong năm thứ 3 của hợp đồng. BEA lập tức từ chối đề nghị này do mức tăng lương cao hơn trong năm thứ 3 là không chắc chắn. Để giải quyết lo ngại này, Hội Đồng đề nghị mức tăng 9.75% được bảo đảm cho tất cả giáo viên trong ba năm. Đề nghị cũng nêu rõ mức tăng là 4% trong năm đầu tiên, điều này có nghĩa là tổng lương của tất cả giáo viên trong thời gian hợp đồng sẽ cao hơn. ● Năm 1 - 4.0% ● Năm 2 - 3.0% ● Năm 3 - 2.75% Bảo hiểm Trước buổi họp với BEA hôm nay, Hội Đồng có trình bày một đề nghị ba năm về việc bỏ quyền lợi bảo hiểm hai cấp cho nhân viên tương lai do BEA lo ngại rằng bảo hiểm này sẽ làm chia rẽ sự tham gia của hội viên. BEA trả lời bằng đề nghị bao gồm chương trình bảo hiểm hai cấp cho nhân viên tương lai. Hội Đồng cảm ơn BEA sẵn sàng chấp thuận chương trình bảo hiểm hai cấp cho nhân viên tương lai. Về điểm này, vấn đề còn vướng mắc là mức đóng góp khác nhau giữa nhân viên hiện tại và nhân viên tương lai. Để giải quyết vấn đề này, Hội Đồng đã tăng mức đóng góp đề nghị từ $10,000 lên $11,000 cho bảo hiểm của tất cả nhân viên tương lai. Vì mức đóng góp này rõ ràng là bằng hoặc cao hơn tất cả khu học chánh khác trong khu vực nên Hội Đồng tin sẽ không ảnh hưởng đến khả năng tiếp tục tuyển dụng những giáo viên giỏi. Không có đề nghị thay đổi quyền lợi bảo hiểm của giáo viên hiện tại. Hội Đồng Giáo Dục Trường Tiểu Học Bourbonnais Khu Học Chánh 53

Consejo de Educación Actualización de las negociaciones - 9/mar/2021 Los equipos de negociación se reunieron por siete horas esta noche en un esfuerzo para alcanzar un acuerdo que permita que los alumnos regresen a la escuela mañana. Desafortunadamente, no tuvimos éxito y las escuelas permanecerán cerradas mañana debido a la huelga. Con base en conversaciones productivas durante las negociaciones tras el intercambio de propuestas escritas, las partes parece que pueden llegar a un acuerdo sobre aumento de salarios para los próximos tres años y la implementación de un programa de seguro de dos niveles para los futuros empleados. Como estas son propuestas en paquete, no se pudo llegar a un acuerdo tentativo porque las partes todavía siguen en desacuerdo sobre el monto de la aportación del Consejo al seguro para los futuros empleados. La propuesta del Consejo pondría el paquete de beneficios del Distrito para futuros empleados más de conformidad con el mercado y todavía superior que la mayoría de los otros distritos escolares del área. Para ser claros, la propuesta de seguro del Consejo no tendrá ningún impacto sobre nuestros maestros actuales. Mañana en la noche se ha programado otra sesión de mediación con el mediador y seguimos con la esperanza de que se podrá lograr un acuerdo. Las propuestas escritas más recientes están disponibles en el sitio web del Distrito en Negotiations Information (Información sobre las negociaciones). Como las propuestas de ambas partes se presentan en paquete, los dos asuntos pendientes actualmente en la mesa son salario y seguro para los futuros empleados. El Consejo no puede aceptar un contrato de dos años que obligue a las partes a regresar a la mesa de negociaciones el próximo año después de más de un año de negociaciones y una huelga. A continuación presentamos un resumen de las propuestas escritas más recientes. Salario El Consejo propuso inicialmente un contrato de tres años con un aumento de salario mínimo de 9.5% y un posible aumento de salario de 10%, dependiendo de los niveles de financiamiento estatal en el año 3 del contrato. La Asociación de Educación de Bourbonnais (BEA) rechazó sumariamente esta oferta basándose en la naturaleza contingente del mayor aumento en el año 3. Para responder a esta objeción, el Consejo aumentó su propuesta a un aumento de 9.75% para todos los maestros en tres años. La propuesta también incluye un aumento de 4% en el año 1 que resulta en un salario compuesto mayor para todos los maestros durante la vida del contrato. ● Año 1 - 4.0% ● Año 2 - 3.0% ● Año 3 - 2.75% Seguro Antes de la reunión con la BEA hoy, el Consejo presentó una propuesta de tres años en la que excluyó el beneficio de seguro de dos niveles para futuros empleados en respuesta a la objeción planteada por la BEA en el sentido de que el seguro de dos niveles dividiría a los miembros. La BEA respondió con una propuesta que incluyó un programa de dos niveles para futuros empleados. El Consejo aprecia que la BEA esté dispuesta a aceptar un programa de seguro de dos niveles para futuros empleados. El asunto pendiente en ese punto es la aportación diferencial entre empleados actuales y futuros. Para avanzar en este asunto, el Consejo aumentó su propuesta de aportación de $10,000 a $11,000 para el seguro de todos los futuros empleados. Como esta aportación es igual o mayor que la de todos los distritos escolares del área, el Consejo no cree que esta tendrá un impacto en nuestra habilidad de seguir contratando excelentes maestros. No se proponen cambios en los beneficios de seguro de los maestros actuales. Consejo de Educación Distrito Escolar n.° 53 de las Escuelas Primarias de Bourbonnais (BESD)



Hội Đồng Giáo Dục Cập Nhật ngày 9 tháng Ba, 2021 Thân gởi Cộng Đồng BESD #53, Chúng tôi muốn cập nhật cho cộng đồng về vụ đình công hiện đang xảy ra đến ngày thứ tư. Những người thương lượng chánh gặp nhau hôm qua từ 12:00 trưa - 2:30 chiều và cuộc bàn thảo diễn tiến thêm vào tối hôm qua. Trong các cuộc bàn thảo này, Hội Đồng đã đề nghị bằng lời bỏ hai cấp của chương trình bảo hiểm từ đề nghị để cho học sinh trở lại trường học vào ngày mai. Đề nghị bằng lời này đã được chánh thức hóa và cho vào văn bản đề nghị chánh thức và trình lên BEA vào chiều nay. Buổi thương lượng được người điều phối sắp xếp vào lúc 3:30 chiều hôm nay. Hội Đồng Giáo Dục Trường Tiểu Học Bourbonnais Khu Học Chánh số #53

Consejo de Educación Actualización del 9/mar/2021 Estimada comunidad de BESD #53: El propósito de la presente es informar a la comunidad respecto a la huelga que está actualmente en su cuarto día. Los negociadores principales se reunieron ayer de las 12:00 p.m. a las 2:30 p.m. y más conversaciones tuvieron lugar en la noche. Durante esas negociaciones, el Consejo propuso verbalmente retirar de su propuesta el programa de seguro de dos niveles en un esfuerzo para que los alumnos regresen a la escuela mañana. Esta oferta verbal se formalizó en una propuesta escrita oficial y se la presentó al Consejo de Educación esta tarde. Se ha programado una sesión de negociación con un mediador hoy día a las 3:30 p.m. Consejo de Educación Distrito Escolar n.° 53 de las Escuelas Primarias de Bourbonnais (BESD)