The Board of Education and the BEA are pleased to announce that through the hard-work and cooperative efforts of both negotiation teams a tentative two-year collective bargaining agreement has been reached with BESD #53's custodians and teacher assistants after three days of negotiations. Thanks

Hi, we are seeking school bus usage information from all parents and guardians as we work to create the most efficient and family friendly school schedule that is possible. There are two surveys. Please complete the PreK-3 survey if you will have any children in PreK-3 in the 21_22 school year. Please complete the grades 4-8 survey if you will have any children in grades 4-8 in the 21-22 school year. Please complete both surveys if you have children in both groups. Thank you very much! PreK-3 Survey Link Grades 4-8 Survey

Good Evening. I wanted to let parents and guardians of students attending LeVasseur this month know that we will be passing out numbers to all drivers in the morning. Please have the numbers displayed on your dashboard each day for pickup. This will help us get your child out to you quickly and safely. Thanks for your help!

Hello Parents and Guardians, We wanted to reshare times and contact information for any students attending the Extended School Year (ESY) or Summer School Programs. Thanks Session 1- 8:45 a.m.-10:15 a.m. Session 2- 10:20 a.m. -11:50 a.m. If your child is in ESY they attend both sessions. If you have any questions, please call 815-929-4555. Cathy Lark, Summer School Supervisor Incoming Principal LeVasseur Elementary School

Good Afternoon, We will be offering a pick-up option at Liberty Intermediate (enter off of Burns Road) every Friday except July 2nd from 1:00 PM to 3:00 PM. This will run until students return to school and is available free of charge for all families. You will be able to get enough meals for 5-7 days when you pick up. If your student is attending the Summer School / Extended School Year Program at LeVasseur we will be providing breakfast upon arrival and a grab and go lunch at dismissal. Thank you very much for all the support this year and have a great and safe Summer!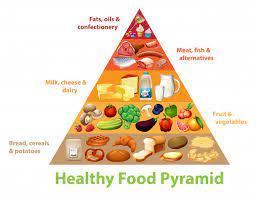 A message from State Representative Jackie Haas: I'm pleased to announce my first ever Summer Reading Club! Students who read 8 or more books will receive a certificate from the Illinois House of Representatives and an invitation to an ice cream party to celebrate their achievement! Parents or guardians can pick up an informational pamphlet at your local library or online at:
https://rephaas.com/2021/05/27/rep-haas-announces-summer-reading-club/
Rep. Jackie Haas
http://www.ilhousegop.org/
Jackie Haas State Representative, District 79

Good Morning! Options Center For Independent Living (CIL) is offering a free Summer series for eligible youth in Kankakee and Iroquois Counties. The flyer is attached.

Good Afternoon! The Kankakee County Health Department is sponsoring a COVID Mass Vaccination Event on May 18th, 19th, and 20th at the Kankakee First Church of the Nazarene. Specific details and registration information is all included within the link below. Please complete registration at:
https://events.juvare.com/IL-IDPH/7vbvl-97/
If you would like assistance with registration, please call 815-802-9449

A big thanks to everyone who participated in the opening day for the strawbale garden. It was great to be able to visit with people in person! A special thanks to Kelly and the Bourbonnais Library team for all the help.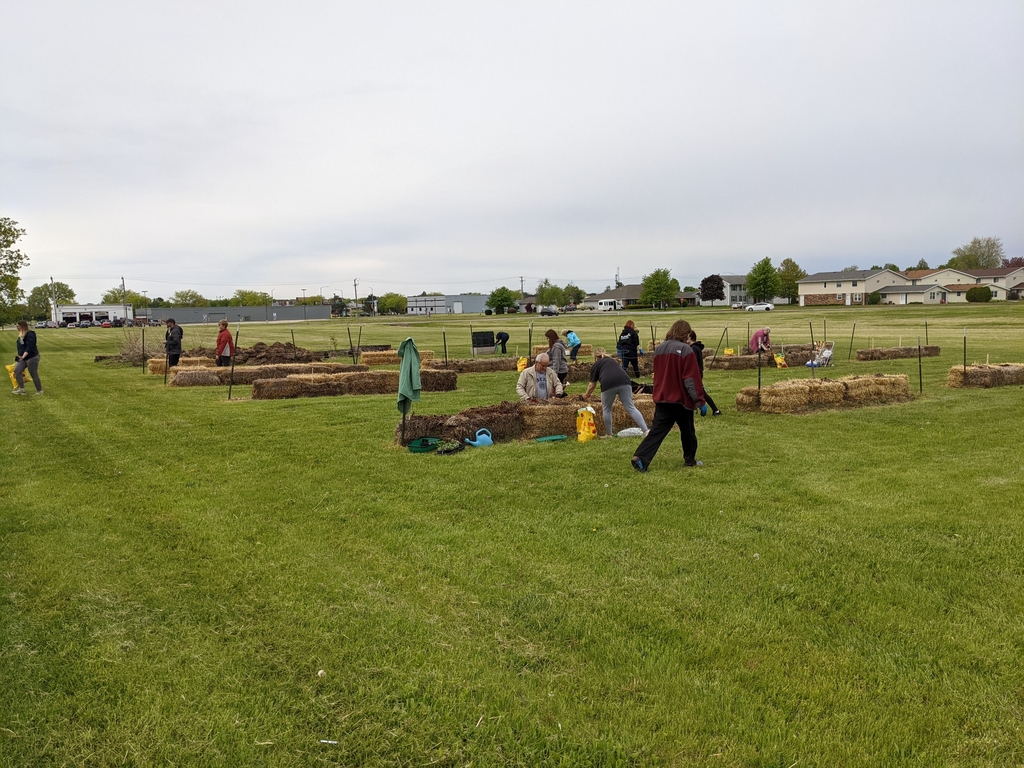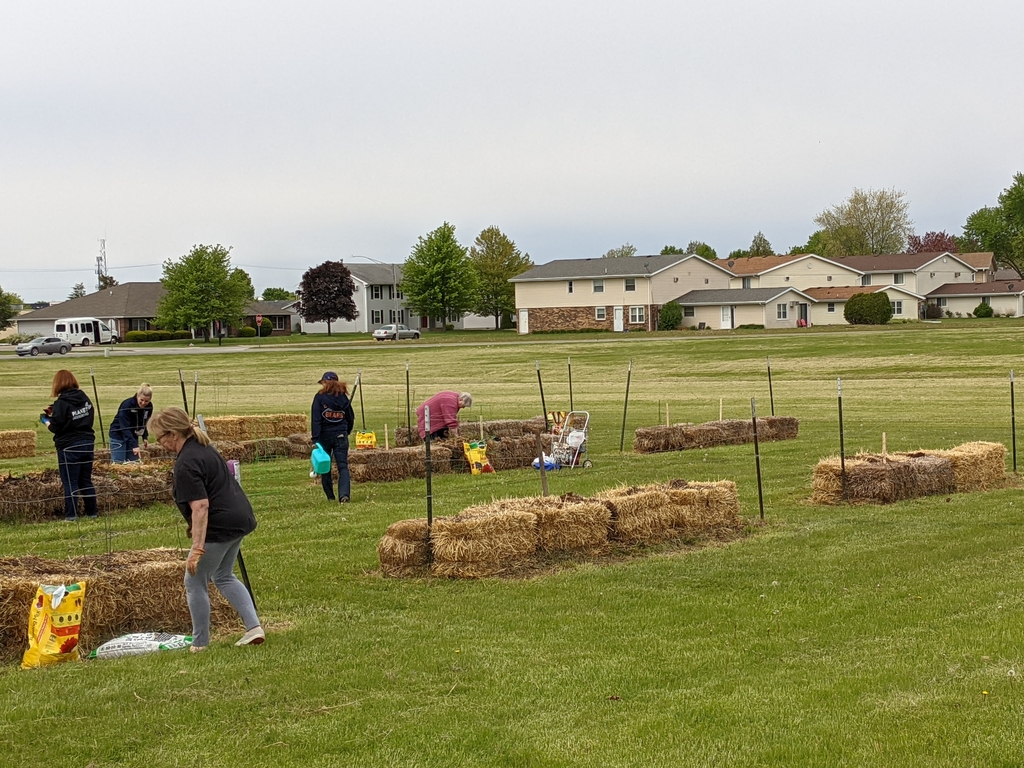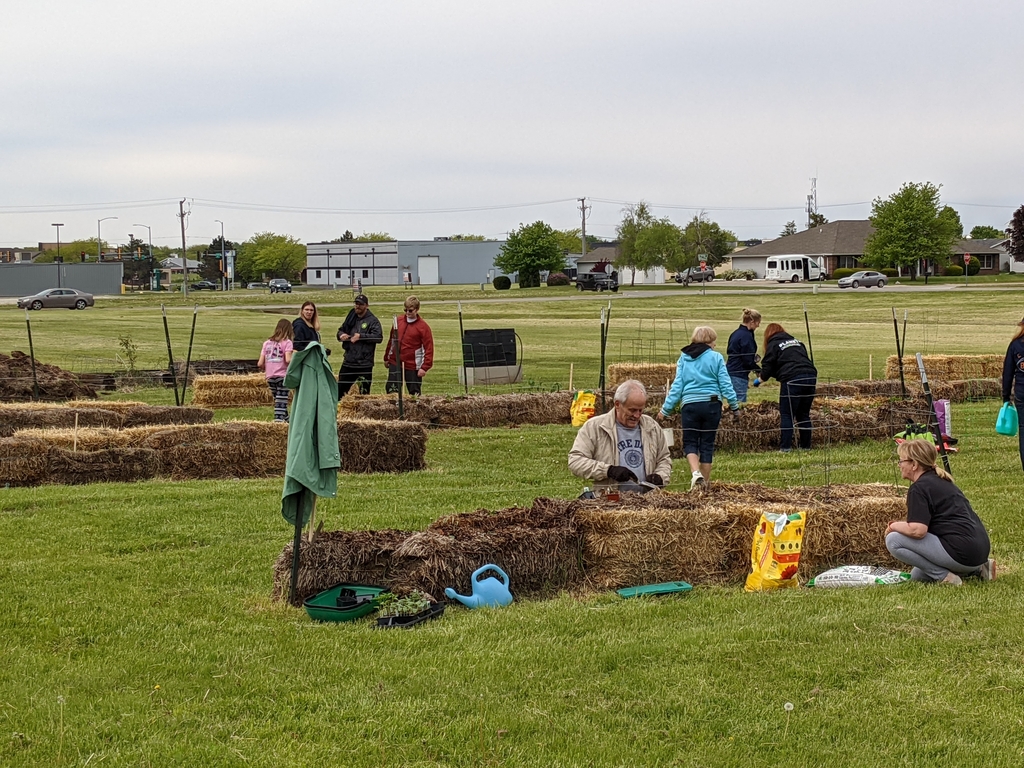 A big thanks to everyone who participated in the opening day for the strawbale garden. It was great to be able to visit with people in person! A special thanks to Kelly and the Bourbonnais Library team for all the help.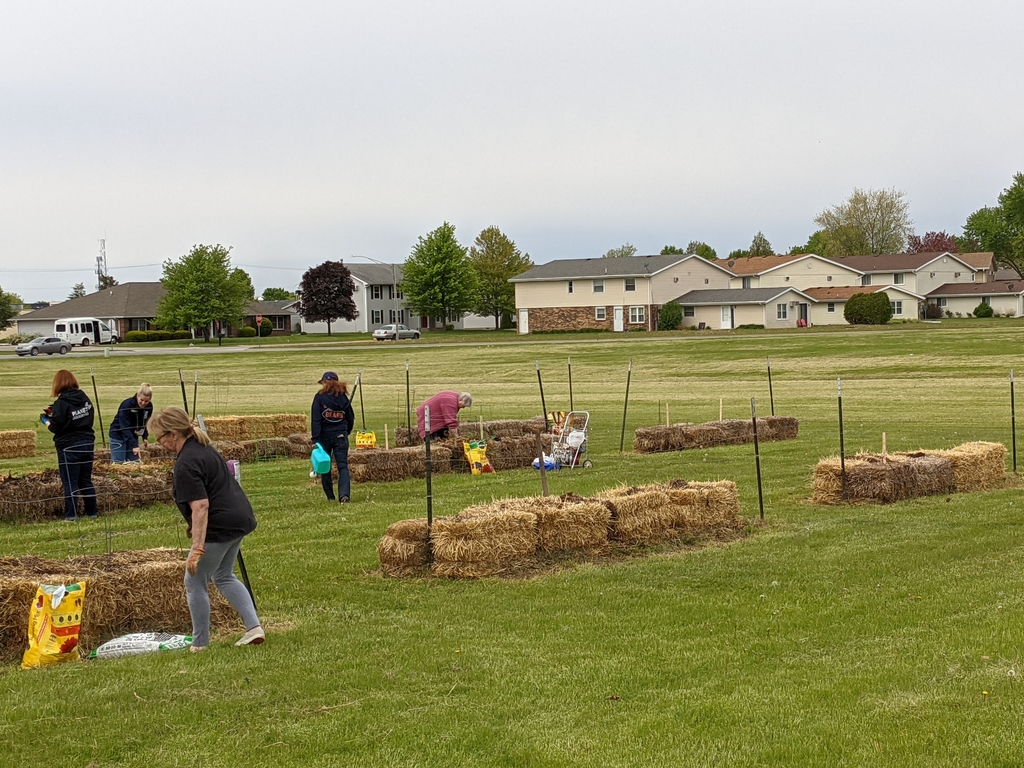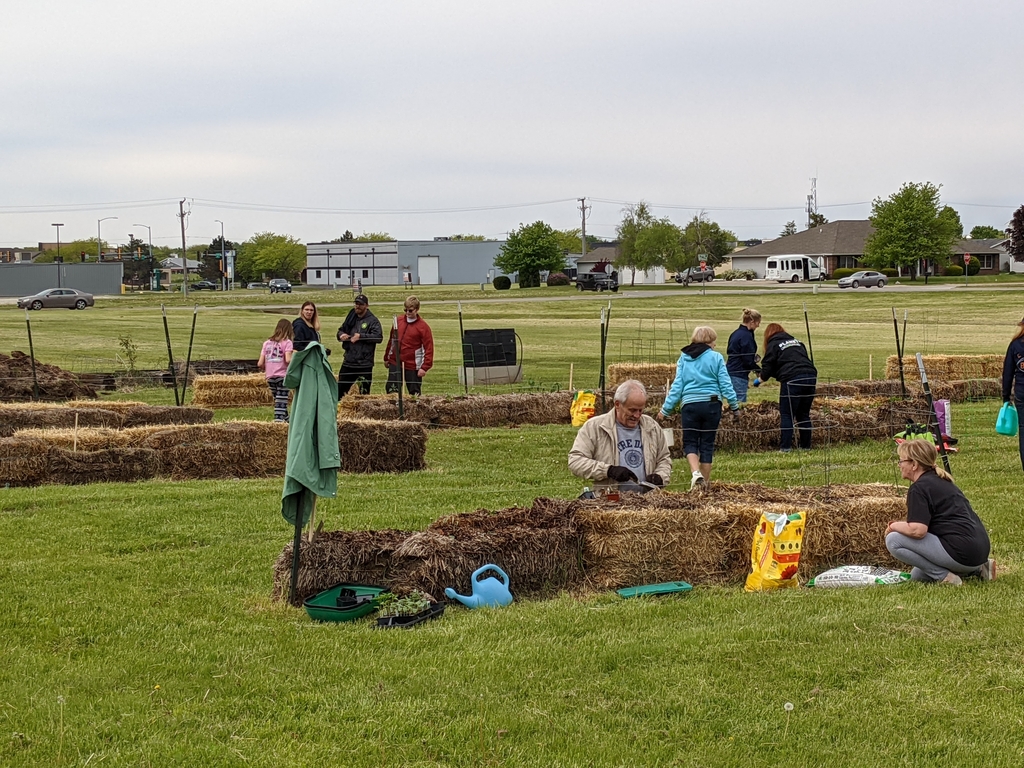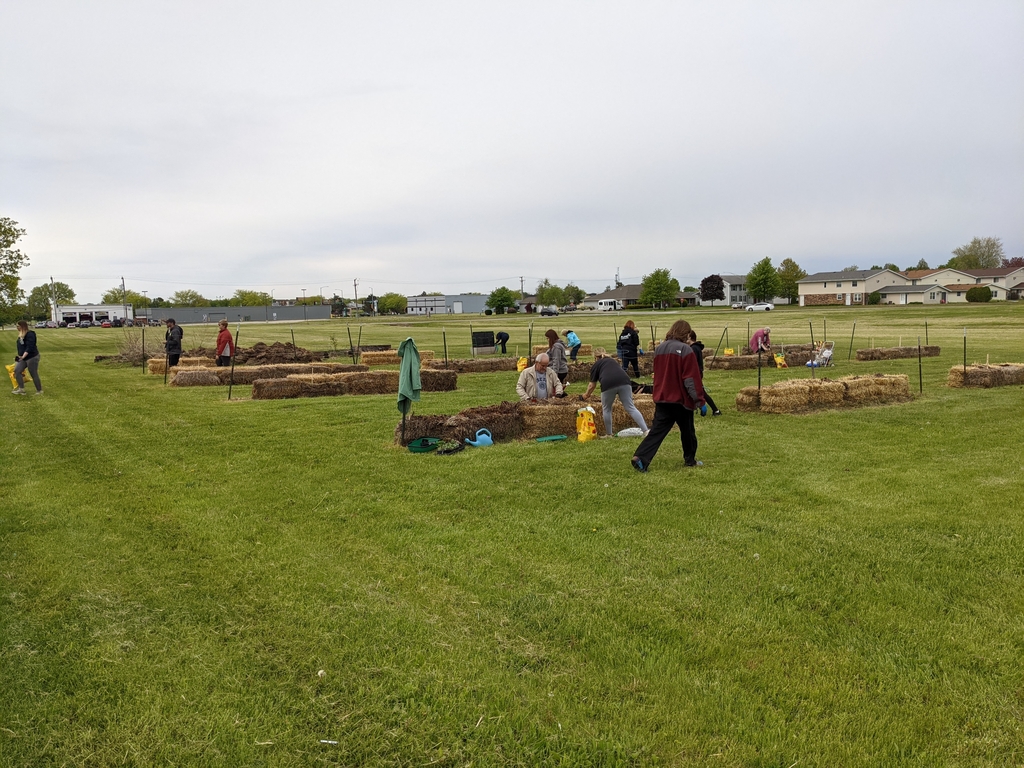 Good Afternoon, Registration for returning students is now available in Skyward Family Access. Registration for new students can be accessed by selecting the MENU option at
www.besd53.org
and then going to "New Student Enrollment" in the For Families section. Thanks!

Happy Mother's Day from BESD 53! Thanks for all you do!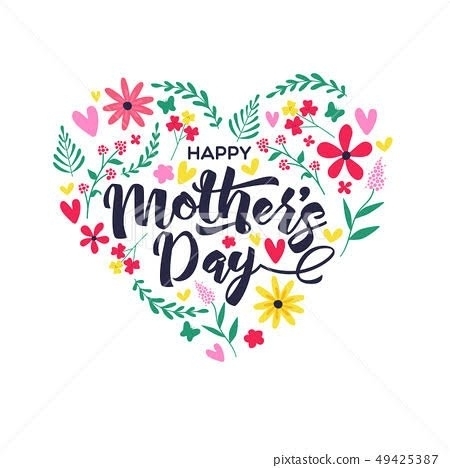 Good Morning! On Saturday, May 15 from 8:00 a.m. to noon, the Iroquois-Kankakee Regional Office of Education's Life Education Center and the Pledge for Life Partnership Youth Advisory Council in collaboration with Project Sun, invite the community to attend Open-Mindedness: End the Stigma, Youth Mental Health and Wellness Fest at the Farmer's Market in downtown Kankakee.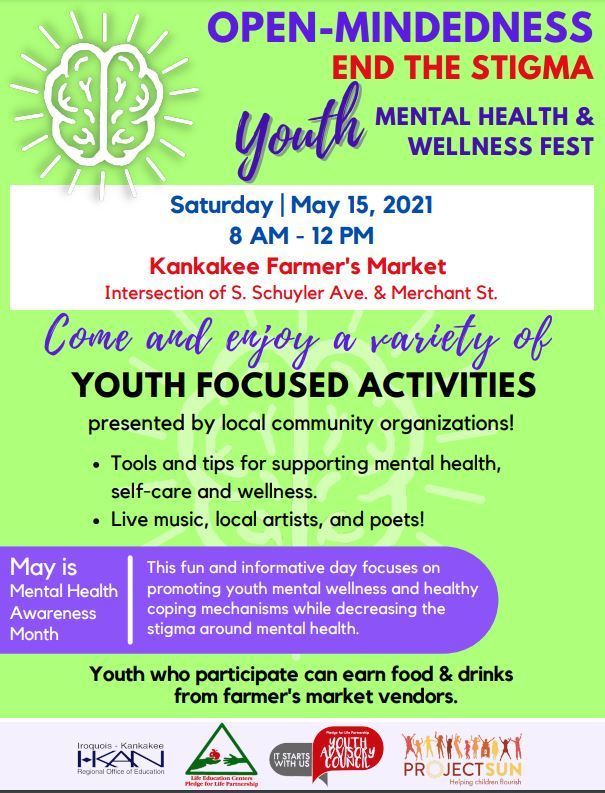 BESD#53 Families and Community, There will be a regularly scheduled meeting of the Board of Education on Tuesday, April 27th at 7:00 PM. You will notice that we have made some changes with our virtual meeting setup. To watch the Board Meeting, there is now a button on the
www.besd53.org
homepage labeled "Board Meeting Live Feed." This will connect you to watch the Board Meeting via YouTube. This is a view only stream. If you'd like to address the Board, we are asking you to come to the Board Meeting at the District Office (281 W. John Casey Rd.). We ask that you be present at the beginning of the meeting for the public comment portion of the agenda. At that time, you would then present your short statement and leave the meeting directly afterward as we are still restricted with the number of individuals allowed in the room. You may then watch the remainder of the meeting on the live stream. We look forward to the day when we can be back to a normal board meeting setup, but we are encouraged to be moving forward to this step for public comments. Thank you!

NEWS RELEASE FOR IMMEDIATE RELEASE – April 26, 2021 Mobile Pantry Pops up Twice in Bourbonnais Secret Food Pantry will host two events Bourbonnais, IL – The Secret Food Pantry will hold two mobile pop-up events this week in the Village of Bourbonnais from 12:00 p.m. to 1:30 p.m. Wednesday, April 28th and from 1:00 p.m. to 2:30 p.m. Thursday, April 29th out of the Bourbonnais Municipal Center parking lot at 700 Main Street NW. The Secret Food Pantry's founder and organizer, MaryLu Kruegr, confirmed anyone in need can come for food; there are no residential or financial restrictions. The pantry instructs attendees not to arrive more than 30 minutes prior and to follow a designated route per the Bourbonnais Police Department, which will be assisting with traffic logistics. For those who are in need, take Illinois Route 102 (Main Street NW) and turn on Stratford Drive East. Follow event signage to William Latham Senior Drive where vehicles will be staged while awaiting entry for food pickup. Pantry organizers ask that attendees do not block any residential or commercial driveways while waiting. The Secret Food Pantry, based out of Godley, accepts financial donations at Financial Plus Credit Union locations. Volunteers are always welcome. Interested parties may reach out to The Original Secret Pantry group on Facebook. To review the pop-up pantry route map, visit:
https://www.villageofbourbonnais.com/residents/events
.

The Kankakee Health Department is accepting walk-ups today for a Moderna Covid-19 Vaccination Clinic until 5:30 PM. Location: First Church of the Nazarene, 1000 N Entrance Ave. in Kankakee. You must be 18 years old. There are no residency requirements. There is no cost to you. You need to be available for the second does 28 days later.

Good Morning! Access to mental health supports is critical for anyone struggling during the pandemic. Here is some information about how to access care through Riverside Behavioral Medicine.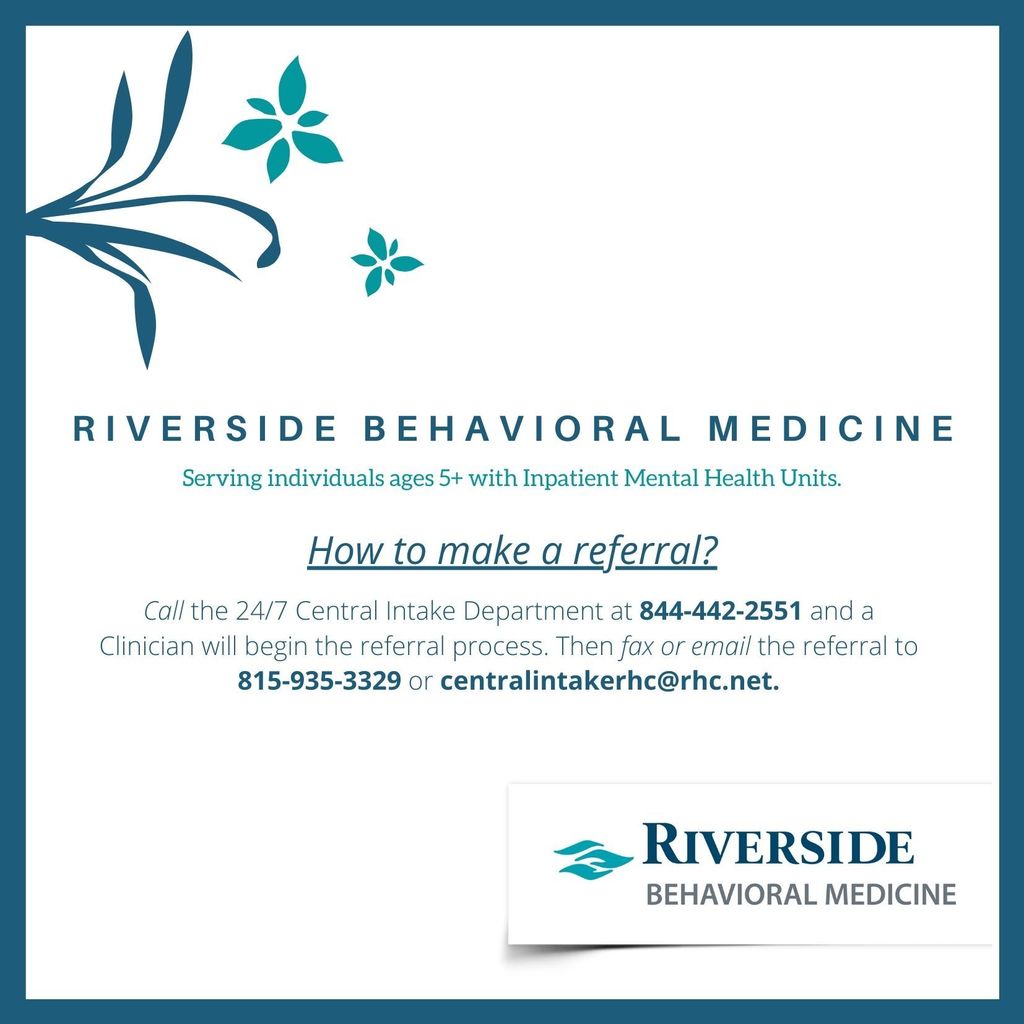 The Kankakee County Health Department, with assistance from the National Guard will host Covid-19 Vaccine clinics from Tuesday, April 20th to the 22nd, located at Kankakee First Church of the Nazarene 1000 N Entrance Ave., Kankakee (near Bishop Mac High School). Requirements: There are no residency requirements. The age requirement is 18 years old (due to Moderna guidelines). A second dose will be repeated 4 weeks later, so please make sure you are available for BOTH DATES. Click the link to schedule an appointment.
https://events.juvare.com/IL-IDPH/7vbvl-98/

Vaccination Clinic KCHD is hosting a Moderna Vaccine Clinic on April 15th. Please click the link below to schedule your appointment. The clinic will be located at 2390 W Station St. in Kankakee If you have already received your vaccine, please disregard this message. You can share the link with other Kankakee County residents. Please note: Please make each person their own appointment. Do not pick two appointments for the same name, the duplicate appointment will be cancelled. The requirements for this clinic: You must live or work in Kankakee County. You must be 18 or older (due to Moderna requirements).
https://www.signupgenius.com/go/ModernaApril15