BESD#53 is monitoring the upcoming week of weather. We use -30 windchill on weather.com as the threshold for canceling for the cold. As of now, we plan on holding school tomorrow. We will keep you updated. As we look at next week, it is unlikely that we will hold school Wednesday under the current forecast. Next week is Camp T week so we are preparing an alternate schedule with group one going to Camp Monday/Tuesday and group two going Thursday/Friday. This shortens the trip by a day each. We will continue to keep you updated. As always, parents should utilize their judgment with their specific situation even if school is in session. ~Dr. Hollowell

EARLY DISMISSAL! Due to heavy freezing rain from 2pm-4pm, BESD#53 will be dismissing at 12:30pm (BUGC/Liberty) and 1:15pm (K-4). There will be no PM preK today and all after-school activities are cancelled. All students will be feed before dismissal. Although this is inconvenient, we feel it is in the best interest of our students' safety for our buses to run at this earlier time. BBCHS is dismissing before us which will help with childcare needs. If you need to switch your student from bus to car pickup please call the school offices. We will have staff present to watch students until normal dismissal times if needed. ~Dr. Hollowell

We appreciate People's Church for their generous donation to the students of Bourbonnais. Funds will be used for coats, gloves, and backpack meals for those in need. We appreciate their commitment to the community!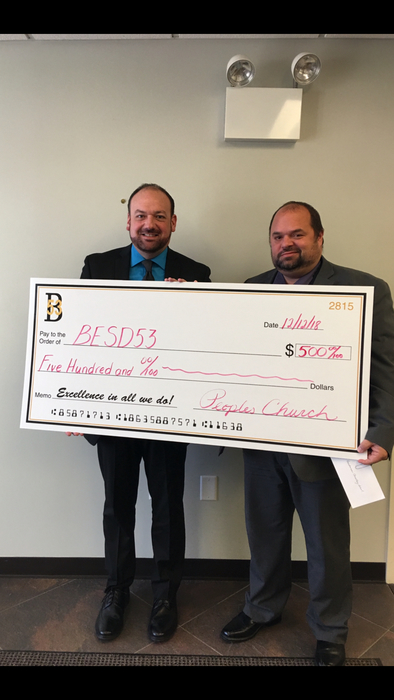 Come out for the BUGC HOLIDAY CONCERT! Tuesday 12/4 7pm Band/Orchestra/Choir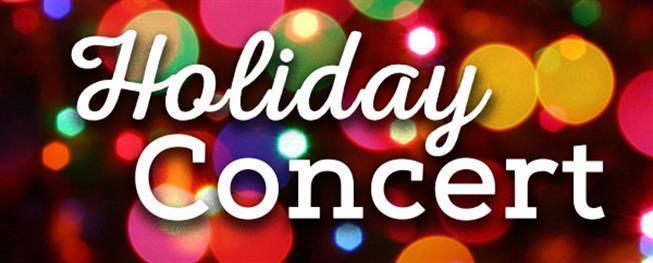 Comm Ed is working on a cut wire behind Central Office. There are several service trucks in the parking lot. BUGC student pickup will be slower due to vehicles in the lot. Please be patient and cautious.

November 15th is School Board Members Day in Illinois. We want to thank our school board for their voluntary service to the district! President Rob Rodewald, Vice Pres. John Hall, Secretary Jayne Raef, and members Rich McBarnes, Nicole McCarty, Mike Jurka, and Jamie Freedlund!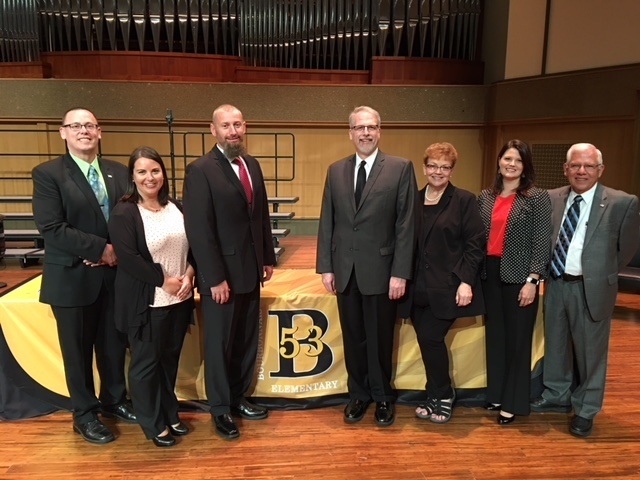 LATE BUSES! Due to an earlier auto accident on the Dan Ryan, bus #2, 4, 6, 8, 9, and 11 will be late returning from a field trip. We expect those buses to leave BUGC/Liberty at approximately 3:10pm and Shepard/Shabbona/LeVasseur at 4pm. Expect students on those buses to arrive home 20-30 minutes later than normal.

This is a reminder that tomorrow is a scheduled early dismissal day. We will be following the Schedule B dismissal times. Upper Grade and Liberty will dismiss at 1:15 p.m.. Shepard, Shabbona, and LeVasseur will dismiss at 2:00 p.m..

Thanks to the Bourbonnais Police and Fire Departments for supporting our English as a Second Language (ESL) First Responder Family Night. It was a great success.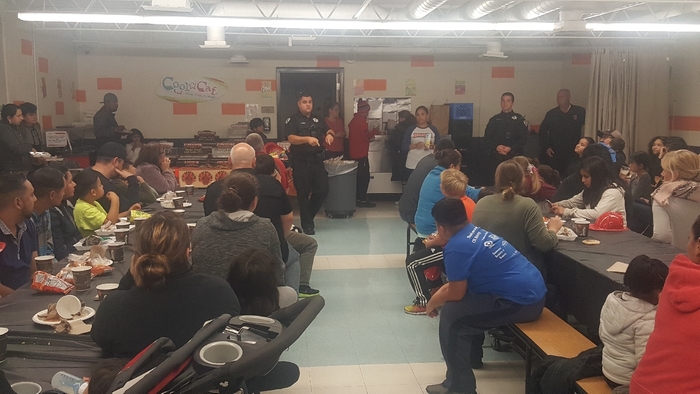 Due to a power outage in the area, LeVasseur School is operating on emergency power and natural light in the classrooms. Phones and internet are down. CommEd expects to resolve this by 11:30am

Thanks to the PTA for this generous donation to our DARE Program! #Besd53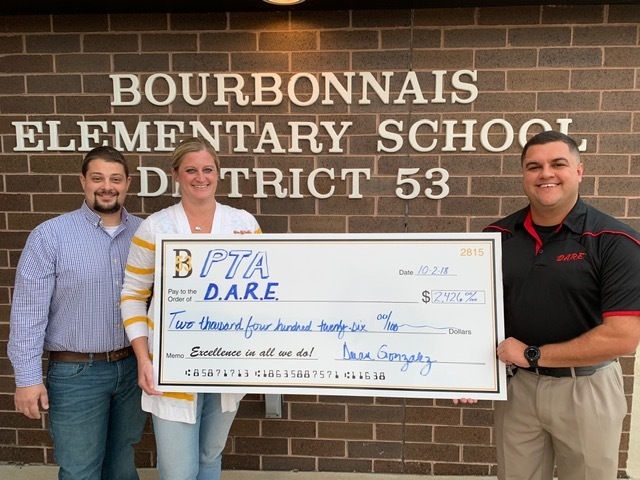 Skyward Family Access and Online Registration are back up and available now. Thank you for your patience!

On Wednesday, July 11th, Skyward Family Access and Online Registration will NOT be available due to a database upgrade. Everything should be back up Wednesday evening. Thank you!

Mrs. Carroll and the Summer Orchestra with another great performance. #besd53

Thanks to Mrs. Brammer and the Summer School Staff for a great month! #besd53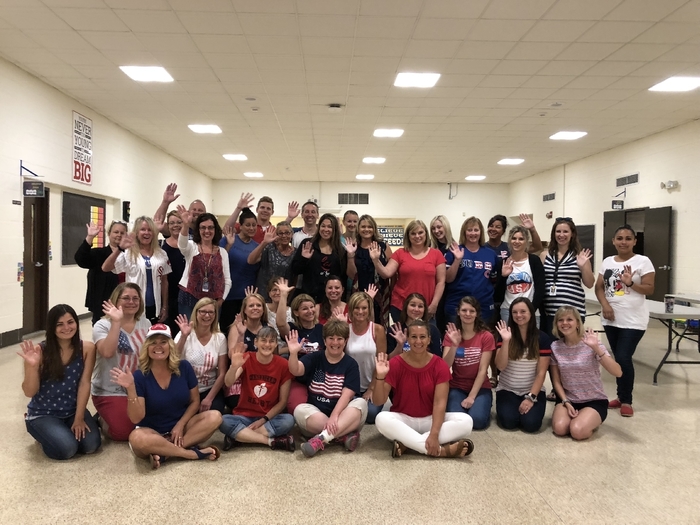 Fun at Coding Camp

Thanks to Mrs. Leddy for all the hard work in creating a great Hand Sewing Camp!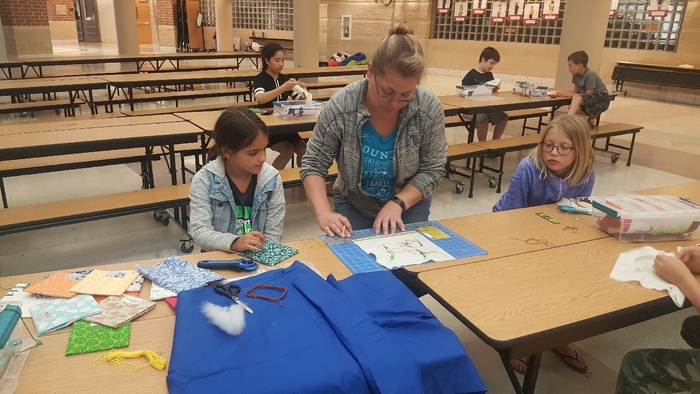 The Code A Pillars and Bee Bots are all ready for K-4 Coding next week!