Mrs. Studebaker's second grade class at Shabbona was "batty" for learning through the month of October! The students learned about various kinds of bats, their means of survival, and their importance to our world!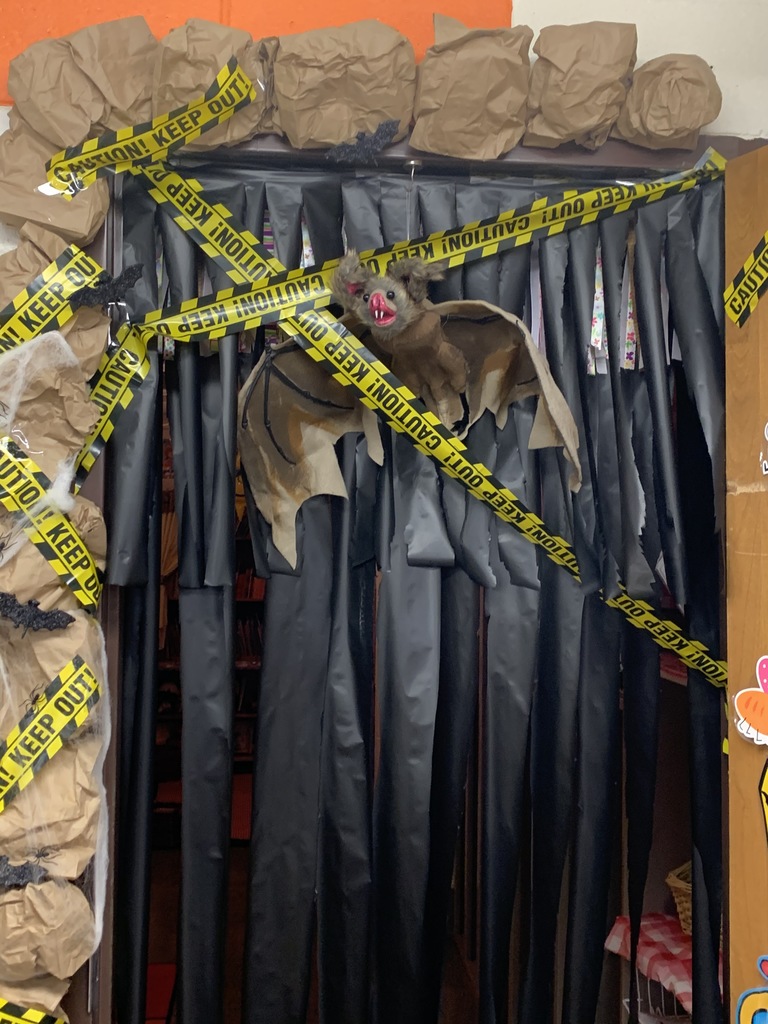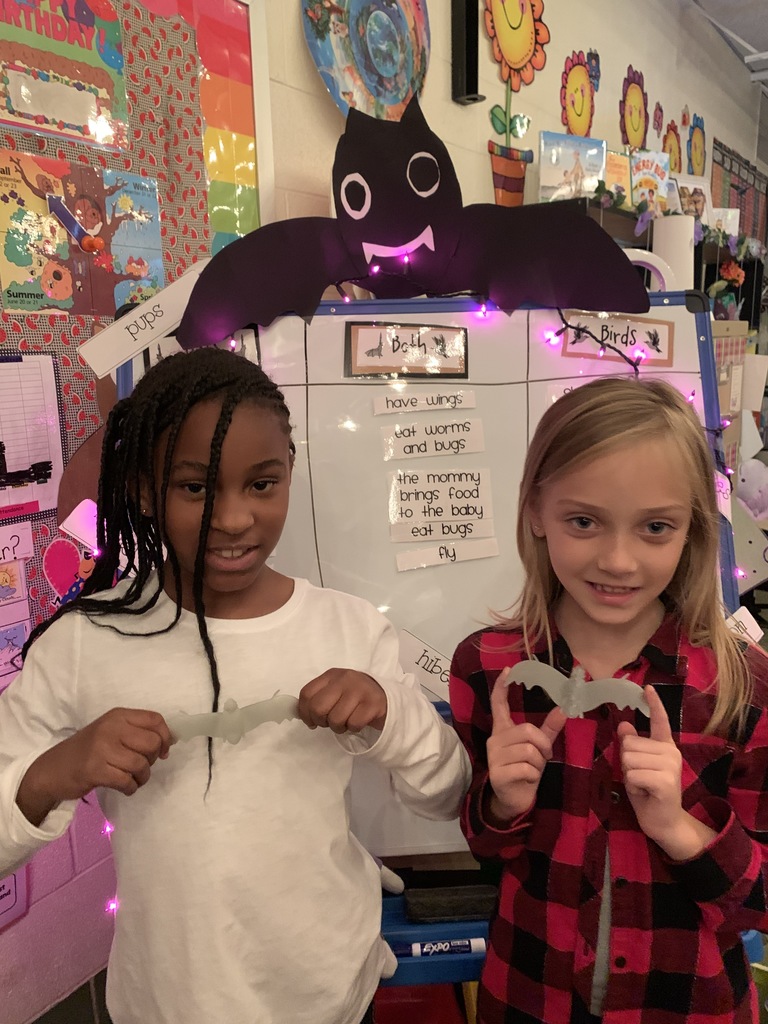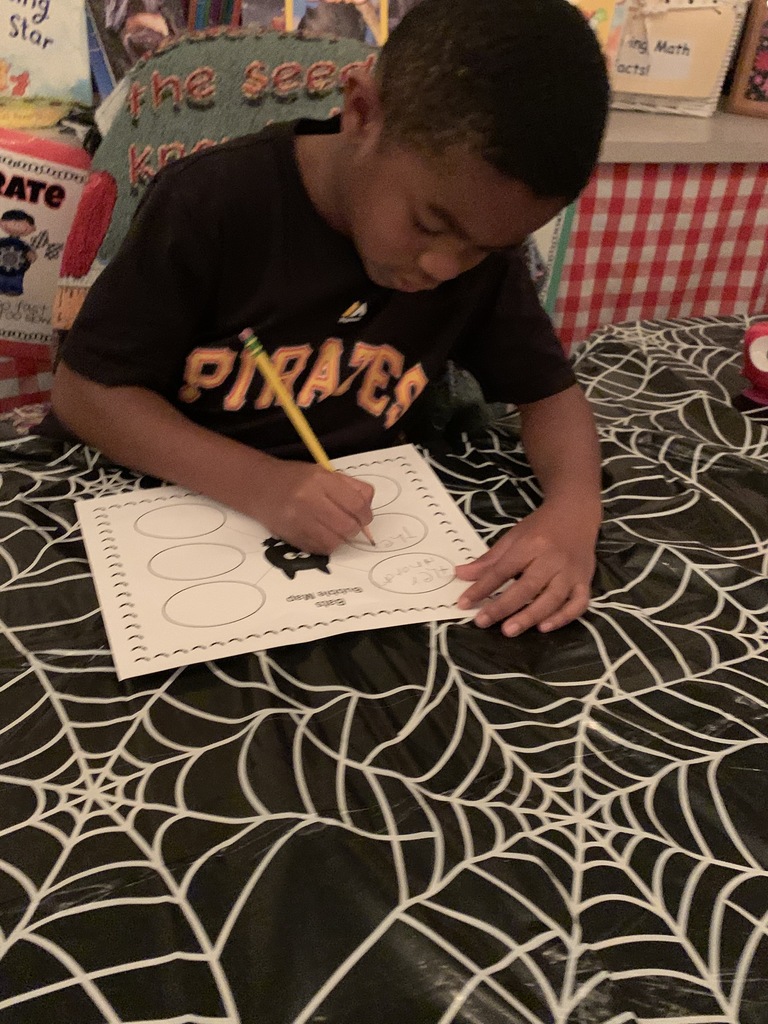 To conclude their bat unit, Shabbona school hosted the Incredible Bats presentation, presented by Dan Peterson. All second graders in the district got an up close and personal view of live bats!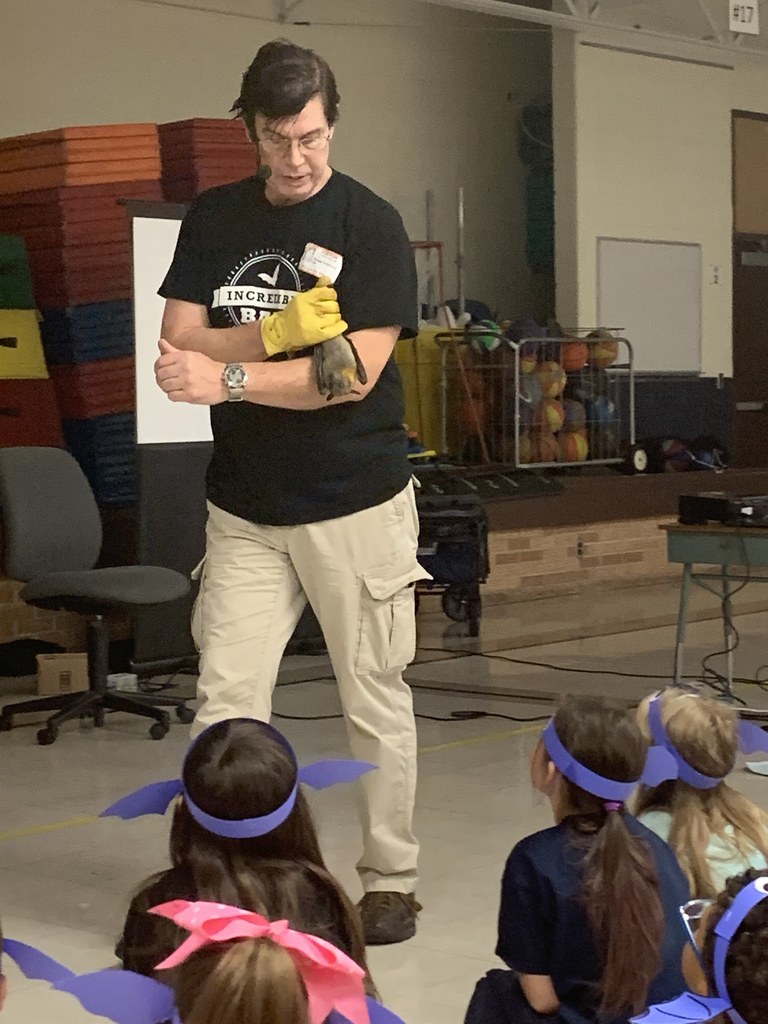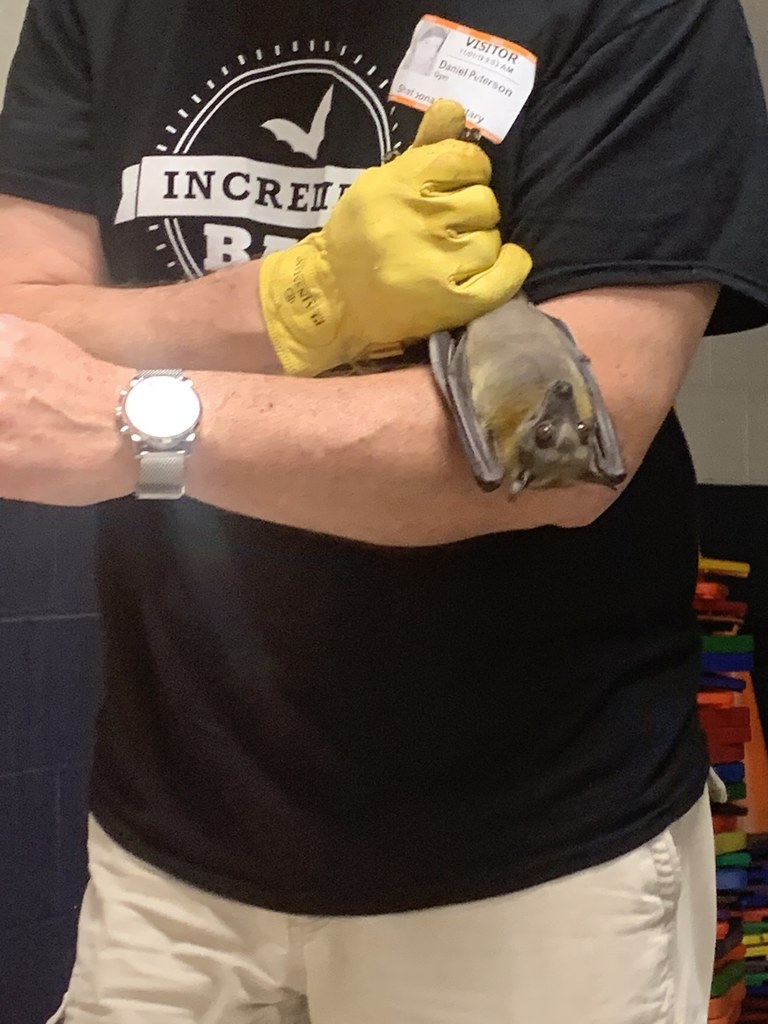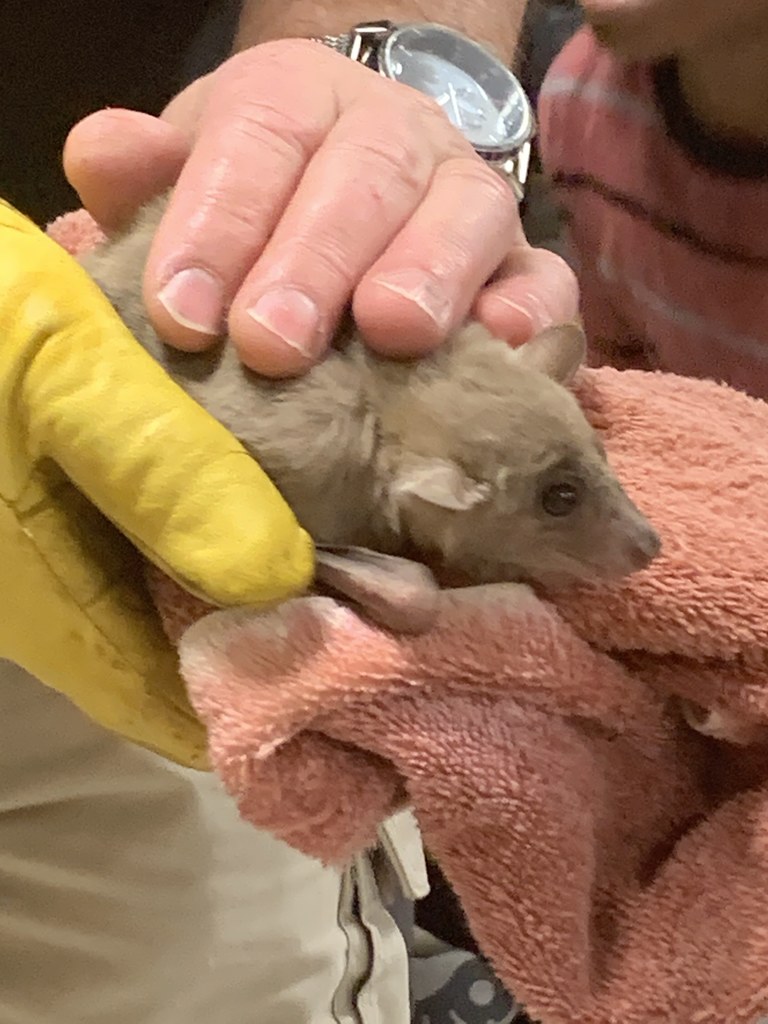 Ms. Bell's first graders and Mrs. Rodewald's third graders at Shabbona got together for an art project to kick off our buddy class time.

Mrs. Moulton worked with Mrs. Pignatiellos' class at Shabbona on their chromebooks. Students copied and pasted funny eyes, mouths, arms, feet, and hats on their pumpkins. Then the students wrote a sentence about their pumpkin.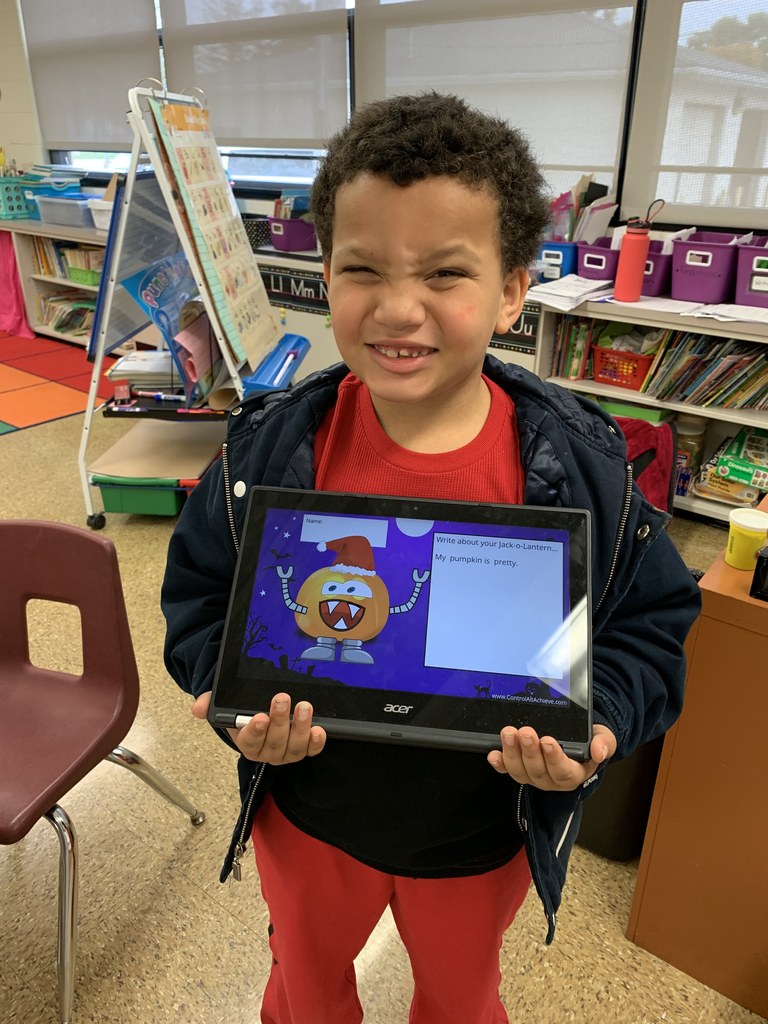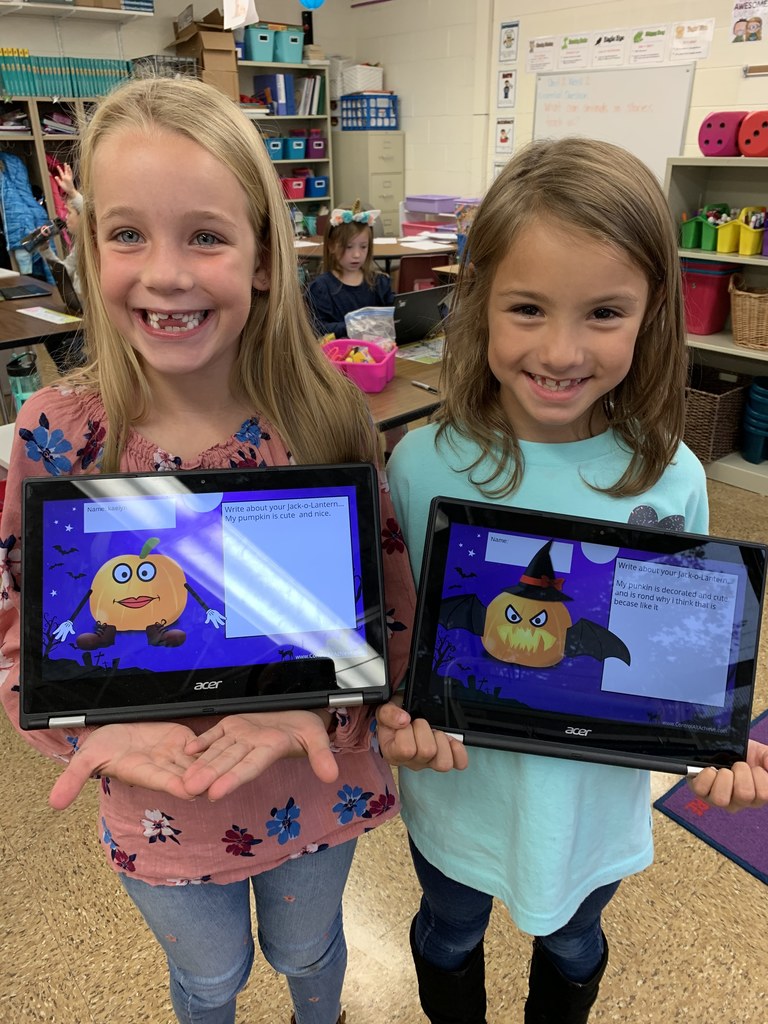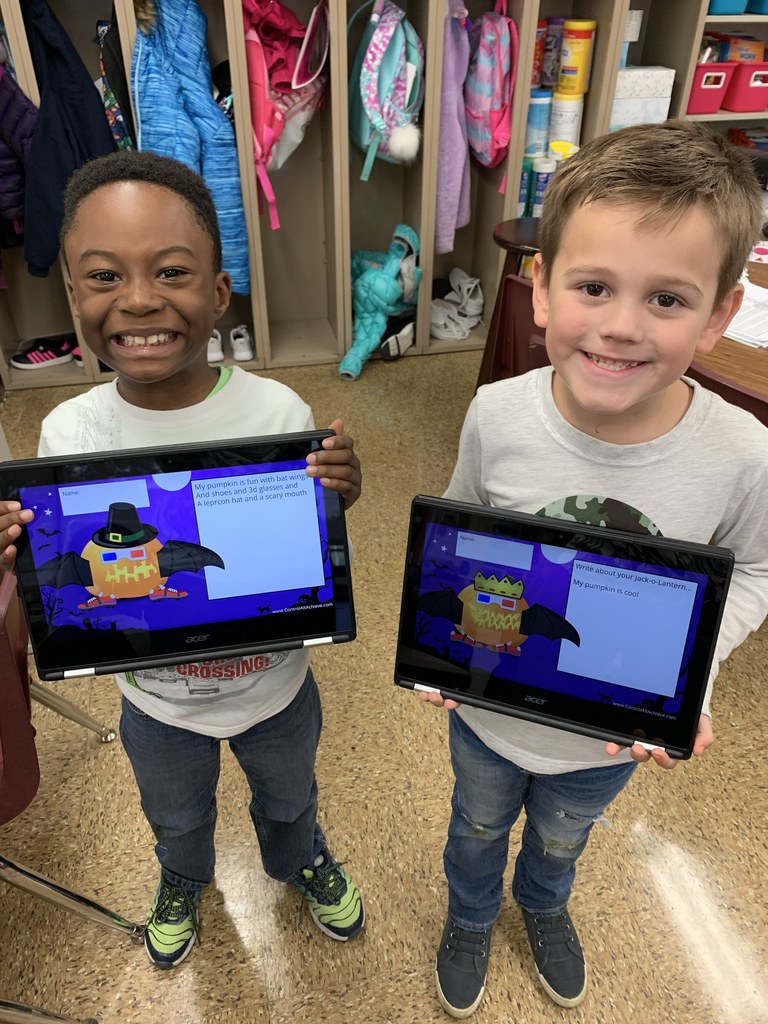 Mrs. Hanhart's 2nd grade classroom at Shabbona was invaded by spiders. Students spent the entire day immersed in a web of learning; everything from math to reading to science, social studies and art! Even their snack was spider focused! A special guest, Jon Toepper, brought in 2 of his pet tarantulas and taught all about them. The students were fascinated and actually several students changed their opinion about spiders by the end of the day, from creepy to cool!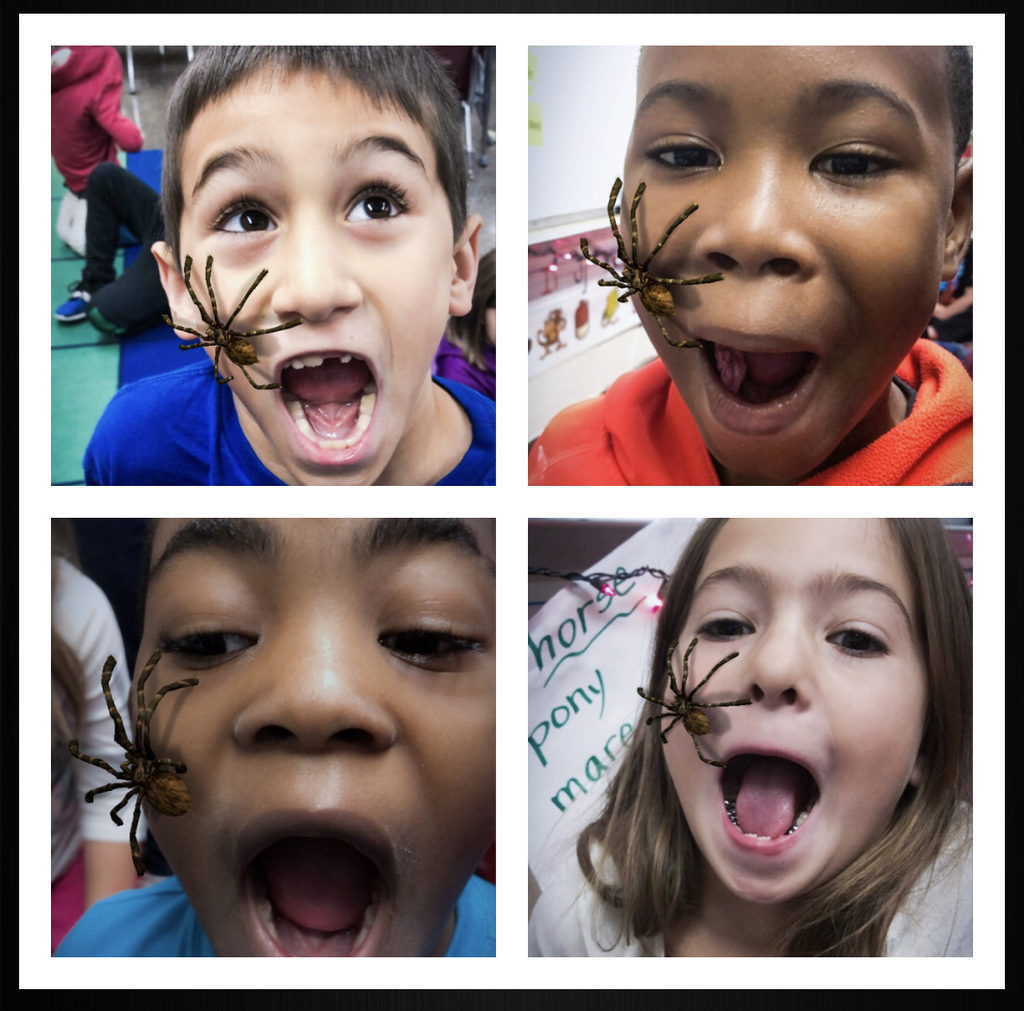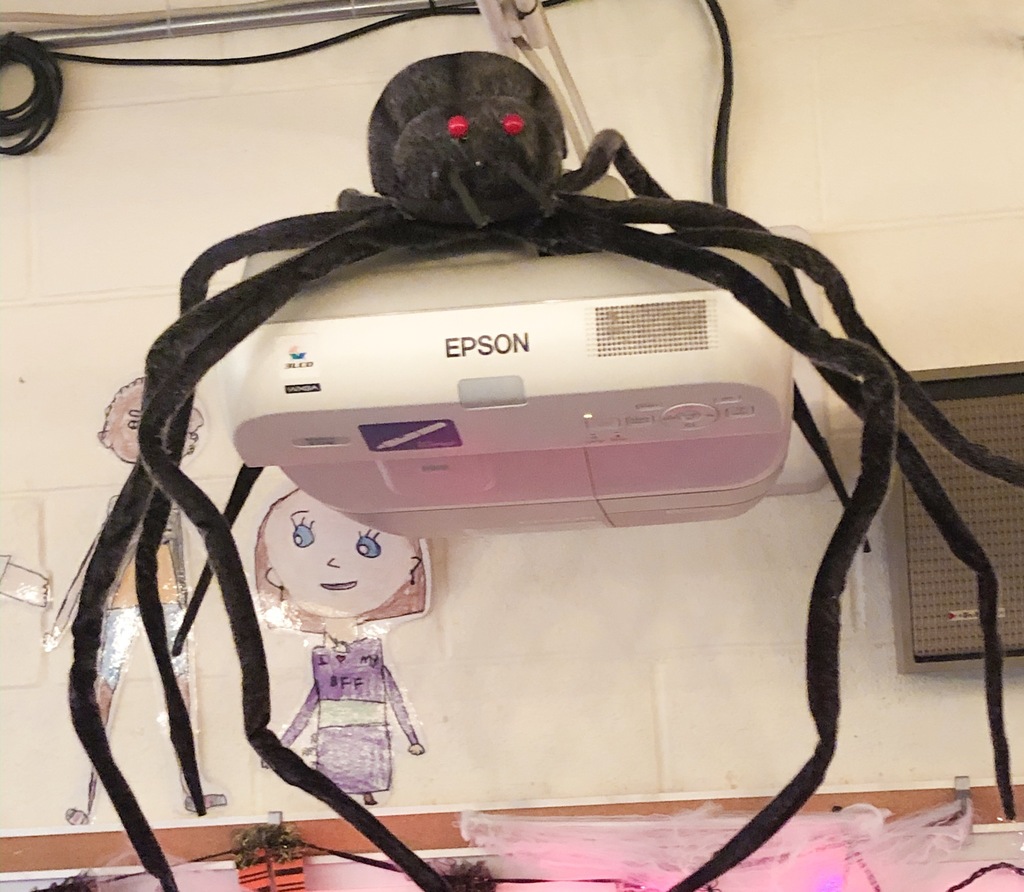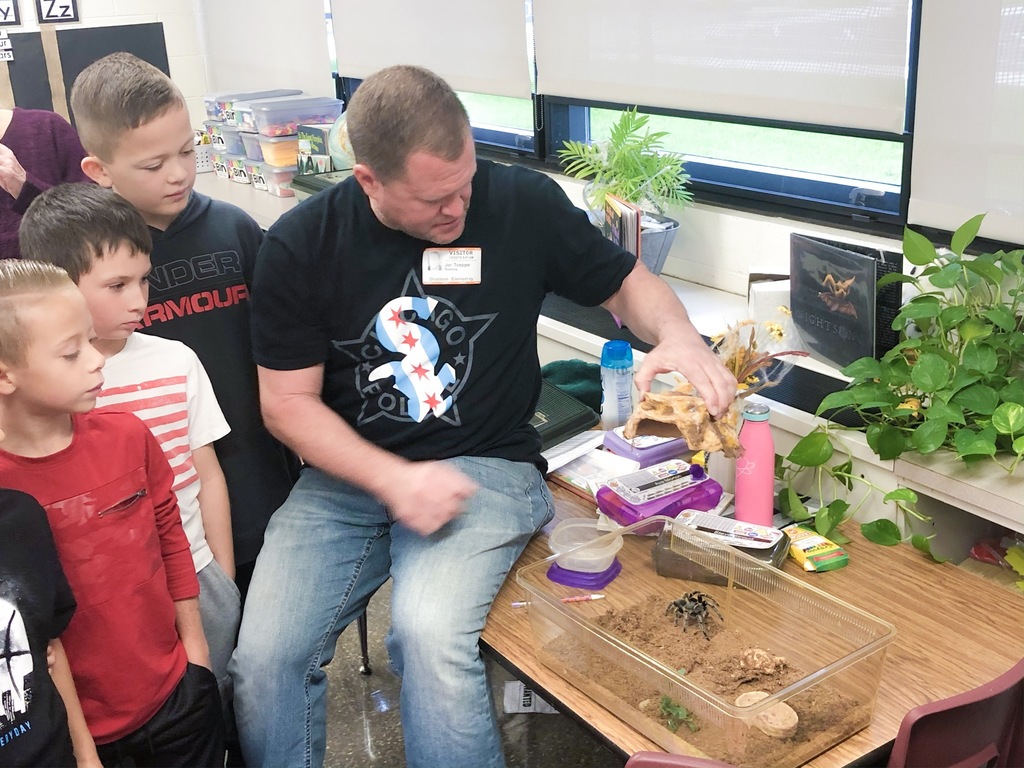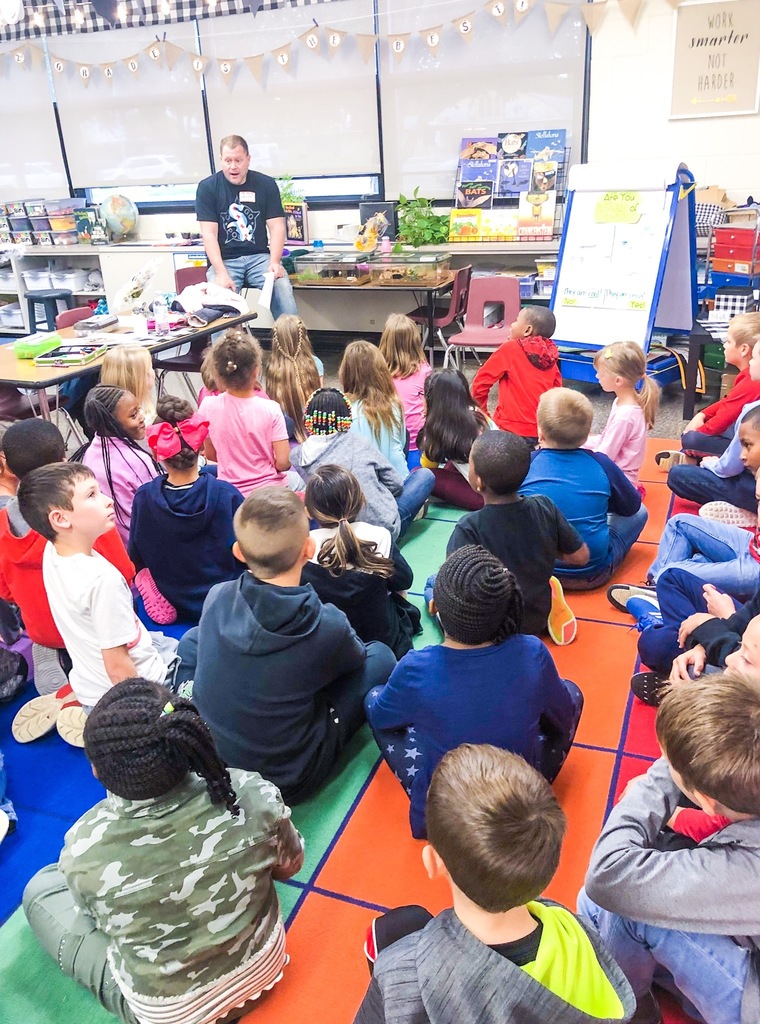 Mrs. Renchen's class at Shabbona had a "Marathon Day" today. They learned about the history of the marathon and watched some interesting videos about the route of the Chicago Marathon. We would like to wish Mrs. Renchen good luck in the Chicago Marathon on Sunday!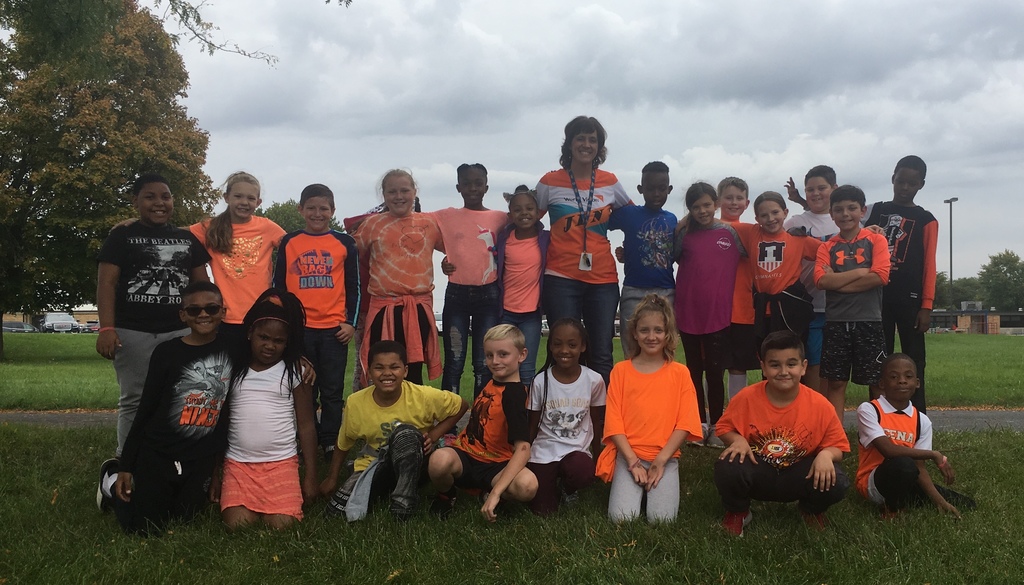 Mrs. Hammond's apple unit was a success. The students investigated apples, measured apples, sorted apples, read books about apples tasted apples, and made apple art. (Shabbona)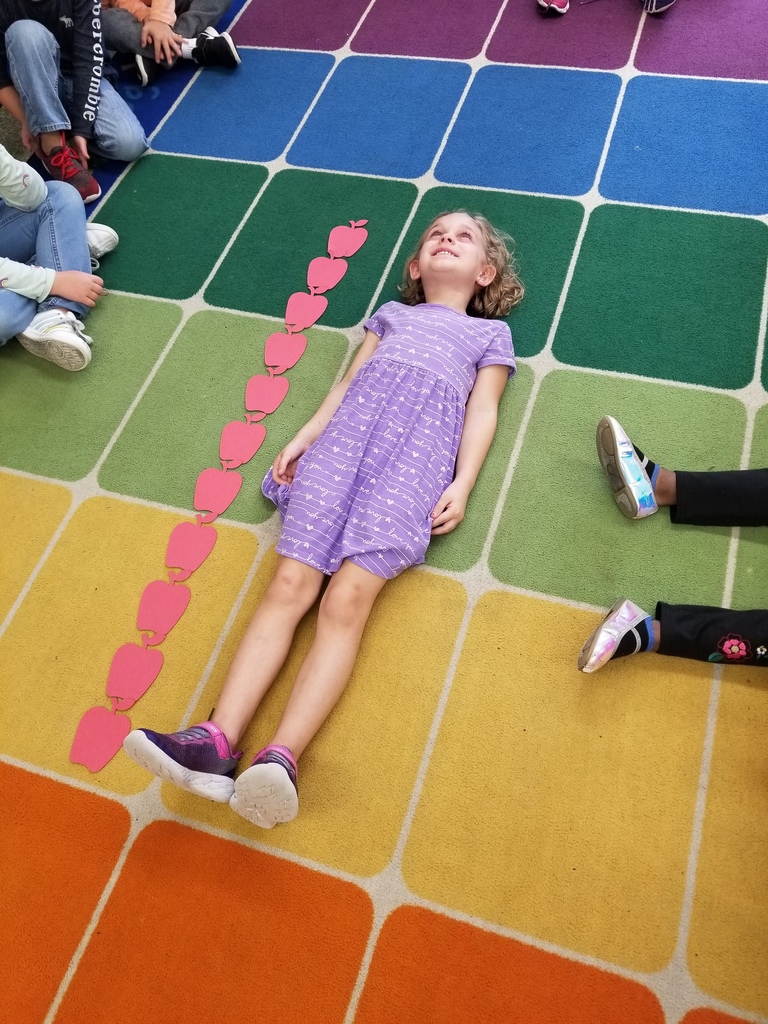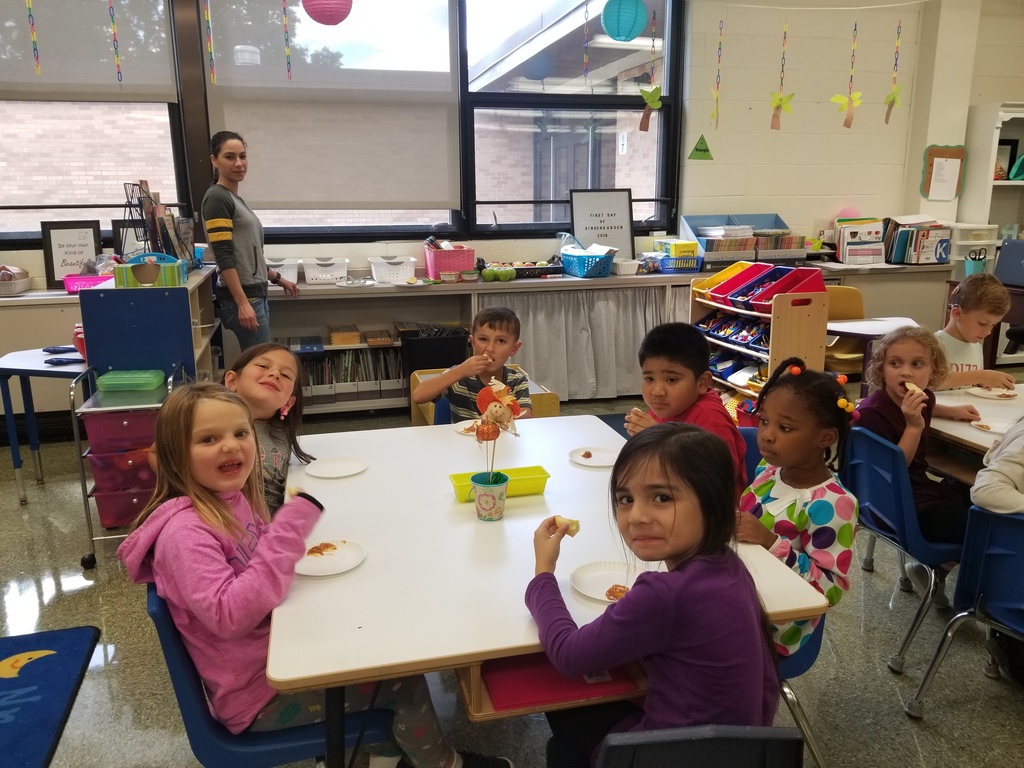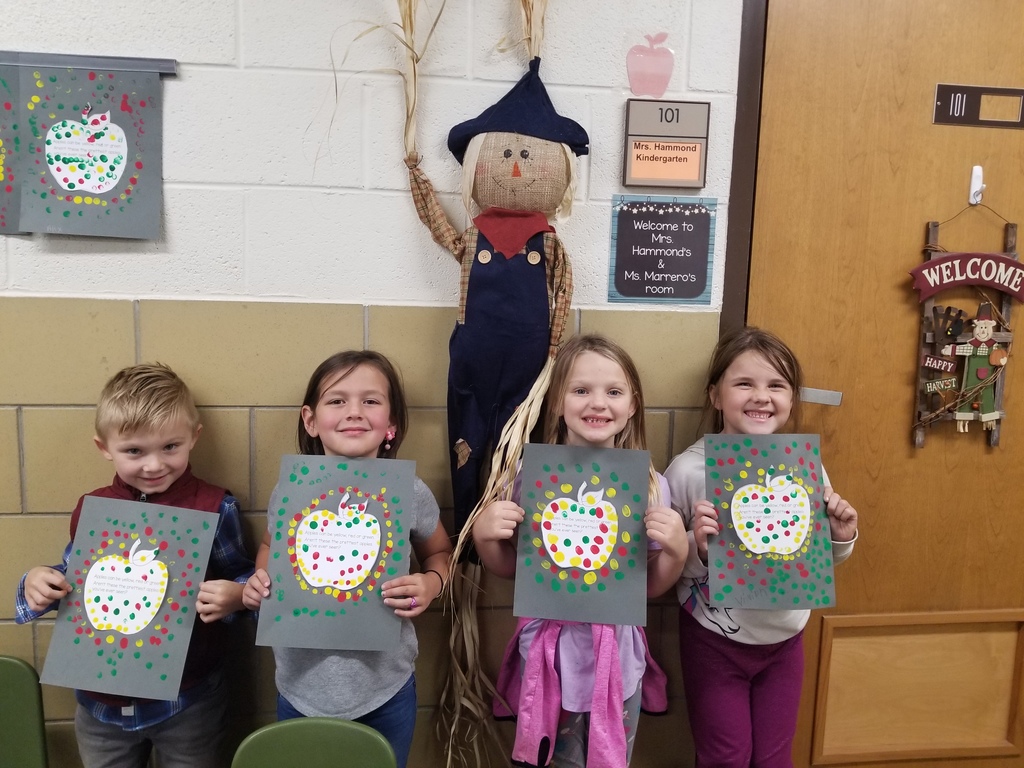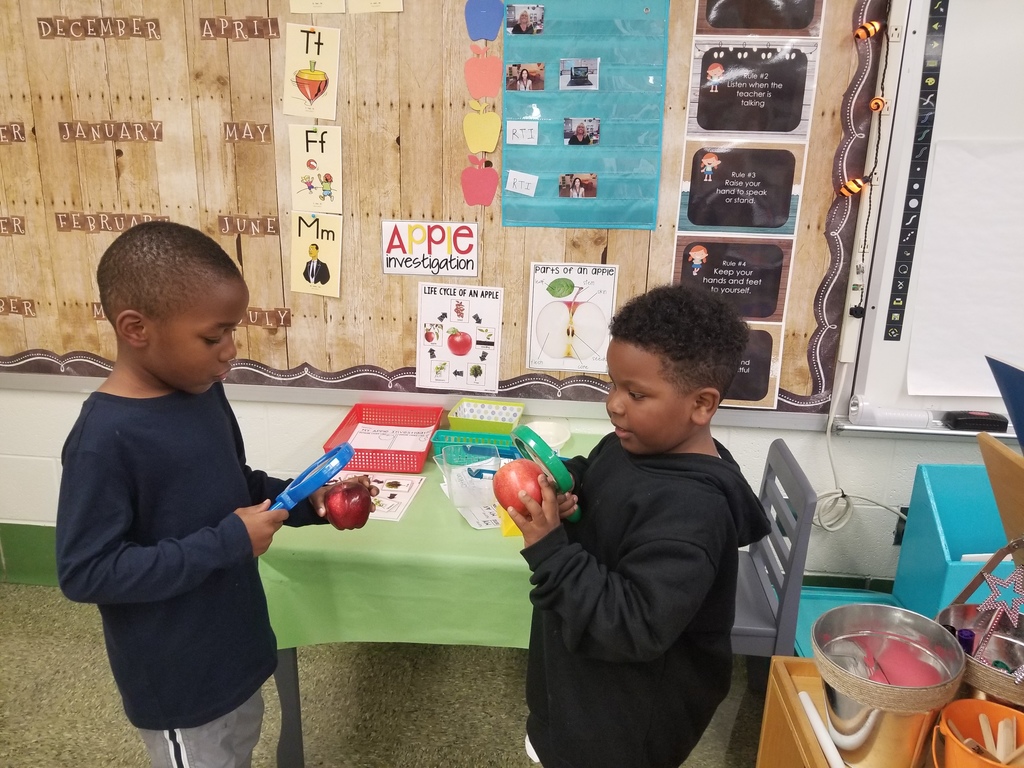 The Shabbona Bears tried their bear-y best for the month of September, and it was appreciated. Our Student Stars of the Month include Sofia Moreno-Rosas and Peter Manes! These Bears always give their best effort, and it shows! Sofia wants to change the world by following the three R's: Reduce, Reuse, and Recycle. Peter wants to change the world with lots of peanut butter and jelly sandwiches. Our Staff Star is the wonderful Sharon Gero, who helps keep our students fed! With her on the job, the only roar you hear is from our students' mouths, not their stomachs! For the month of October, Shabbona will be focusing on the line, "I will always choose kindness and compassion" from our mantra. We can't wait to see all of the warm-hearted actions our students engage in this month!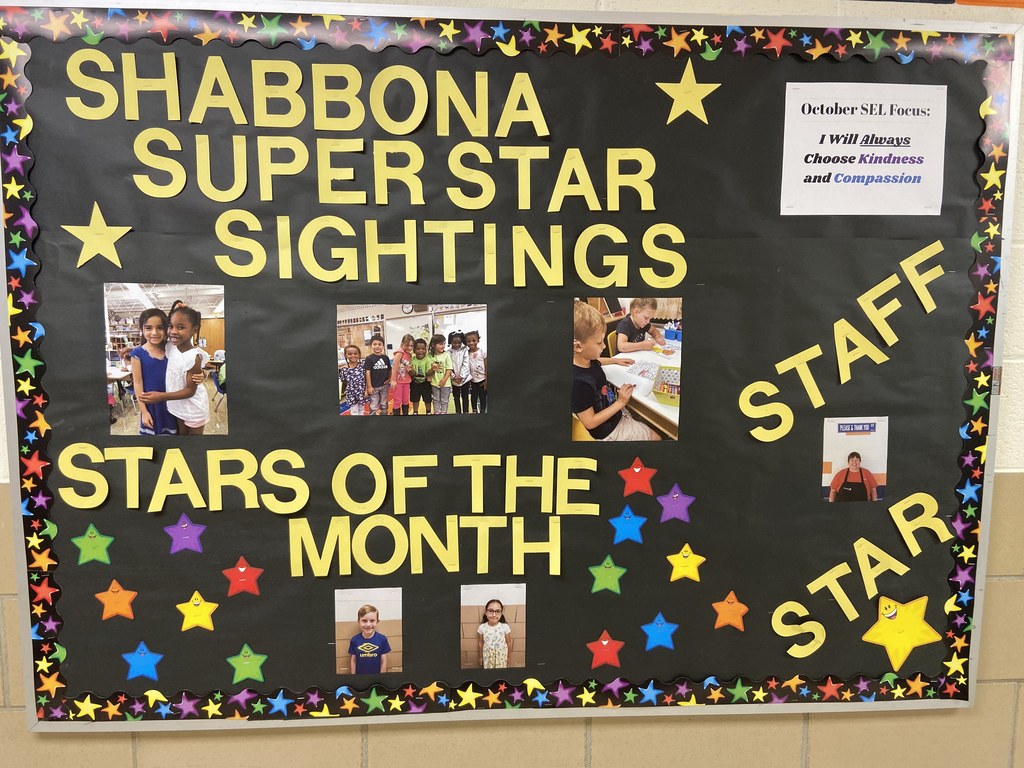 Shabbona third graders celebrated National Talk Like a Pirate Day this week. They enjoyed pirate reading, writing, math, and art activities. Arrgh!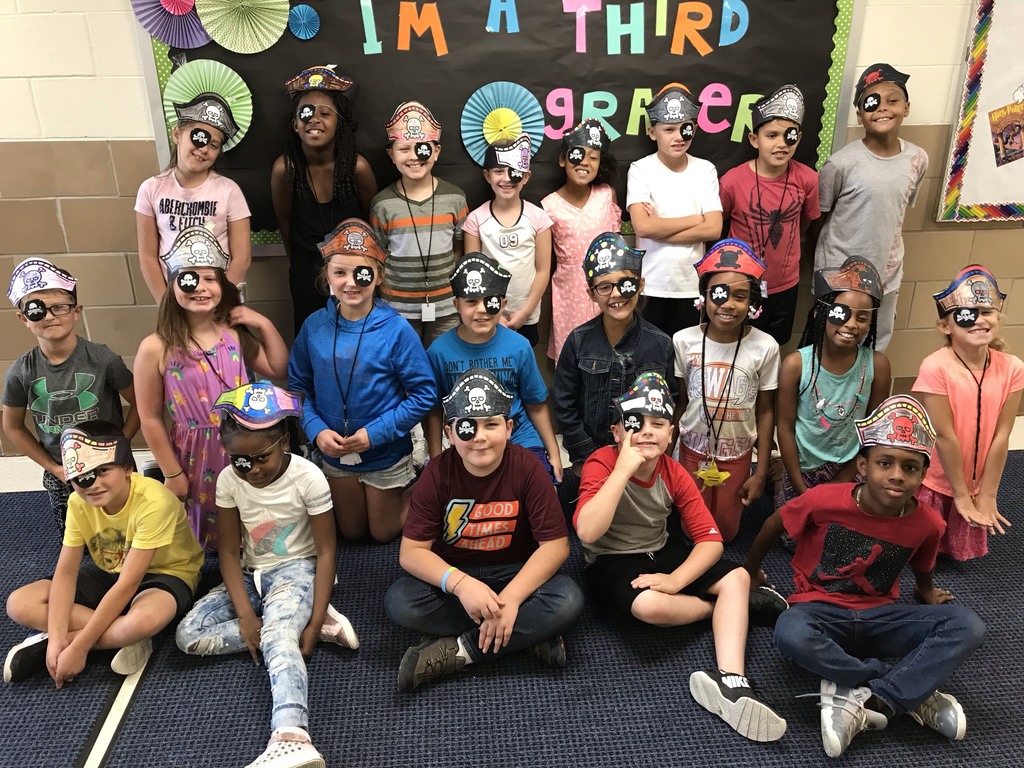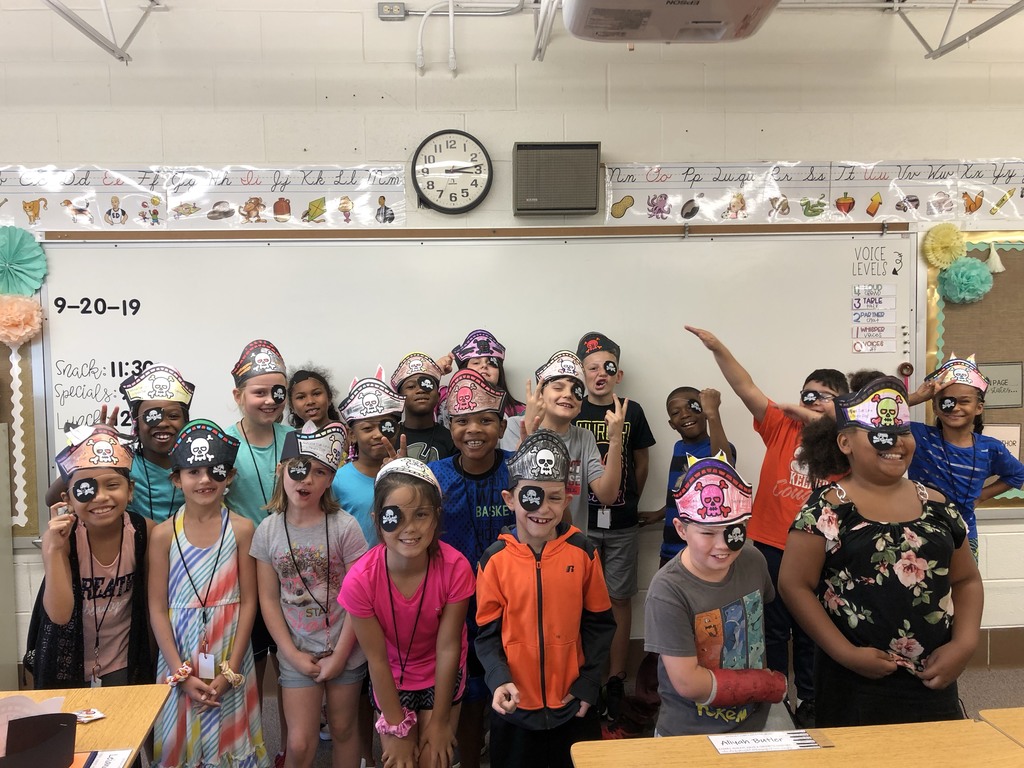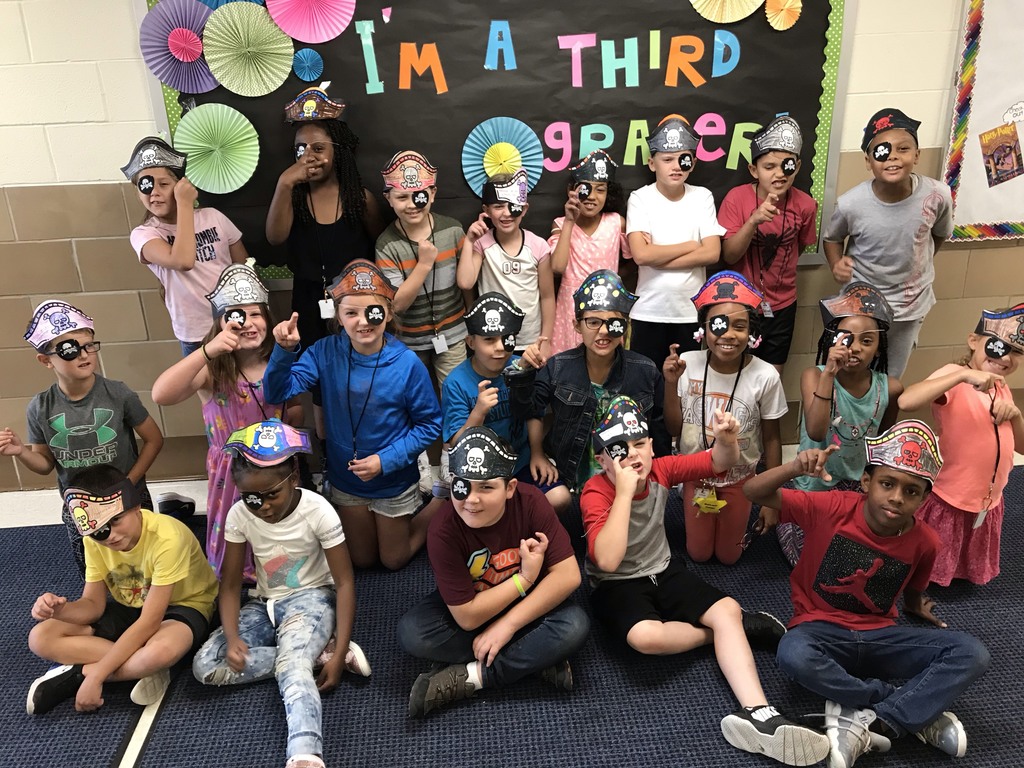 Mrs. Rodewald's third grade class at Shabbona Escaped the Classroom by identifying character traits and secret codes.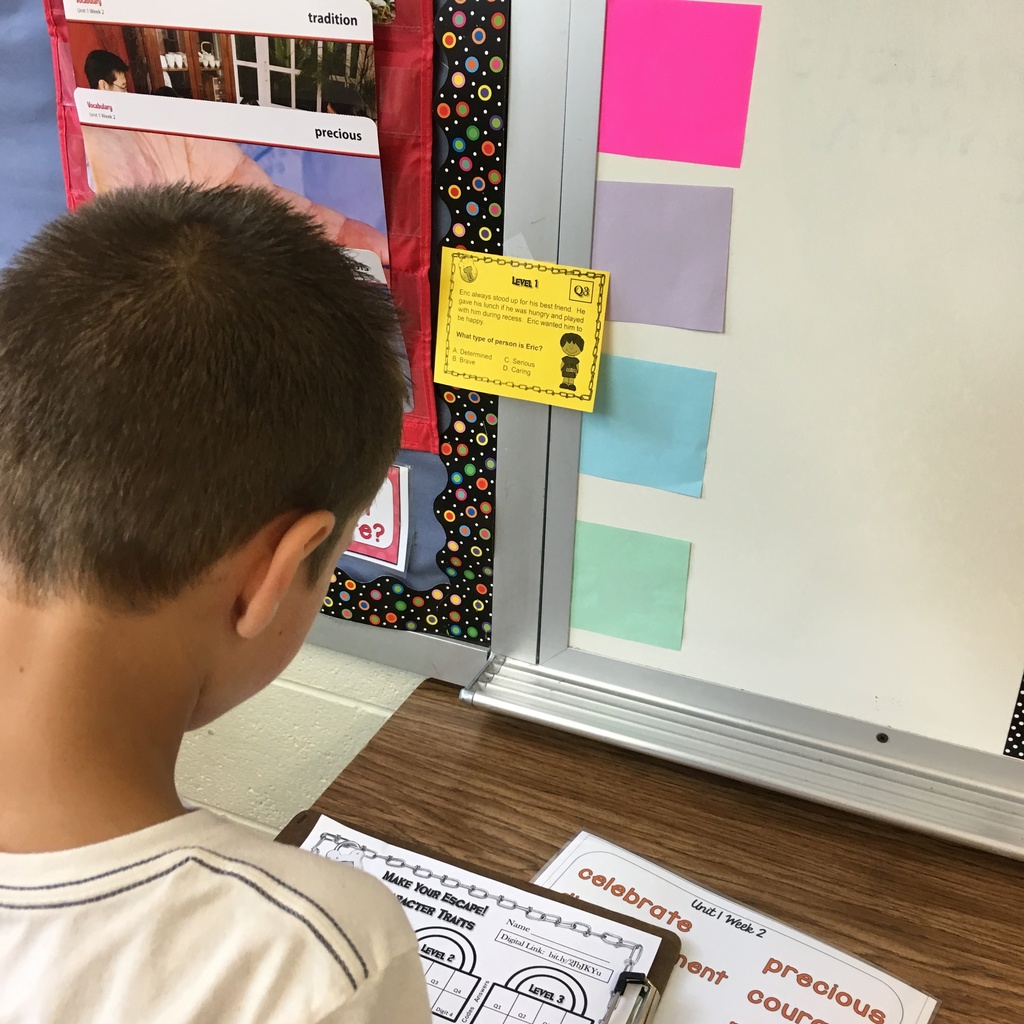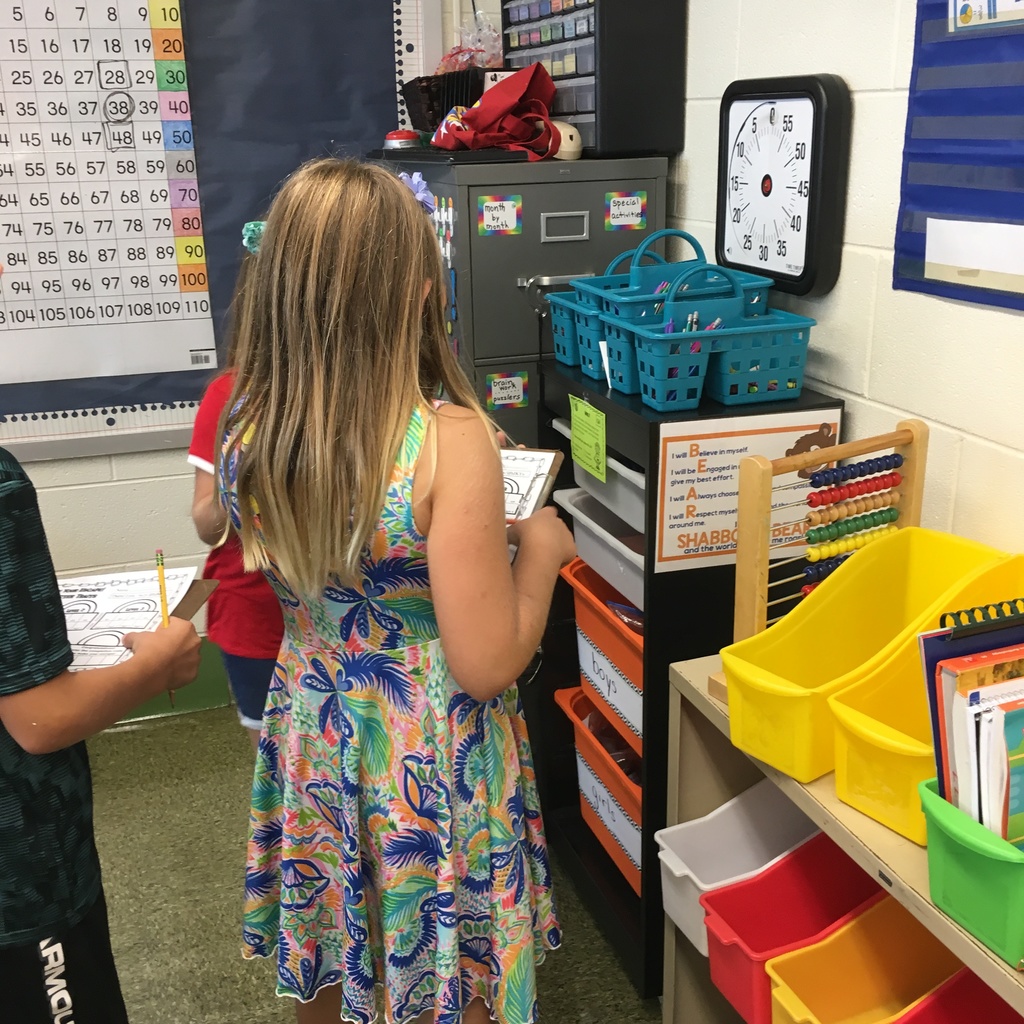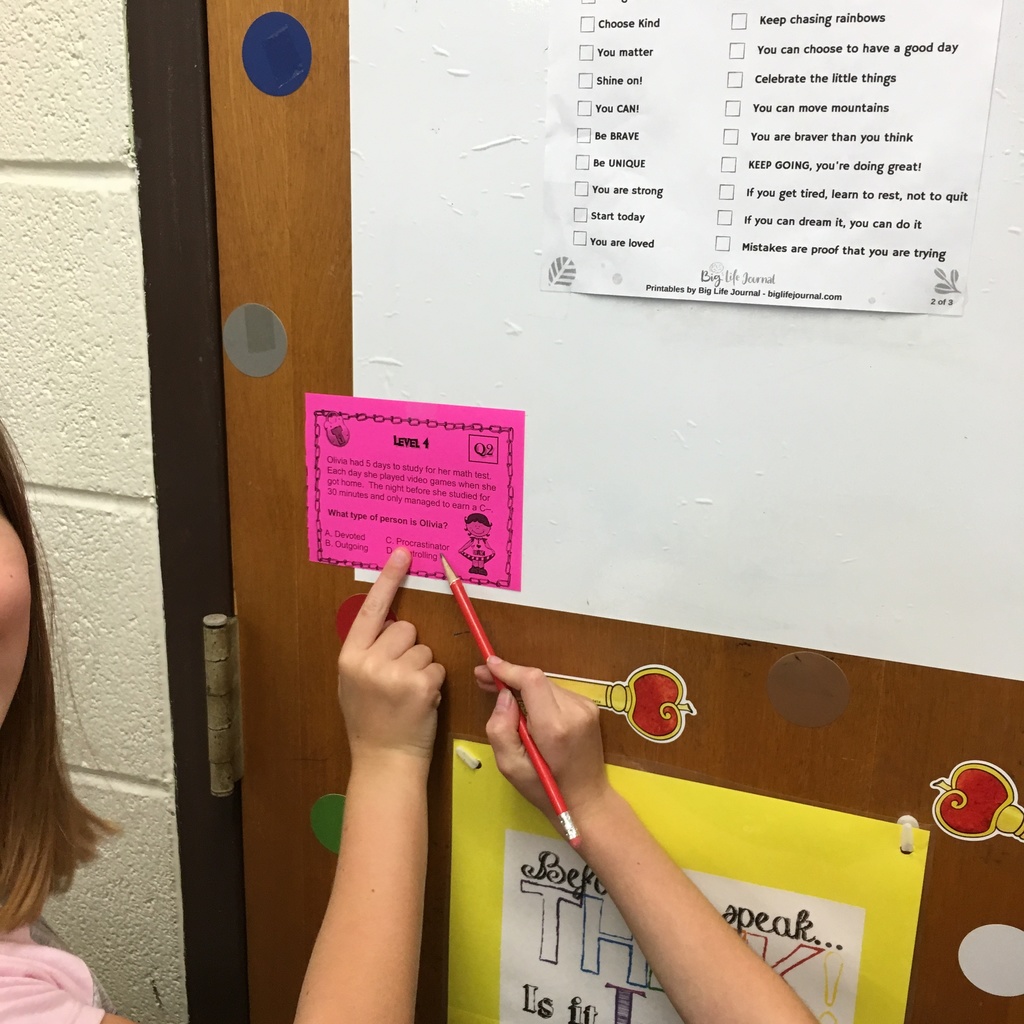 This month our students will be focusing on the second line of the Shabbona pledge, "I will be engaged in my work and give my best effort." Our first two Shabbona Superstars of the Month are Jacoby Whalen and Analiyah Smith. Jacoby loves Kindergarten and would have the class play with toys if he was teacher for the day. Analiyah wants to be a nail artist when she grows up and would take the class on a field trip if she was teacher for the day. We also want to do a shout out to our sensational secretaries, Sharon Bowman and Becky Offill, for being this months Staff Superstars! Let's make it a great month Bears, and let the world hear us ROAR!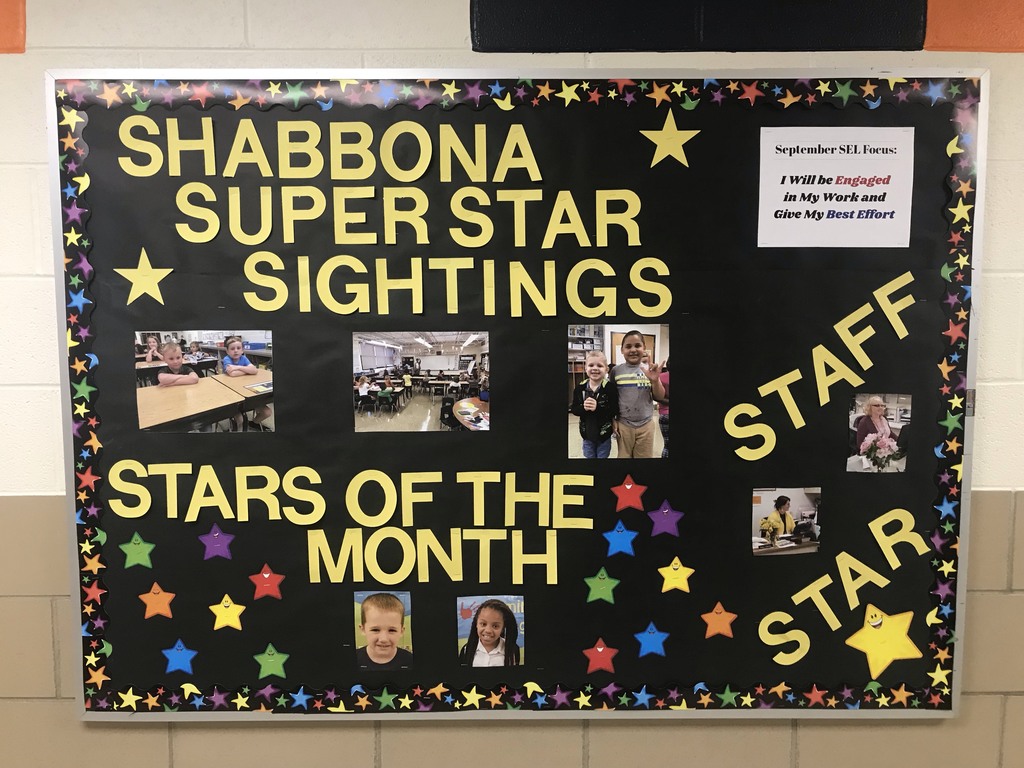 Shabbona Picture Day - September 18, 2018
Returning student online registration begins June 4, 2018.

Starting at 5 p.m. Tuesday November 21st, network and phone services at Shabbona and Shepard will be unavailable due to a network upgrade. Service should be returned by Wednesday afternoon.
We're collecting Box Tops until October 13th!