This month our students will be focusing on the second line of the Shabbona pledge, "I will be engaged in my work and give my best effort." Our first two Shabbona Superstars of the Month are Jacoby Whalen and Analiyah Smith. Jacoby loves Kindergarten and would have the class play with toys if he was teacher for the day. Analiyah wants to be a nail artist when she grows up and would take the class on a field trip if she was teacher for the day. We also want to do a shout out to our sensational secretaries, Sharon Bowman and Becky Offill, for being this months Staff Superstars! Let's make it a great month Bears, and let the world hear us ROAR!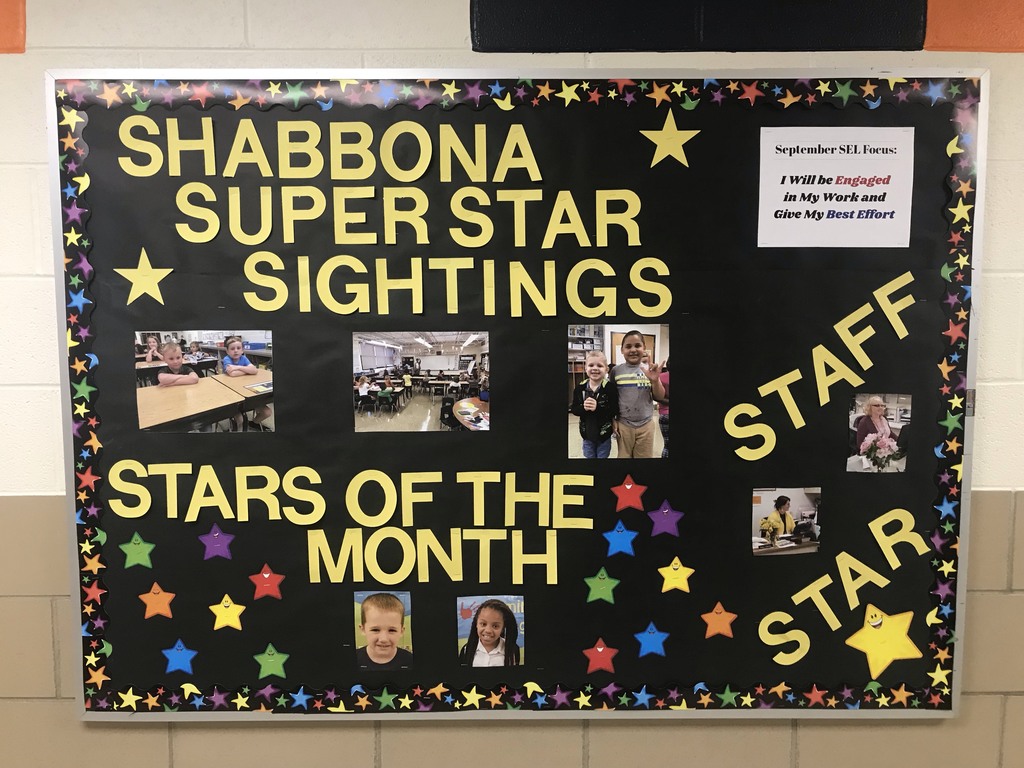 Shabbona Picture Day - September 18, 2018
Returning student online registration begins June 4, 2018.

Starting at 5 p.m. Tuesday November 21st, network and phone services at Shabbona and Shepard will be unavailable due to a network upgrade. Service should be returned by Wednesday afternoon.
We're collecting Box Tops until October 13th!