On Polar Express Day, this Friday, your child can choose between wearing a robe or pajamas!

Alan Shepard Christmas Spirit Week begins Monday. We are looking forward to the fun!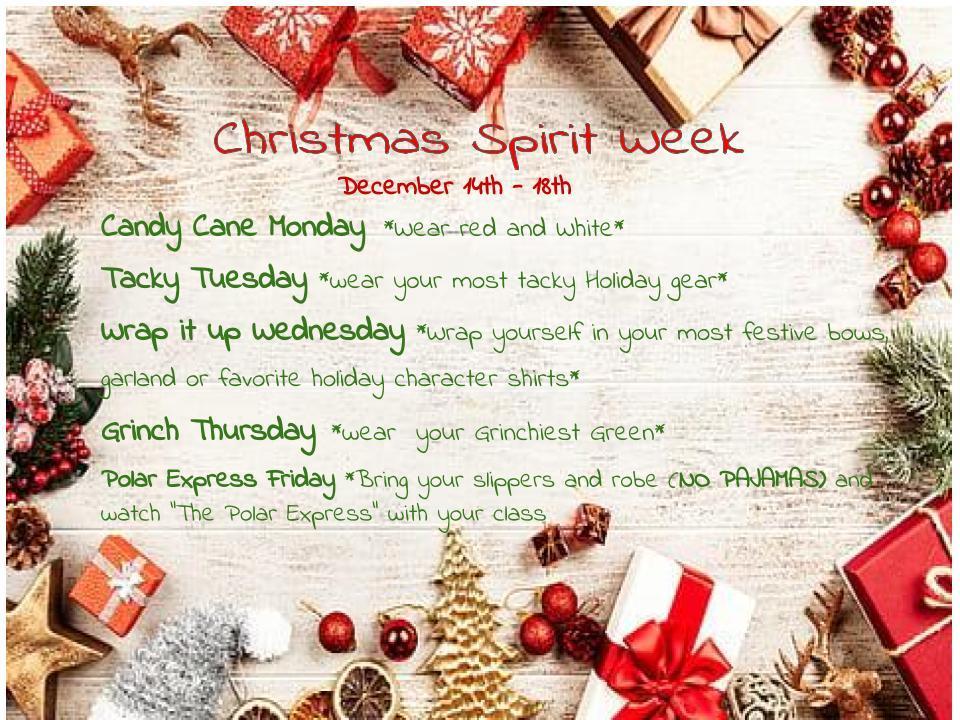 Parents, reminder, If you feel you qualify for free or reduced lunch, please remember to fill out the application. This year the state has extended free lunches to all students and this has resulted in a reduction of parents filling out the official forms. Our federal Title 1 funding is based on these official numbers. At this time, with the numbers of applications we have, our funding for next year may be reduced. You may fill out this information in Family Access on-line, or you may fill out a paper form. Applications were included in lunches on November 20th. Please pass this information along to any parent who may need it. Approval for this year will extend into the first month of school next year so there is no gap between school years. If you need help, please call our office, 815-929-4600. If you already filled one out for this year, you do not have to do it again. Thank you for your support!

Second grade classes at Alan Shepard practiced good citizenship by learning how to vote today!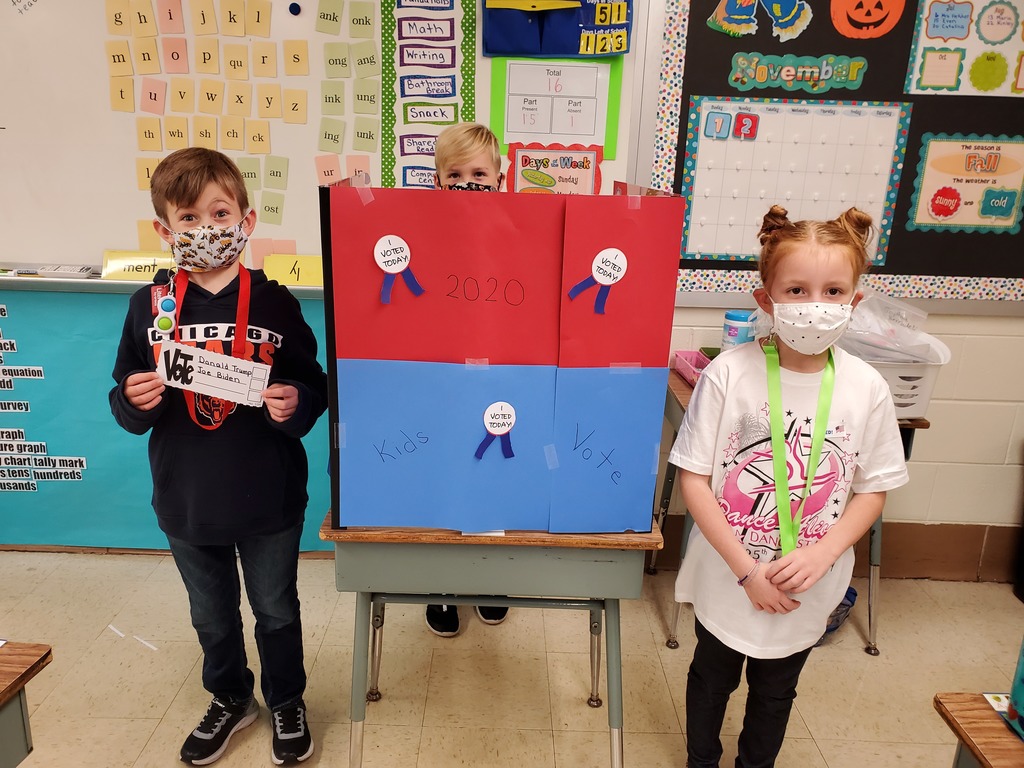 Mrs. Fletcher's second graders at Alan Shepard choose to be drug free!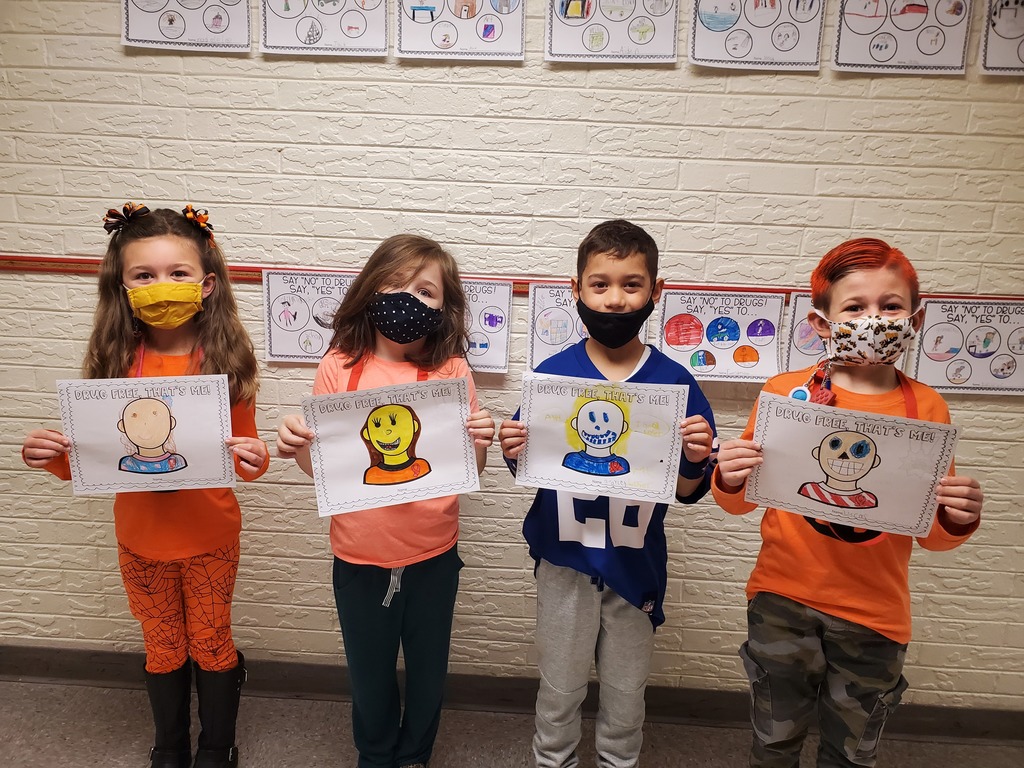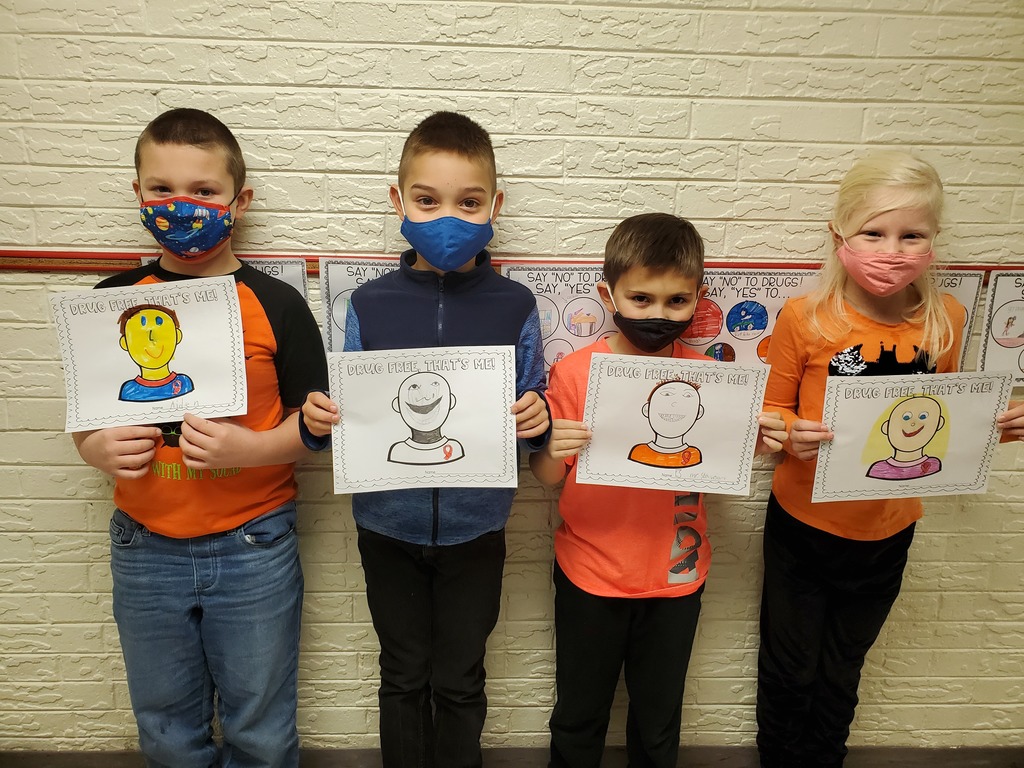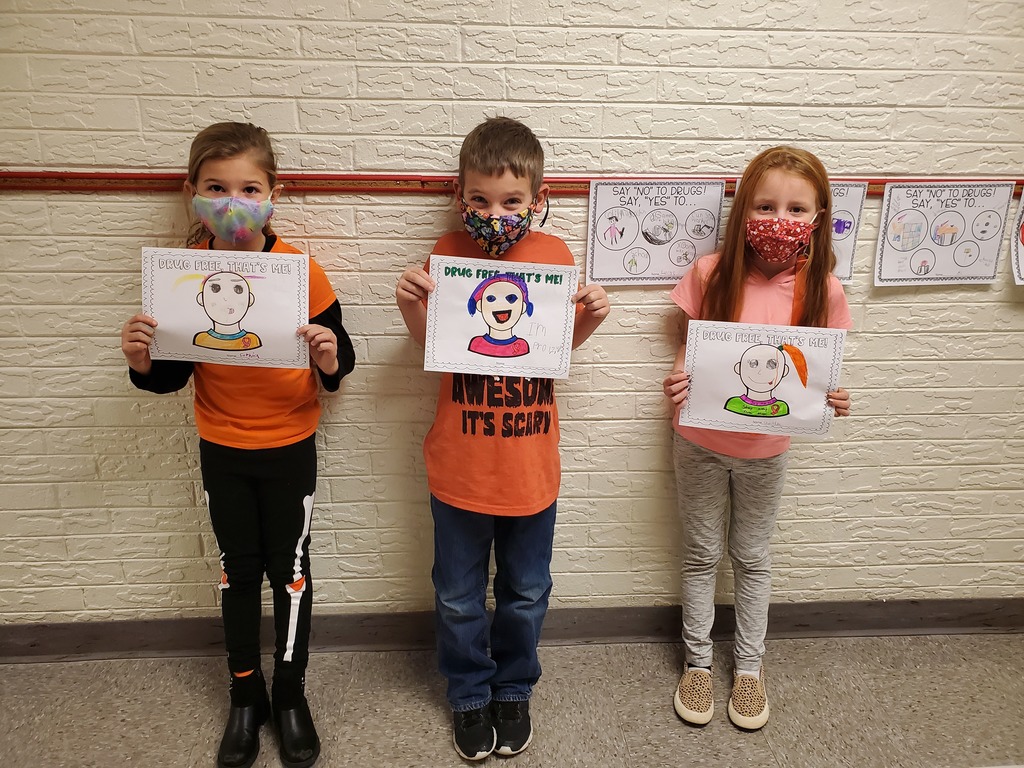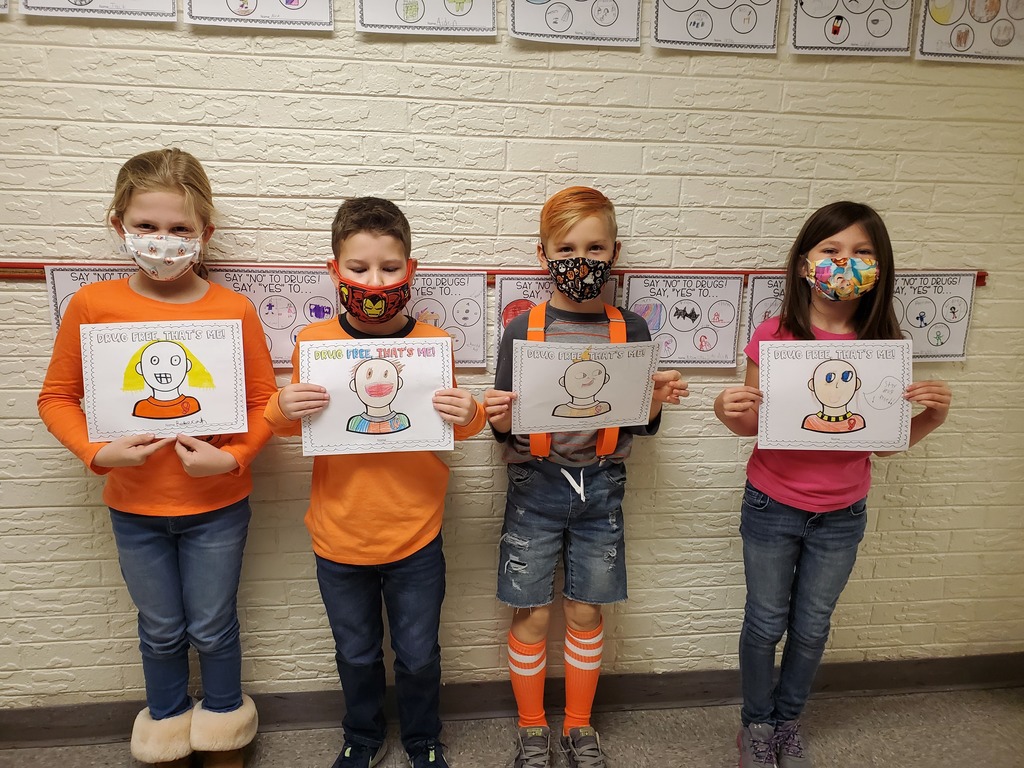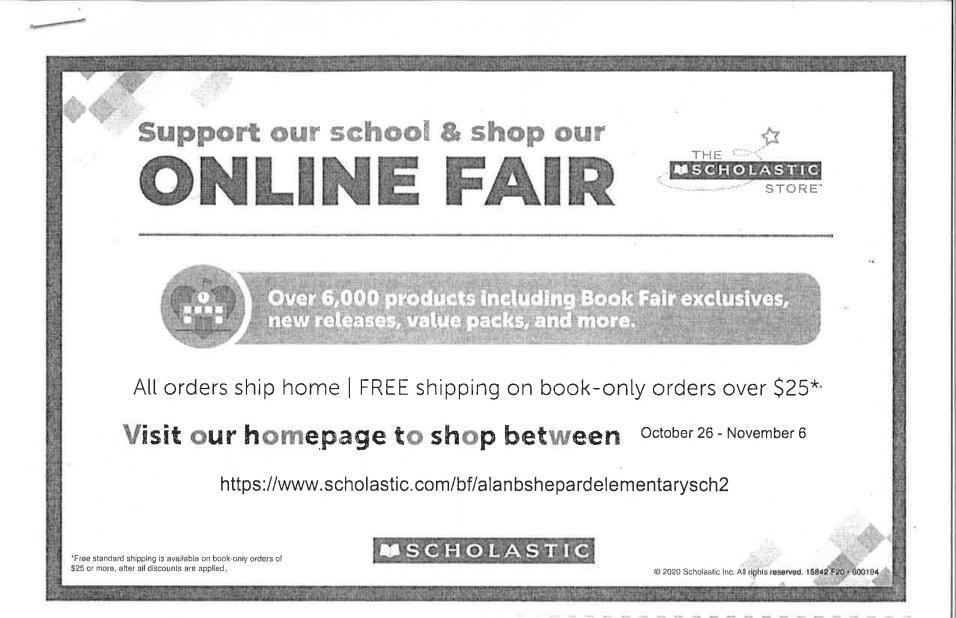 Alan Shepard Elementary will be focusing on taking care of bodies, making healthy choices, and being drug free the week of October 26th-October 30th. We are going to have Spirit Days that week to help us remember to make good choices. Monday, October 26th: Let's Red the World of Drugs (wear red) Tuesday, October 27th: Don't Get Tied up in Drugs (wear tie dye or any kind of tie) Wednesday, October 28th: Saying No is "No Sweat!" (wear workout clothes) Thursday, October 29th: Together we can be Drug Free! (Shepard spirit day) Wear your Shepard Gear, red, black, and yellow, or Rocket apparel. Friday, October 30th: Orange You Glad You're Making Good Choices (wear orange) We are hoping to make this an extra fun week for our students! Thank you for your support!

The school picture make-up/retake days for remote learners are November 3rd, 4th and 5th, 1-4 pm at Image Group Photography, 933 N. Convent, Bourbonnais. This is the last chance for pictures this year. Your child must have their picture taken to appear in the yearbook. Proofs will be sent to your email to give you purchase options. No appointment necessary. Please contact Image Group if you have questions. 815-932-1230 In-person students will have their make-up/re-take day at Shepard on November 10th.

This is Mr. Steve's last week at Shepard School. He's taken great care of Shepard and has been a great friend to students and staff. He will join the Shabbona team on Monday, October 19th. We are going to hold him to his promise to come over for visits!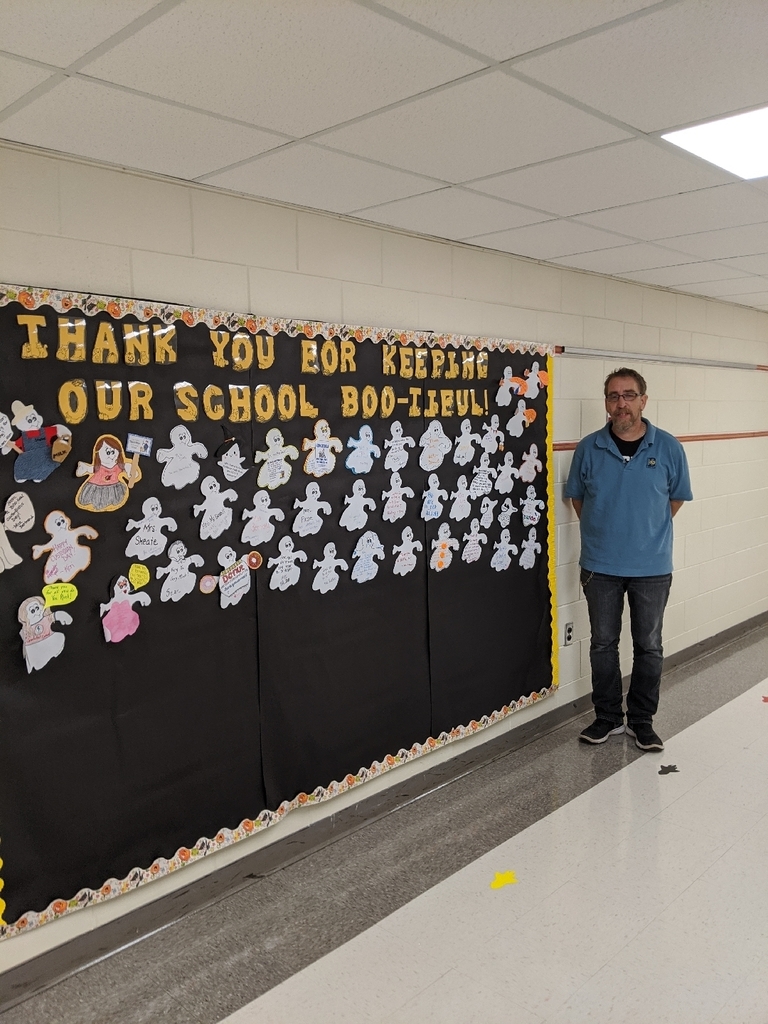 Alan Shepard Staff hopes everyone enjoys driving around and viewing all of the scarecrows next week. Happy Fall!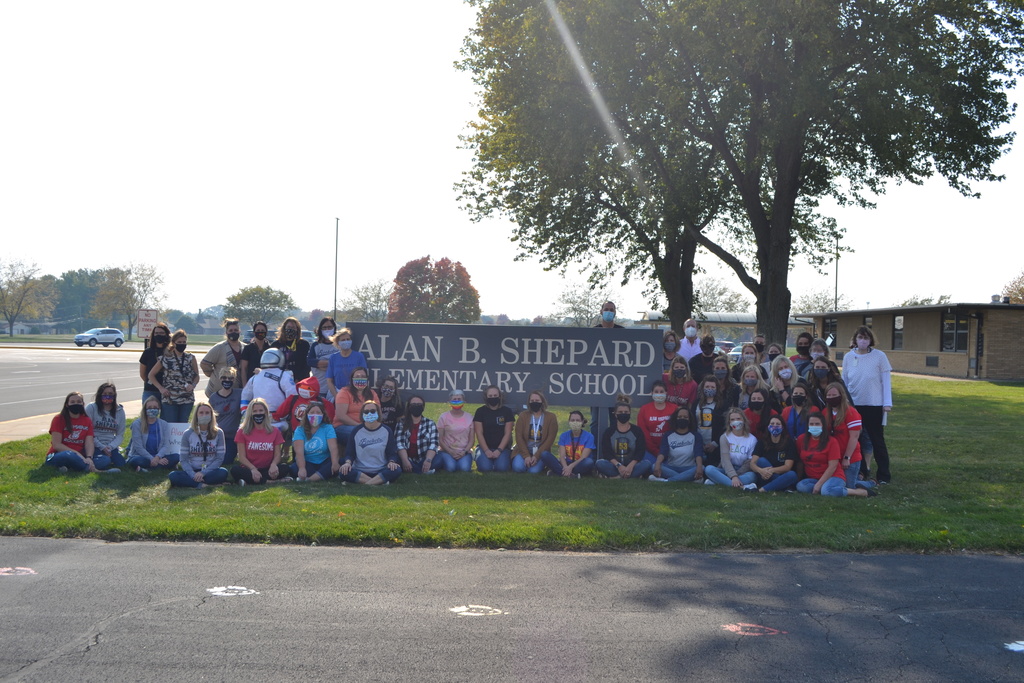 Alan Shepard Staff had a BLAST preparing for the Scarecrow Festival! A big THANK YOU to our PTA for planning this fun event. Don't forget to vote for #44 next week! #awesome #alanshepardrocks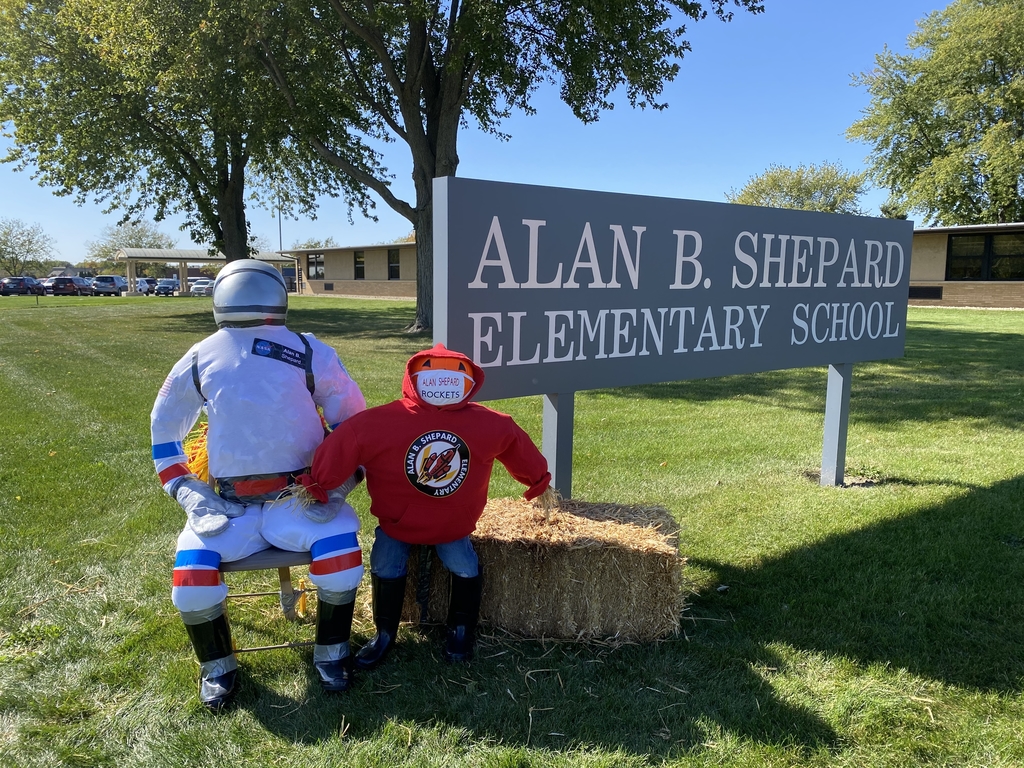 Remote students: Don't forget that tomorrow October 1st from 3-6 pm, Image group is taking school pictures for Shepard remote students only. This is not retake day, that will be in November. You can contact Image group at 815-932-1230 with questions. Their address is 933 N Convent. Even if you are not purchasing pictures, you must have one taken if you would like to appear in the yearbook. They will have forms there.

Image group is offering pictures for Shepard remote students on Oct. 1st 3-6 pm at their studio, 933 N. Convent, Bourbonnais. Students must have their picture taken to appear in the yearbook.

Alan Shepard had lots of excited kindergarten students this week for our meet and greets. A big thank you to Dr. Ehrman for joining us! #besd53 #alanshepardrocks