Hello Shepard Families, We are VERY close to meeting the required percentage of families completing the 5 Essentials Survey to get results for our school. The survey closes on March 31st. If you have not yet completed it, please use the link below. Your feedback is important to us!
http://survey.5-essentials.org/illinois/survey/parent/
Family Literacy Night is coming to Shepard School on Wednesday, April 12th 5:00-6:30pm. Remember to save the date and join us for a night of reading and family fun!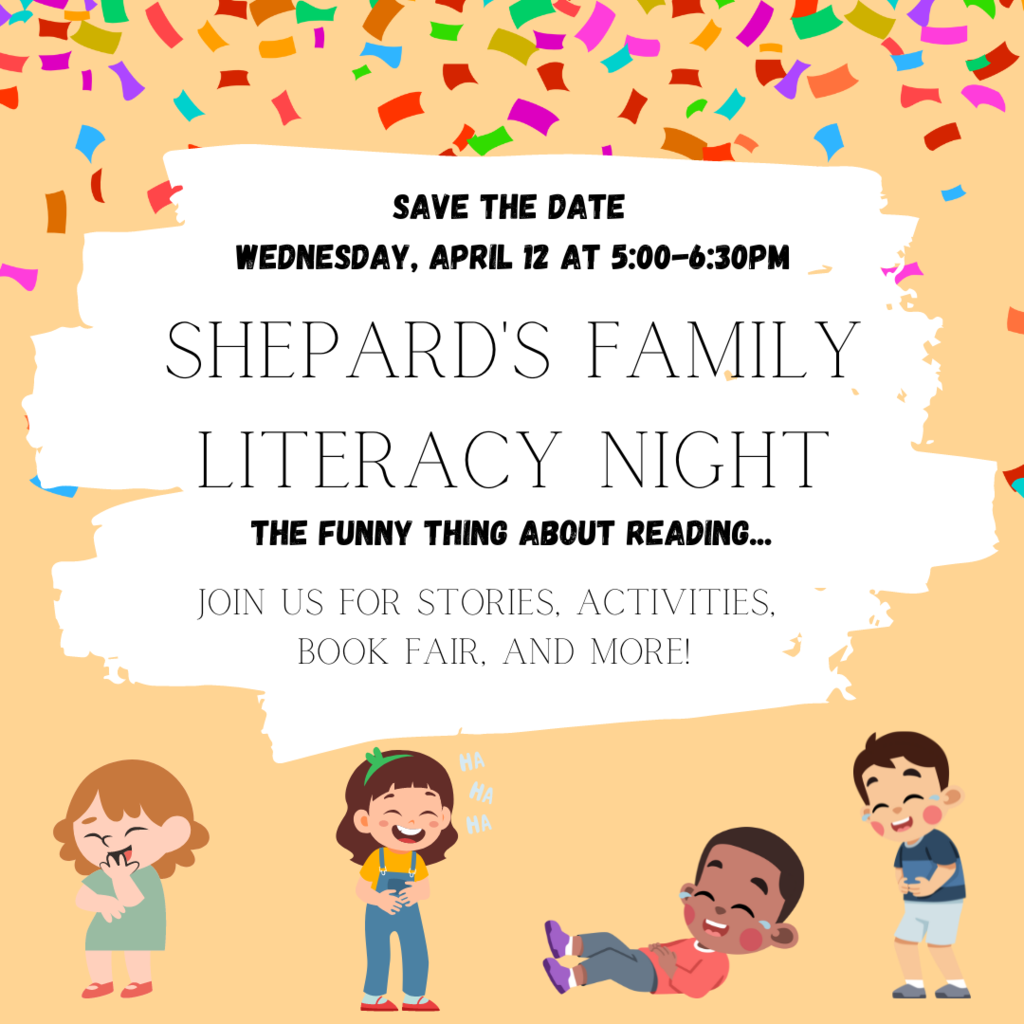 BESD53 Families, Out of an abundance of caution and the severe inclement weather forecasts, Bourbonnais Elementary School District #53 will not be in normal attendance, tomorrow, March 3rd, 2023. Instead, we will be utilizing an E-Learning day. Please reference the information provided by your student's teacher.

Just a reminder that tomorrow is an early release day for students. We will be following Schedule B. Dismissal times are as follows: Liberty - 12:30 p.m. Shabbona and Upper Grade Center - 1:10 p.m. LeVasseur and Shepard - 1:45 p.m. Thank you!

Registration reminder: Before you begin online registration, please check your US mail for a letter containing your new password. This was mailed to you from the school district. You should be receiving this letter sometime this week. If you register before July 1st, your child's current school will be listed when you register. It is still okay to register. The district will update the school name after July 1st.

Reminder: If you have signed up to volunteer for 2nd/3rd grade Field Day this afternoon, please bring your state ID to the check in table in front of the school. We ask that only parents who have previously signed up to volunteer be in attendance. Also, per our district handbook, the event is for Shepard students only. Siblings may not attend.

The Shepard second grade Dairy Queen trip is cancelled for today, Wednesday, June 1st because of weather. We will go on Friday, at the same time.

BESD53 Families, This is a reminder that this Friday, May 27th is a regular full attendance day. School will be in session all day as usual. Thank you!

We need your help!.  We will be having a Field Day for kindergarten-3rd grade students on June 2nd.  We need volunteers to make this a fun, successful day for all of our students.  If you would like to sign up, please follow this link to our sign-up page OR use the QR code on the flyer that was sent home with your child today.
https://www.signupgenius.com/go/10c0f48a9aa2ea4fcc34-field

Now that we are experiencing summer weather, we wanted to send out a reminder about flip flops. These can be unsafe on the playground and when boarding and getting off the school bus. Please send your child to school with shoes that have a strap on the back to hold the shoe on. Thank you!

The staff at Alan Shepard School would like to thank the PTA and all of the parents who were involved with making the staff feel special this week. Just when we thought "wow, what a great day", another day came along that was just as wonderful. Thank you all for showing us so much love!

Shepard yearbooks are in! Students who ordered yearbooks should have brought them home today. We have a limited supply of extras in the office. The cost is $16 and must be paid in cash if you would like to buy one. We cannot reserve these. We will sell them on a first come, first serve basis.

Dear Shepard Families, Please check your email or our website to learn about our new bus tracking system that will begin to roll out during the month of May.

Shepard had an impromptu fire drill today when a fire pull was accidentally set off. Because of weather, we evacuated to Shabbona. The staff and students did a great job adhering to our evacuation plan. All is well!

Miss Martino's kindergarten class at Shepard had a guest reader today. They had lots of spring planting fun with Mrs. Keller after the story. Thank you for your visit Mrs. Keller!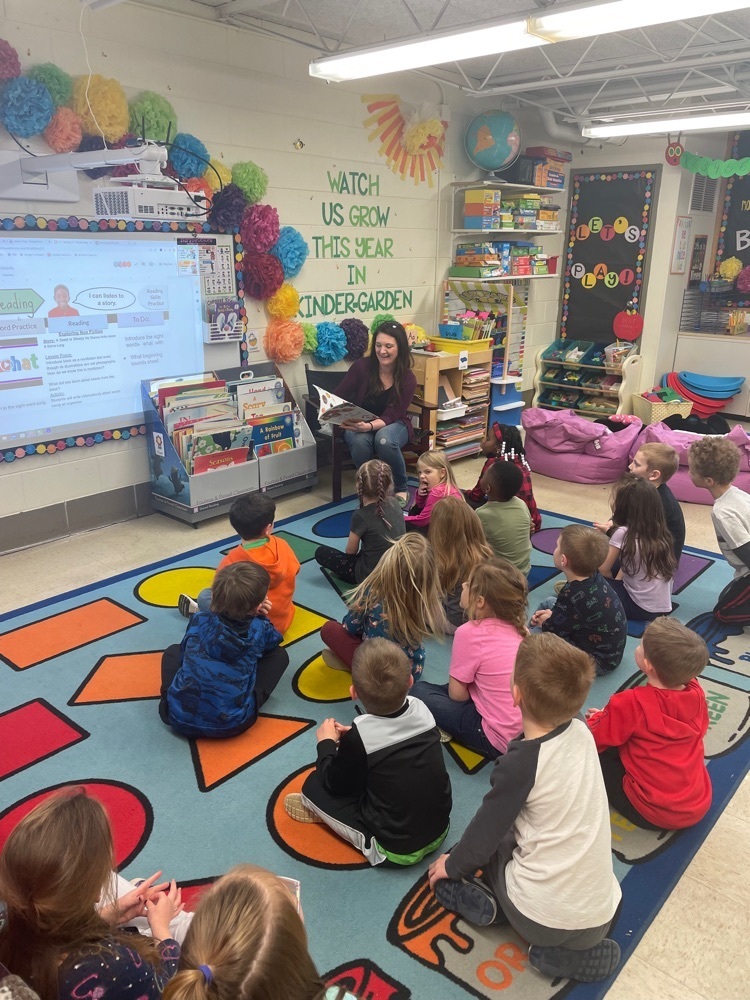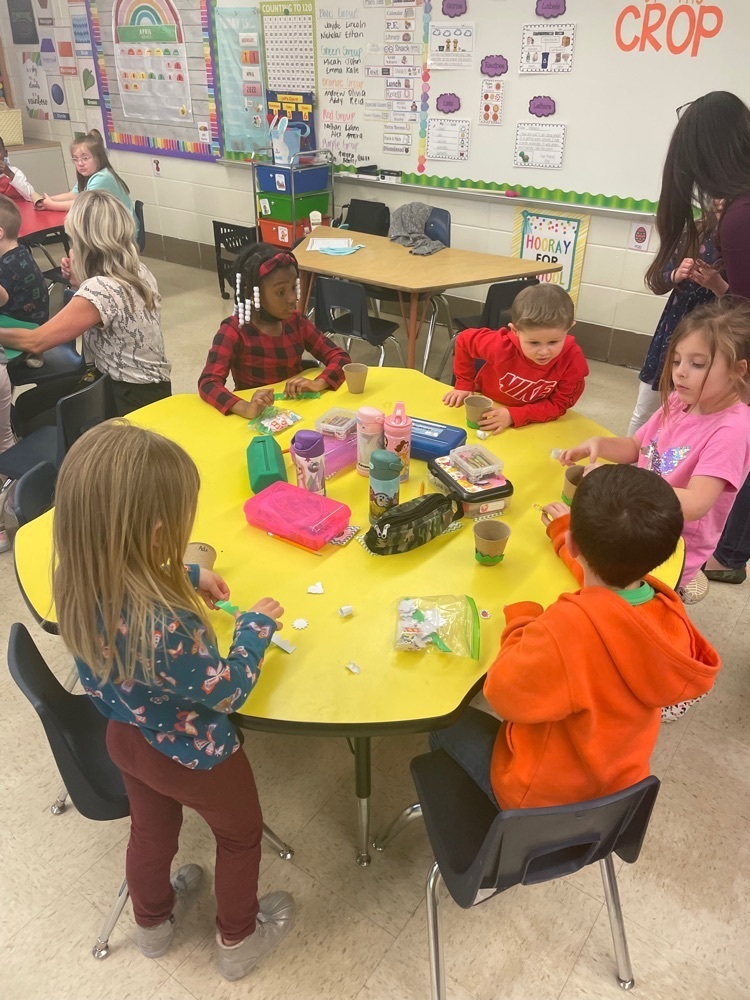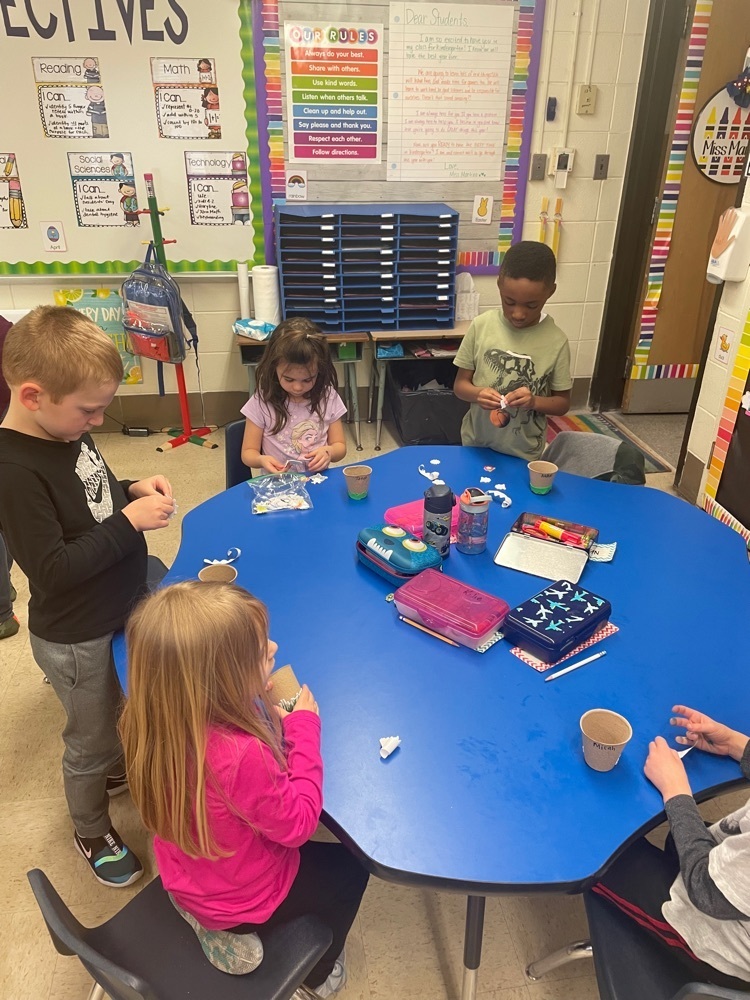 The Bourbonnais PTA is holding an online auction to raise money for teachers and students! Over 80 items are up for auction, including gift cards to area businesses and restaurants, a ride in a fire truck, gift baskets, school privileges such as Principal for a Day, classroom popcorn or ice cream party, and a ride to school with Officer Garcia, complete with a stop at Dunkin' Donuts! Visit our online auction at
https://www.32auctions.com/bourbonnaispta2022
. Bidding begins at 9:00 a.m. on Friday, March 11th and closes at 9:00 p.m. on Friday, March 12th. Thank you for supporting the PTA!

The Bourbonnais PTA is holding an online auction to raise money for teachers and students. The auction will feature many items, privileges, services, parties and gift cards. Visit this link for more information and a link to the online auction:
https://fb.me/e/1AOad34dZ

BESD Families, Due to the inclement weather, BESD53 schools will be closed with a Snow Day on Friday, February 18th. Our District E-Learning Plan only allows for one consecutive day of E-Learning, so tomorrow will be a Snow Day. Thank you!

Shepard families, if you need to get in touch with the Shepard office today, please email us at
Shepard_Office@besd53.org
. All students brought home packets yesterday. They must return completed packets on our next in-person attendance day to be counted present on 2/17/2022. If your child was absent on Wednesday and did not receive a packet, they will get it when we return and will be given 2 days to complete it to be counted present on 2/17/2022. Teachers will be available for questions today between 8:45 am and 1:00 pm, unless otherwise stated in the materials that went home. You may contact them by email or through the other communication app they may have previously set up. Stay safe!