Shabbona Elementary December 2020 Newsletter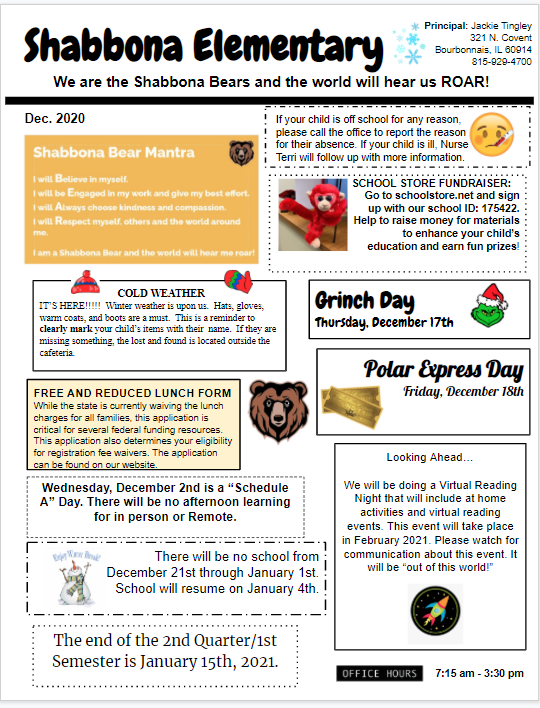 Shabbona students collected 961 total items for the Salvation Army Food Drive. Mrs. Tingley offered a reward for the class that brought in the most items. It was a fun week of themed donations. Congratulations to the top 3 classrooms and THANK YOU PARENTS for being so generous! Have a Happy Thanksgiving. 1st Place: Hanhart (286) 2nd Place: Trimby (237) 3rd Place: Wegforth (127)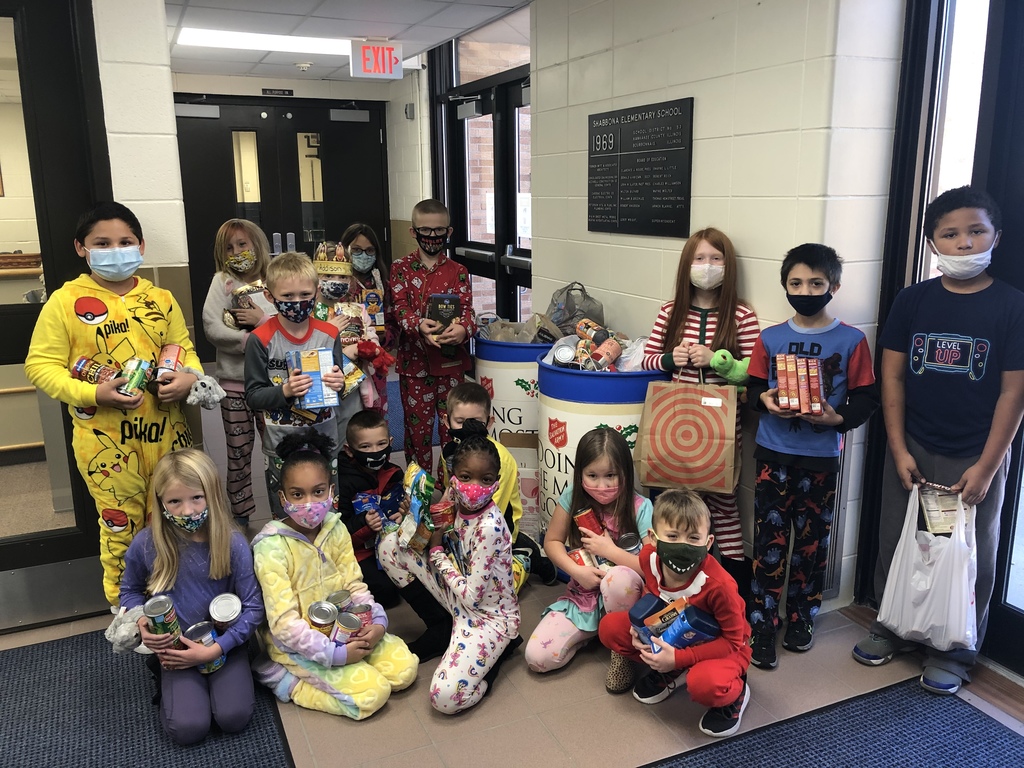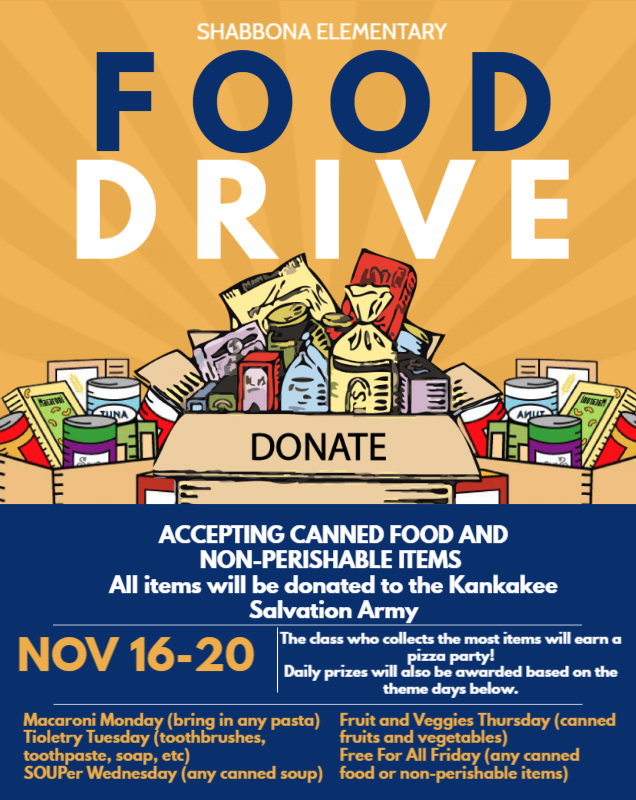 Red Ribbon Week 2020 is just around the corner! Please see the image below for more details.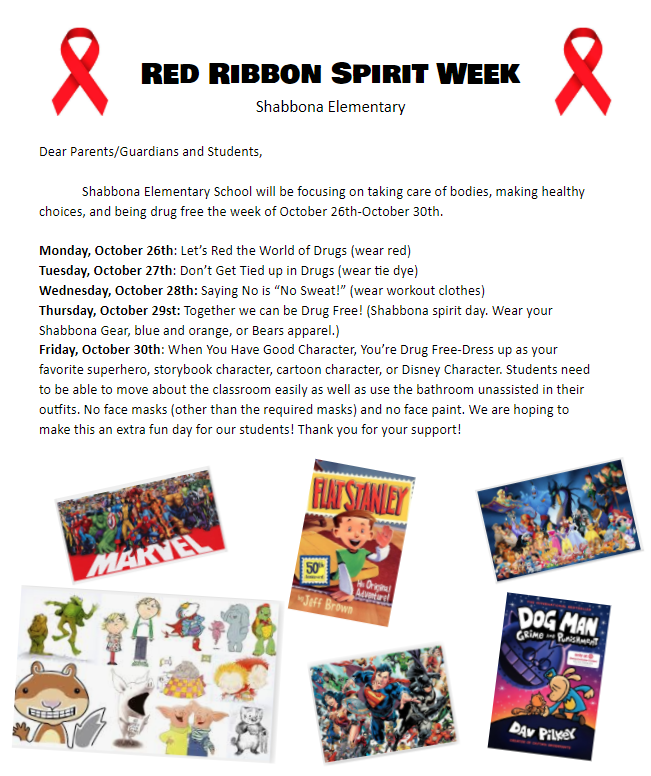 Shabbona's PTA scarecrow is out front and ready to greet our students tomorrow. Thank you to our staff who worked so hard getting him ready! He is masked up and ready to be a Shabbona Bear. If you want to vote, our number is 43.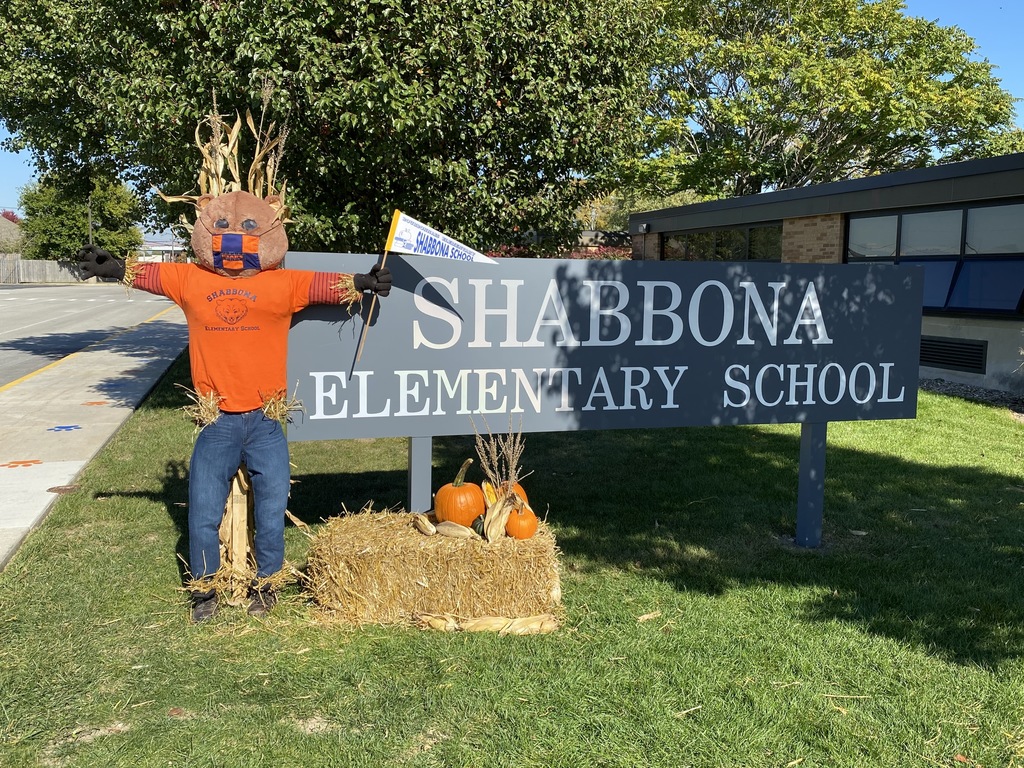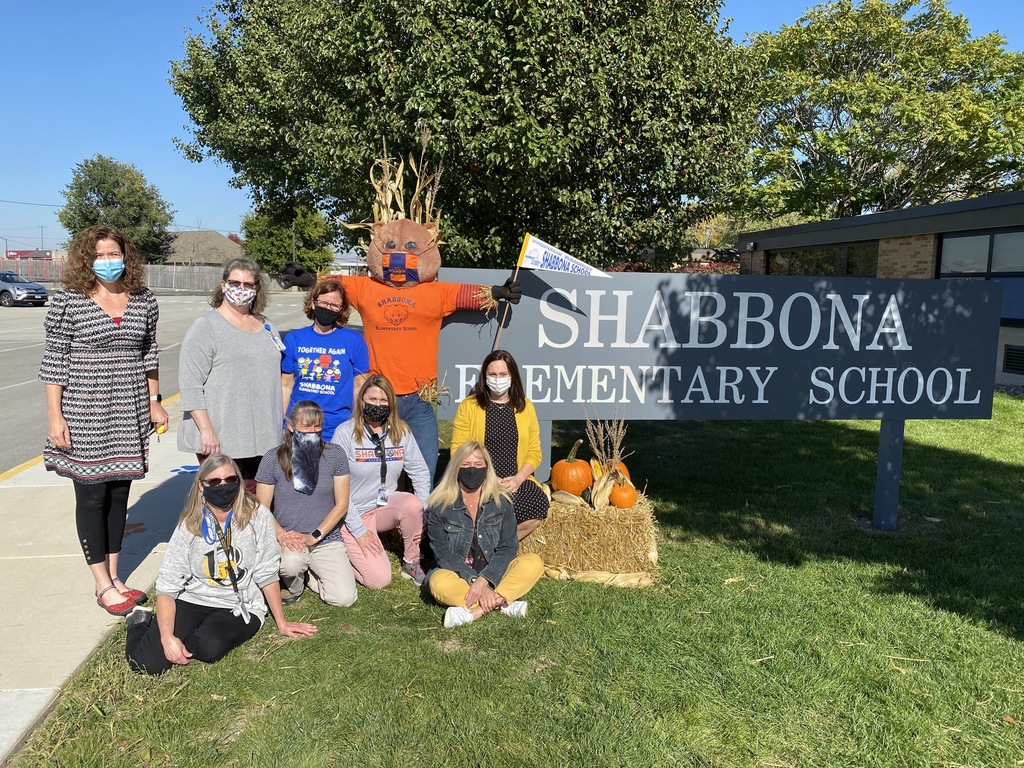 Mrs. Hammond's kindergarten class at Shabbona celebrated Johnny Appleseed day by sitting outside eating applesauce and enjoying the beautiful fall day.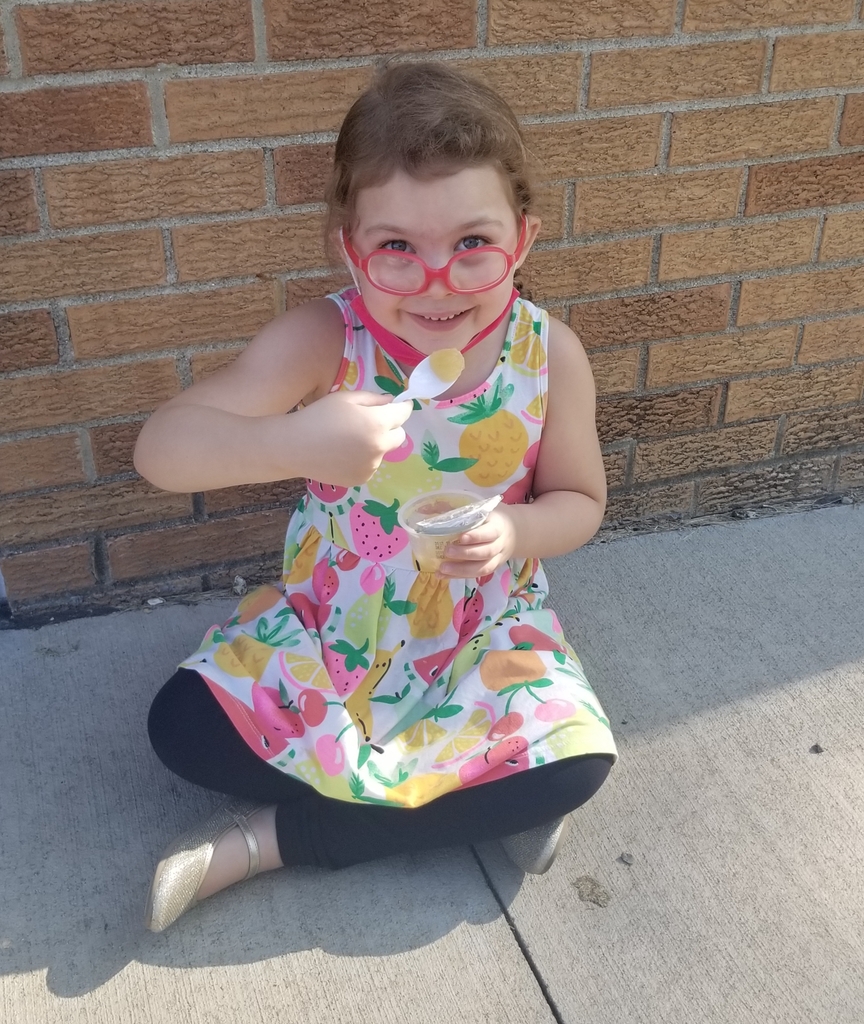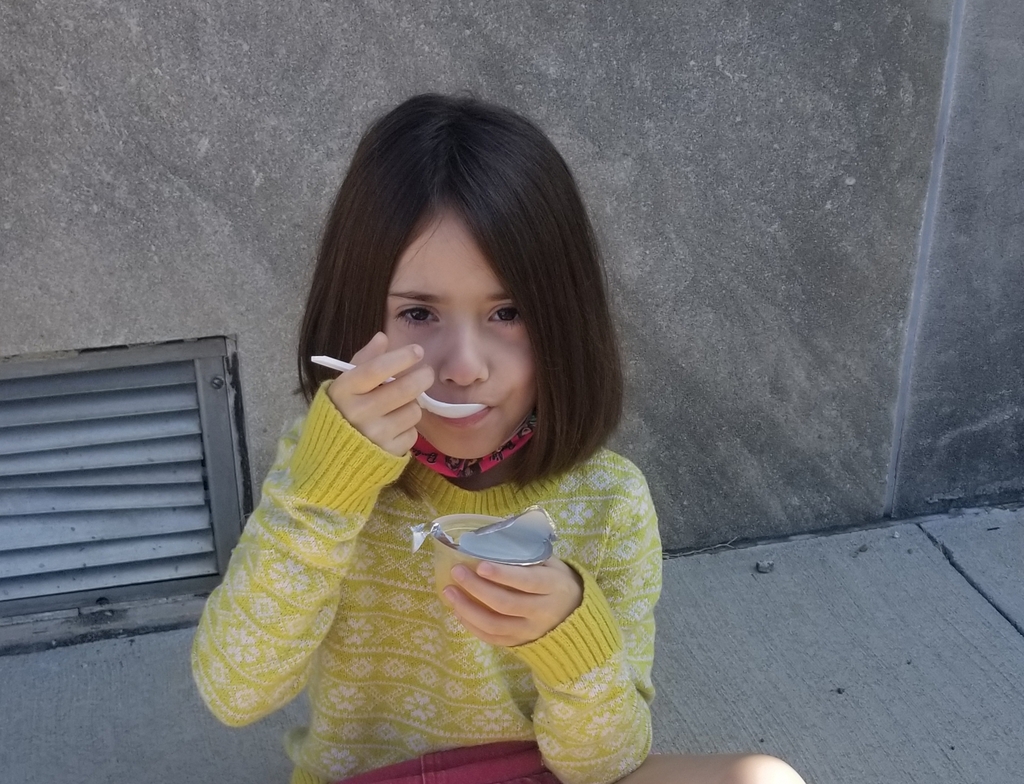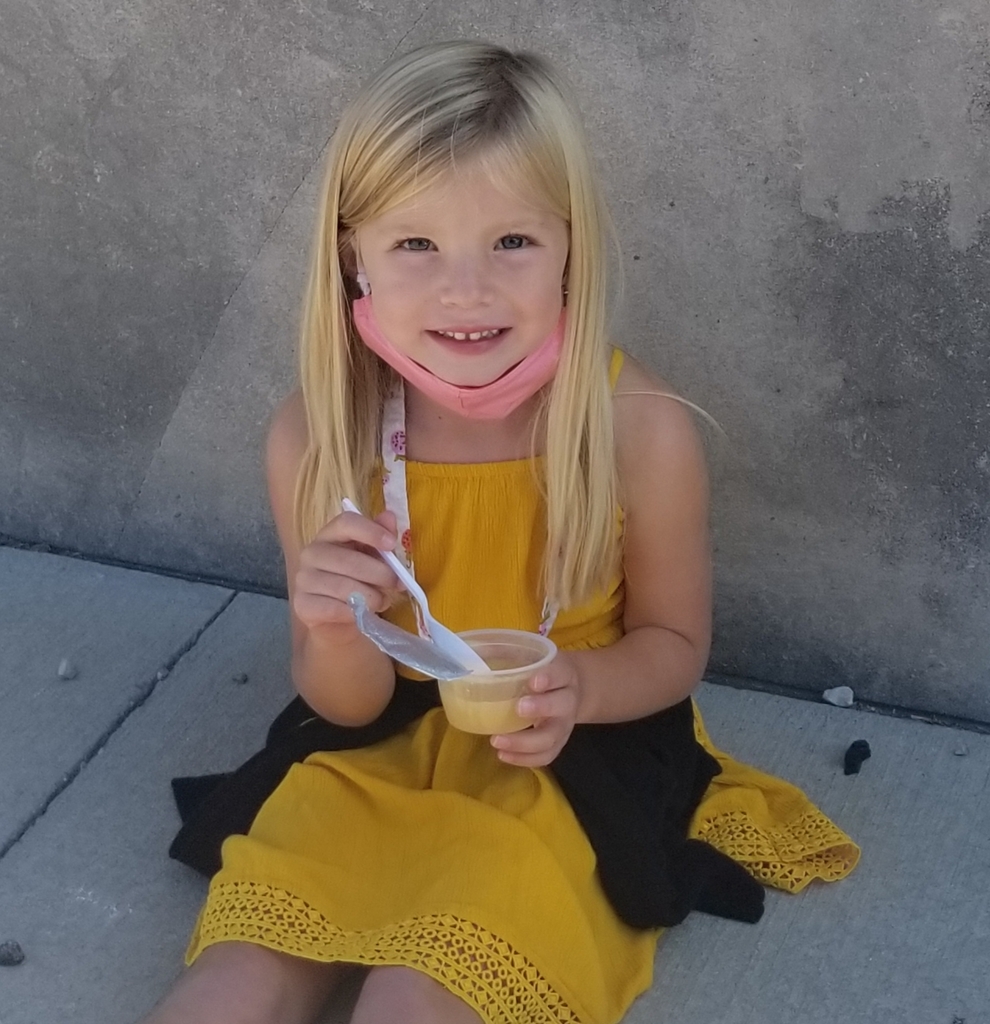 Jim Thornton (Shabbona custodian) is retiring next month after 19 years in our district. The students and staff celebrated his accomplishment this week. We are sure going to miss him!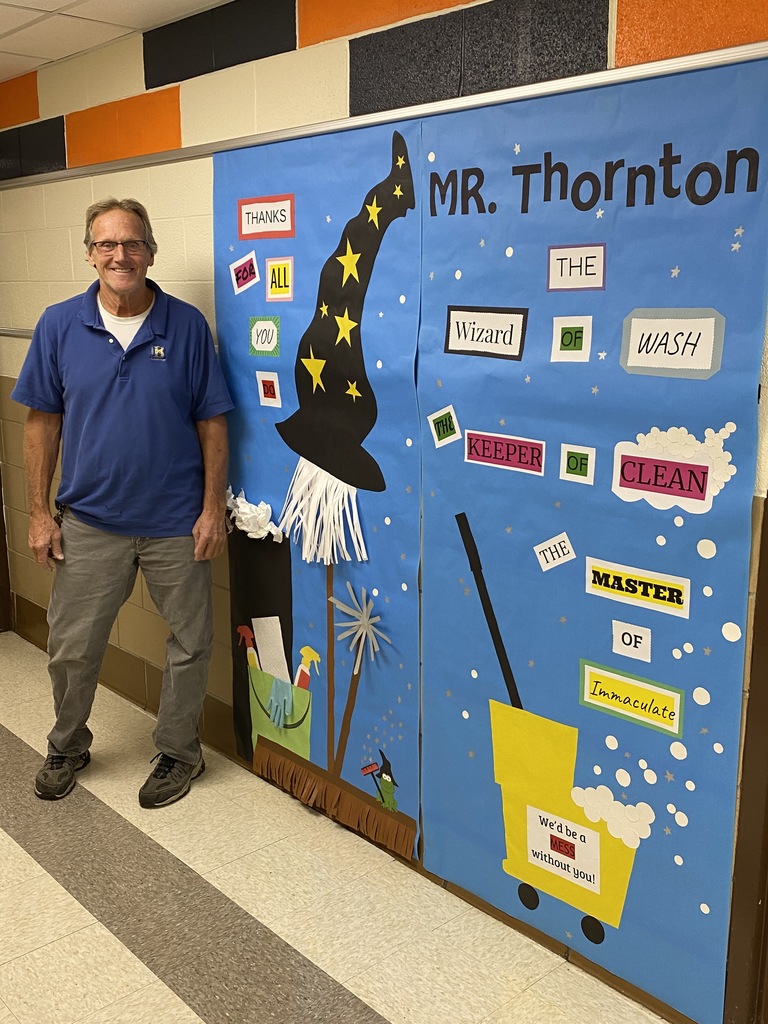 Mrs. Hanhart's second graders at Shabbona enjoyed practicing their Fundations "trick words" with shaving cream. The students were engaged, had fun and practiced spelling their words all at the same time!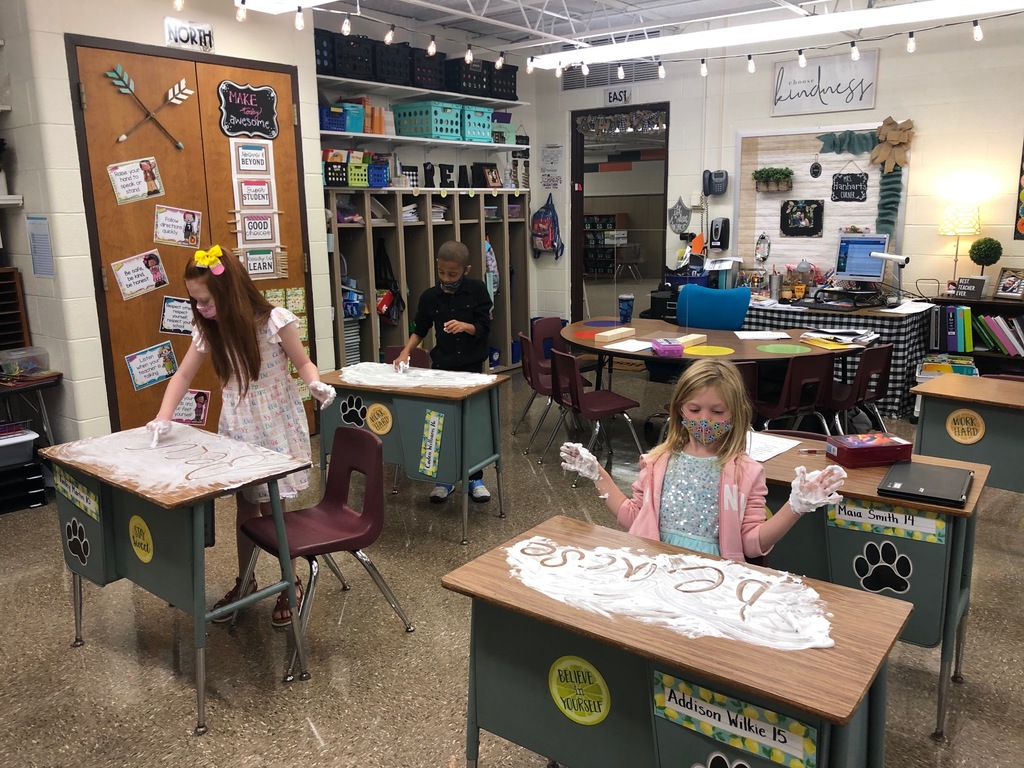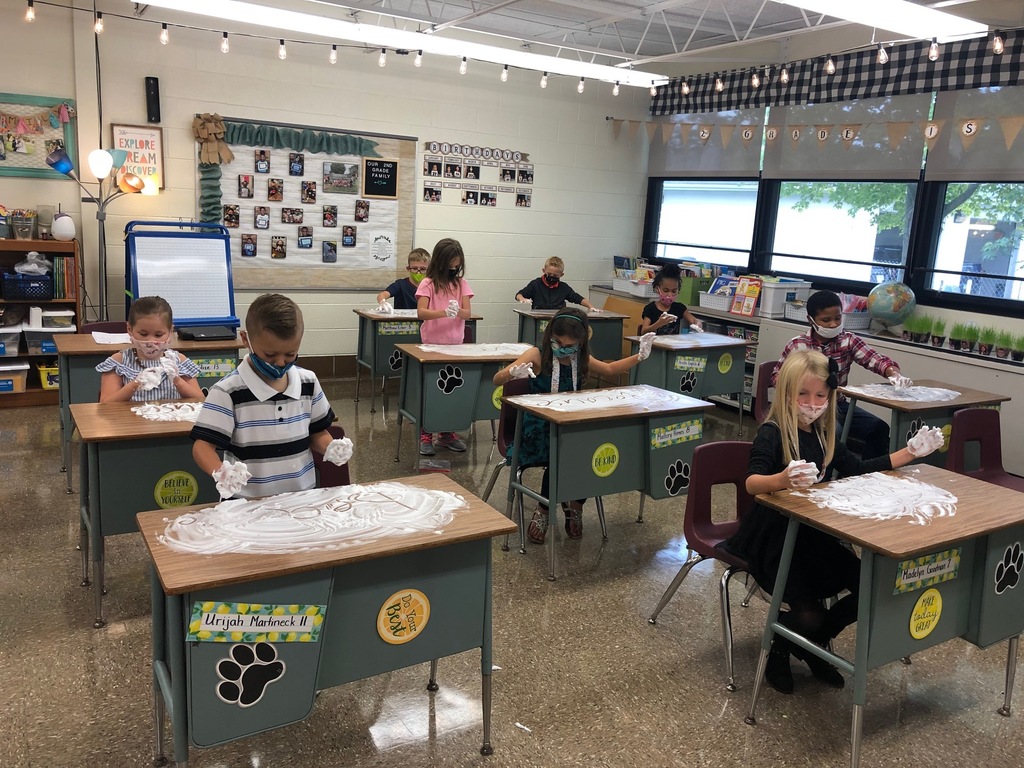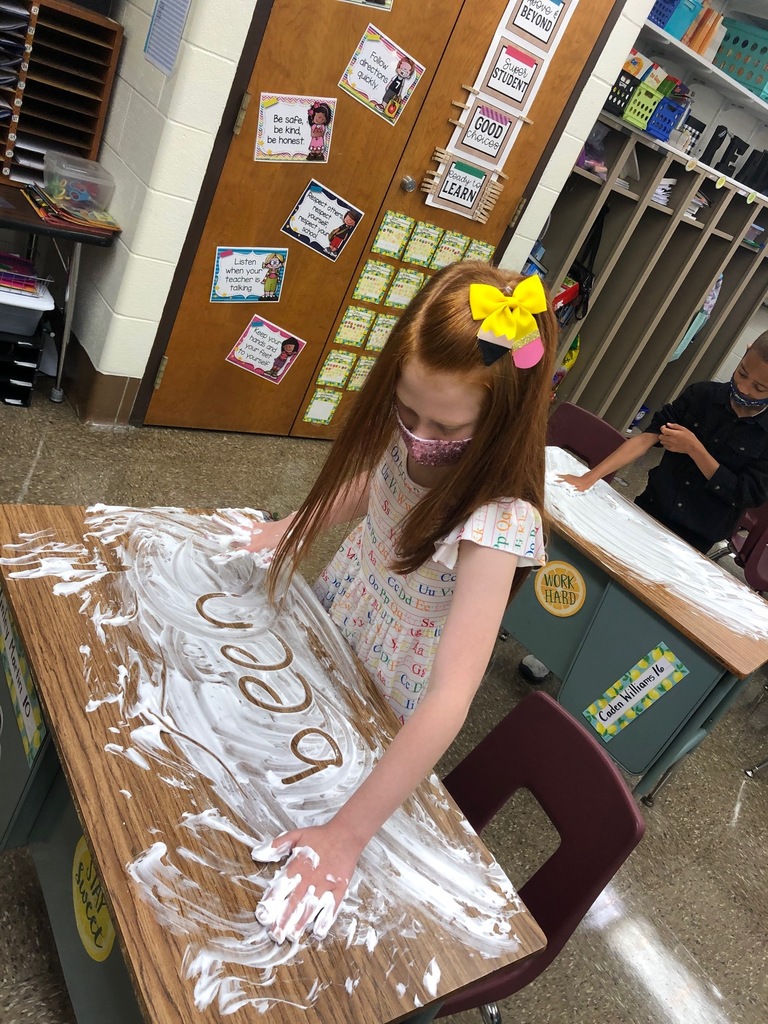 Argh! Shabbona had a blast celebrating National Talk Like a Pirate Day today. We dressed like pirates and enjoyed pirate activities all day.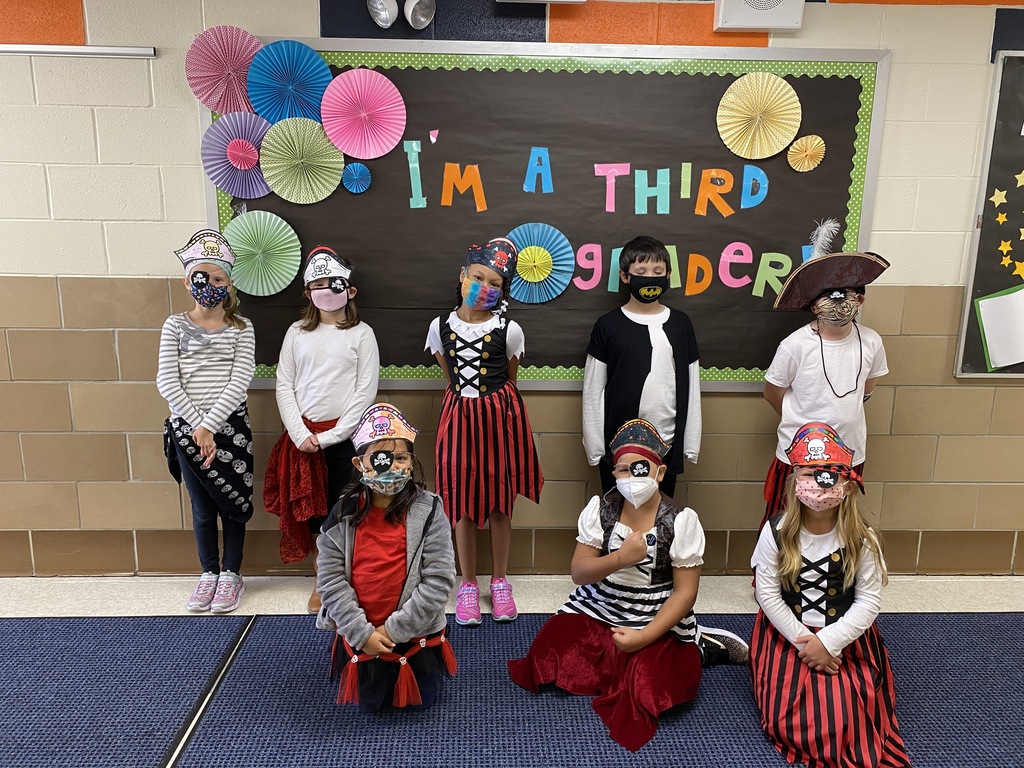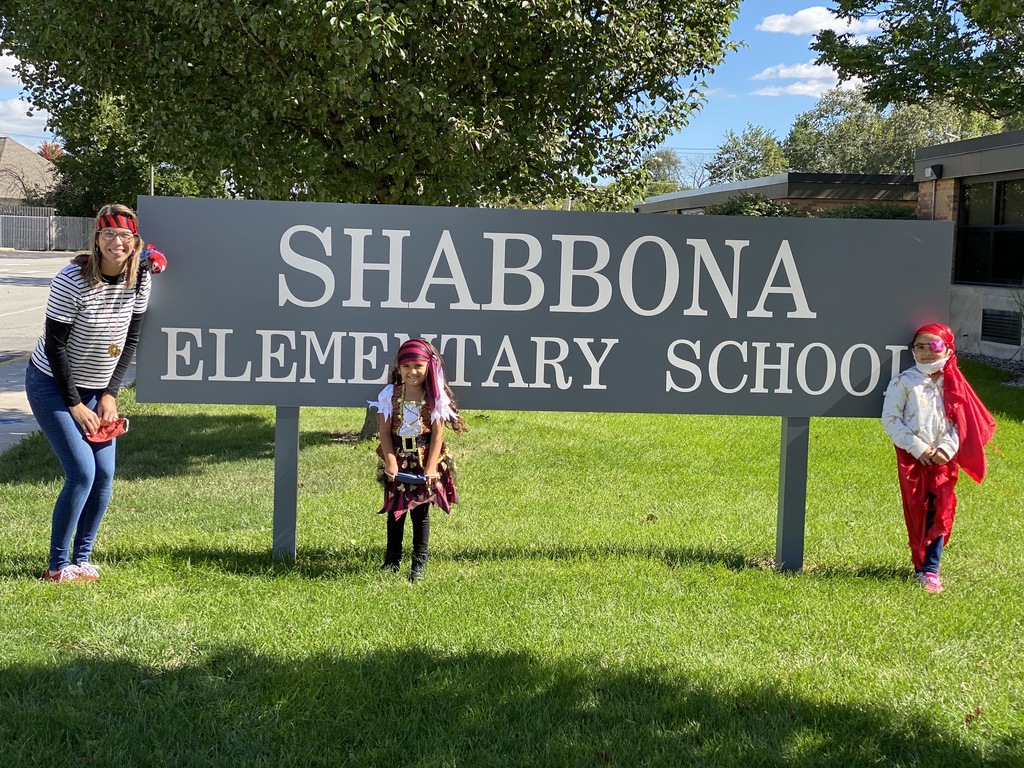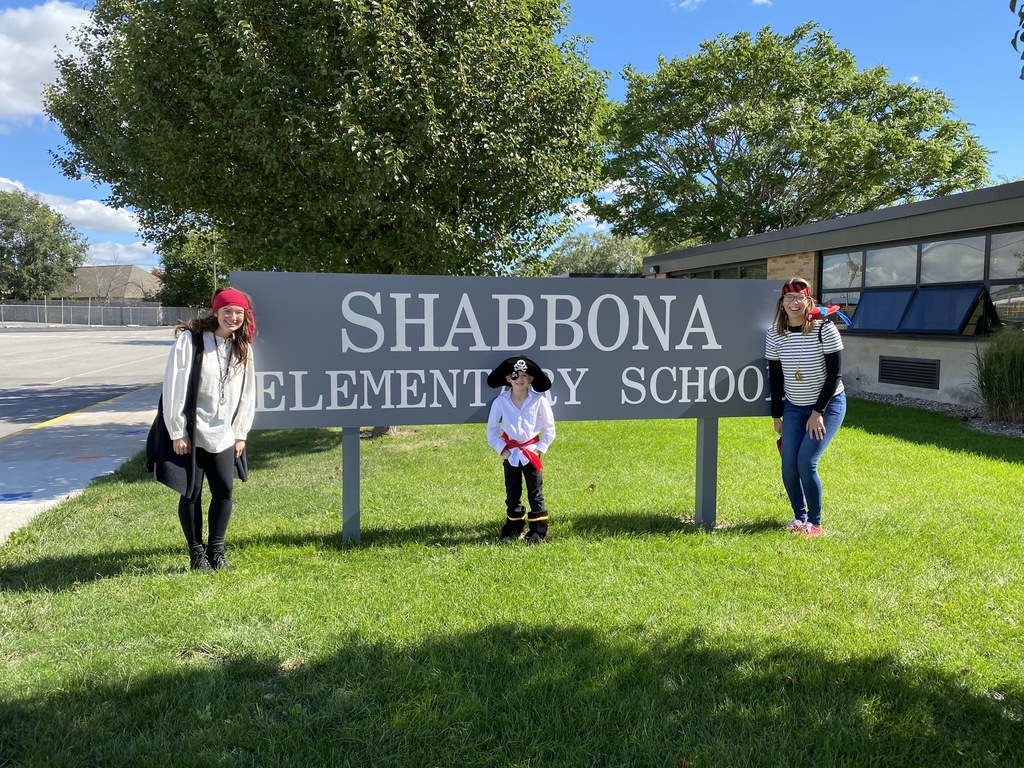 Shabbona Picture Day is Thursday, September 17th for all in person learning students. Forms are going home this week with your student. Please be sure they are returned on or before picture day. Even if you do not order pictures, your child will still have their picture taken for the yearbook. Remote Learning Students: Picture day is Friday, October 2nd at Image Group in Bourbonnais from 3:00 pm to 6:00 pm. Please call Image Group at 815-932-1230 to set up an appointment.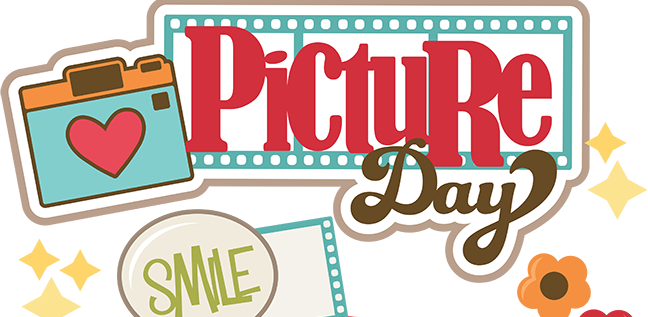 Shabbona's Staff really misses their students.


Shabbona teachers are making the best of this situation. Logged in while Mrs. Thompson was teaching a math lesson via Zoom. #InThisTogether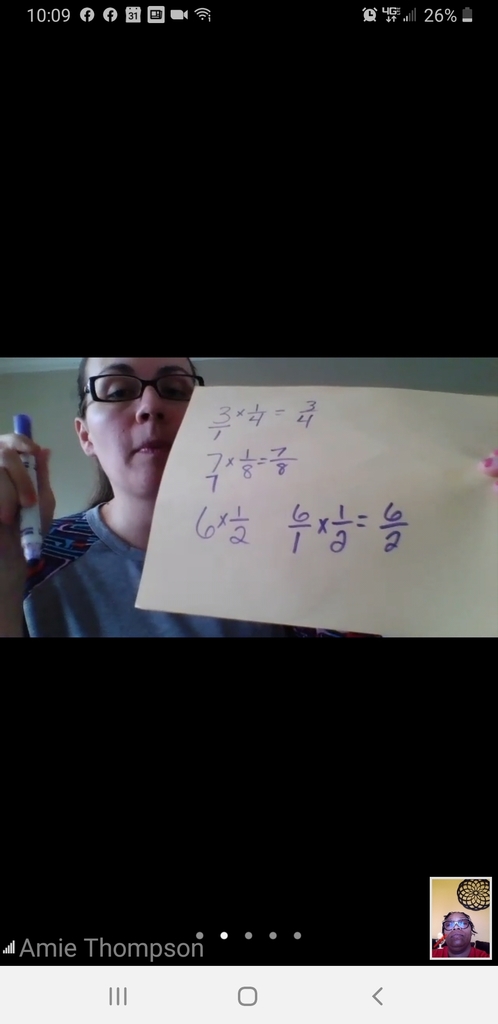 Baby shark wants to give you a gift....he won't bite! Or does he?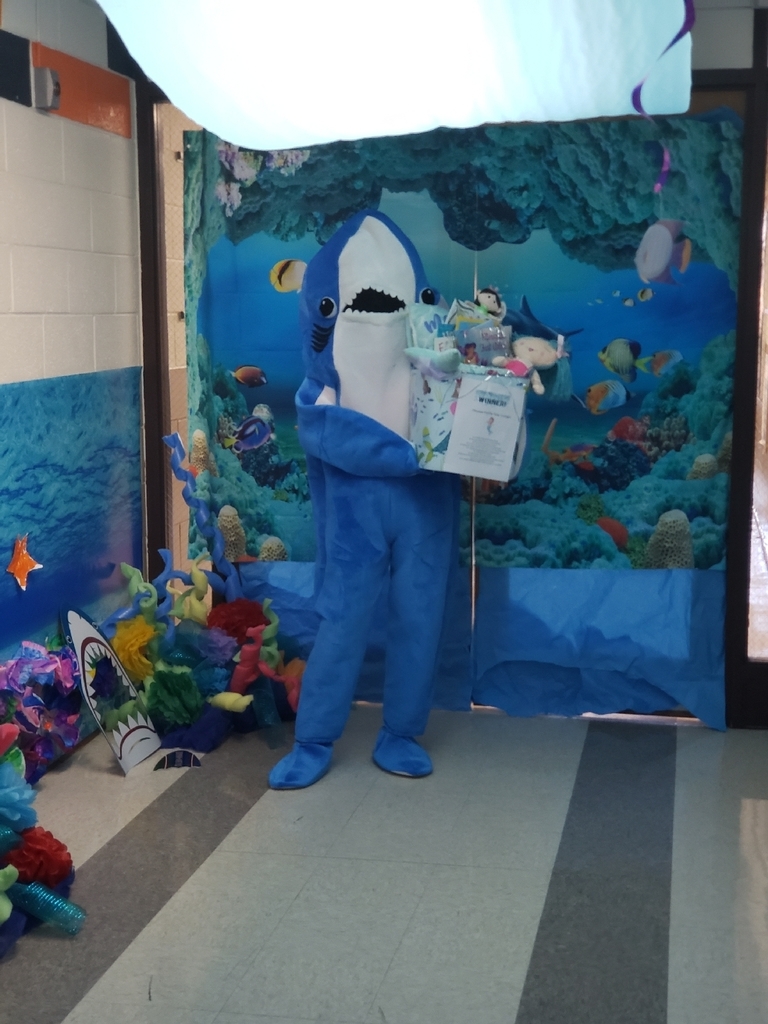 "It's Sealife Selfie Time" Come out and take a selfie at Shabbona's Family Reading Night. February 20th at 6pm. #DontBeLate!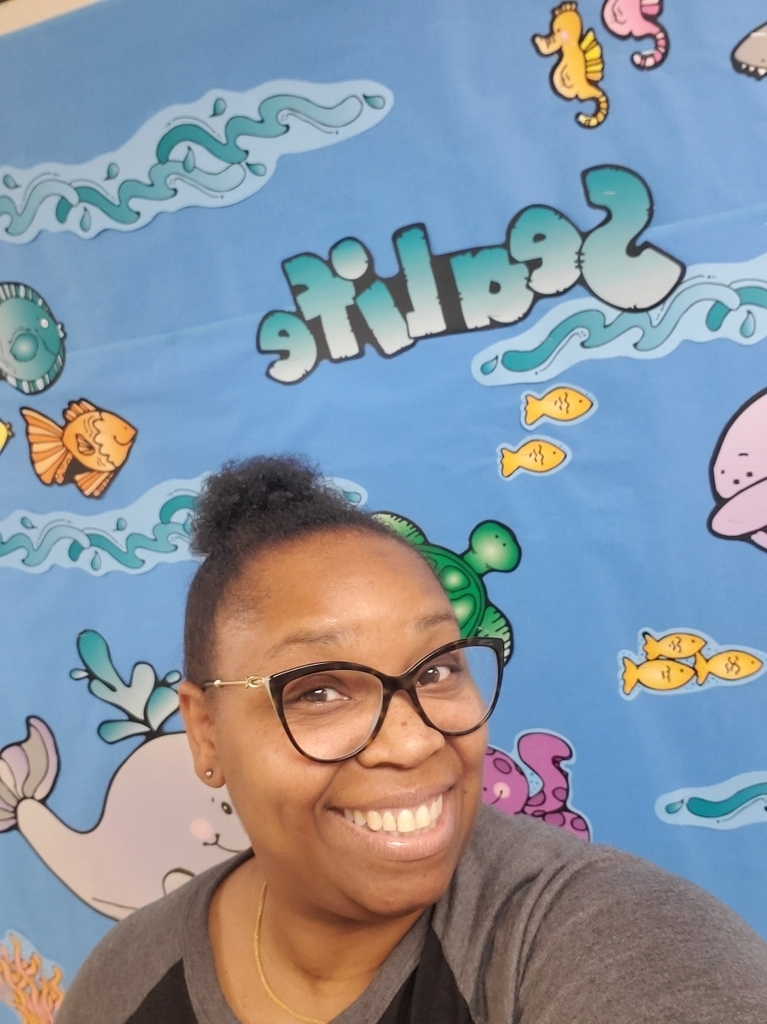 Something seems a little fishy!!! Join Shabbona Elementary School on February 20th at 6pm for our annual Family Reading Night.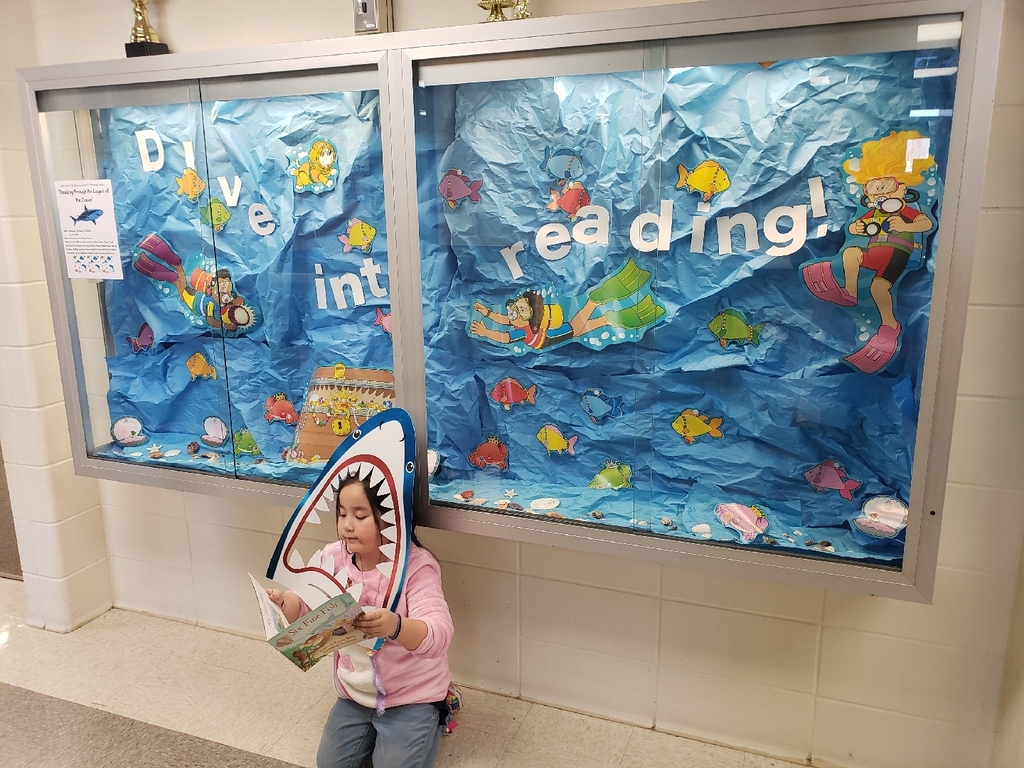 Join Shabbona Elementary and "dive into a great book"! We'd love to see you on February 20th at 6 pm for our annual reading night.