Liberty Robotics Schedule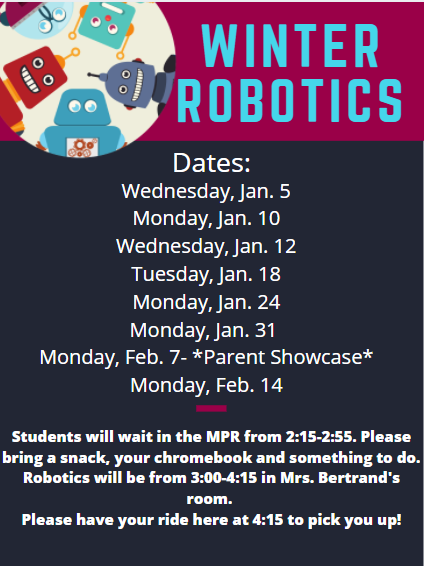 Such an amazing food drive! Students worked really hard helping our community! Mr. Rob dressed like a tiger, Mr. Burton had to hold a snake and Mr. Pignatiello and Mrs. Maciejewski had to sing a duet! Liberty donated 3,555 food items! Have a great winter break and we will see you January 3rd!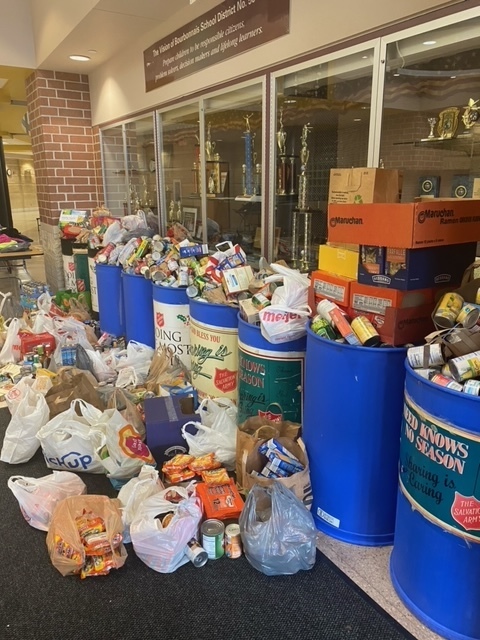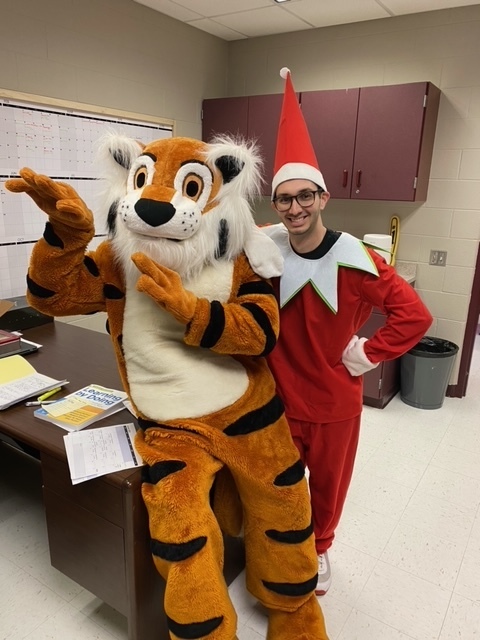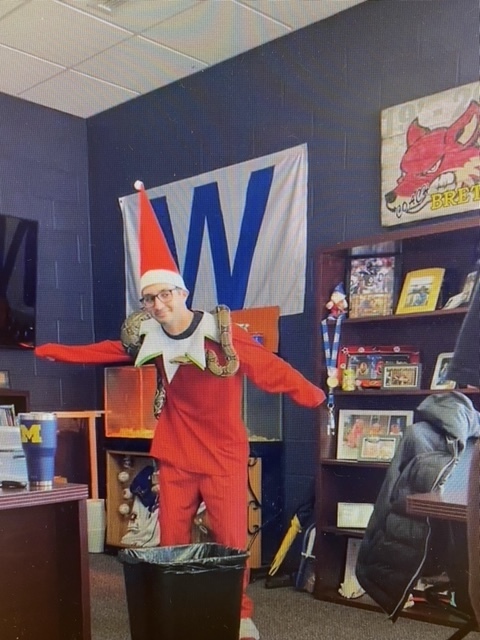 The Liberty music department has been rocking it over the last couple of weeks. Clarinet players from Liberty and BUGC performed for the Village of Bourbonnais inaugural tree lighting event. They brought Holiday cheer as Bourbonnais community members enjoyed this brand new experience! We also had our winter Band, Orchestra and Choir performances. These musically talented Tigers did an amazing job performing for the first time in well over a year.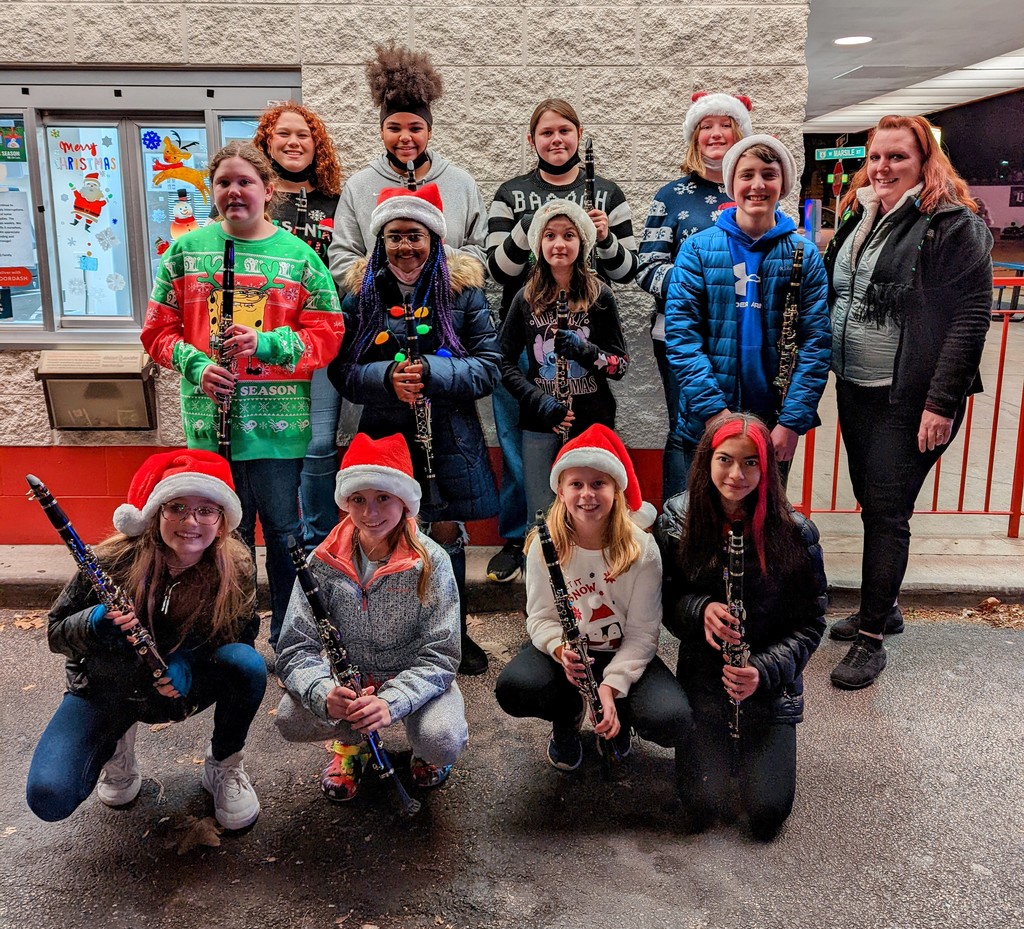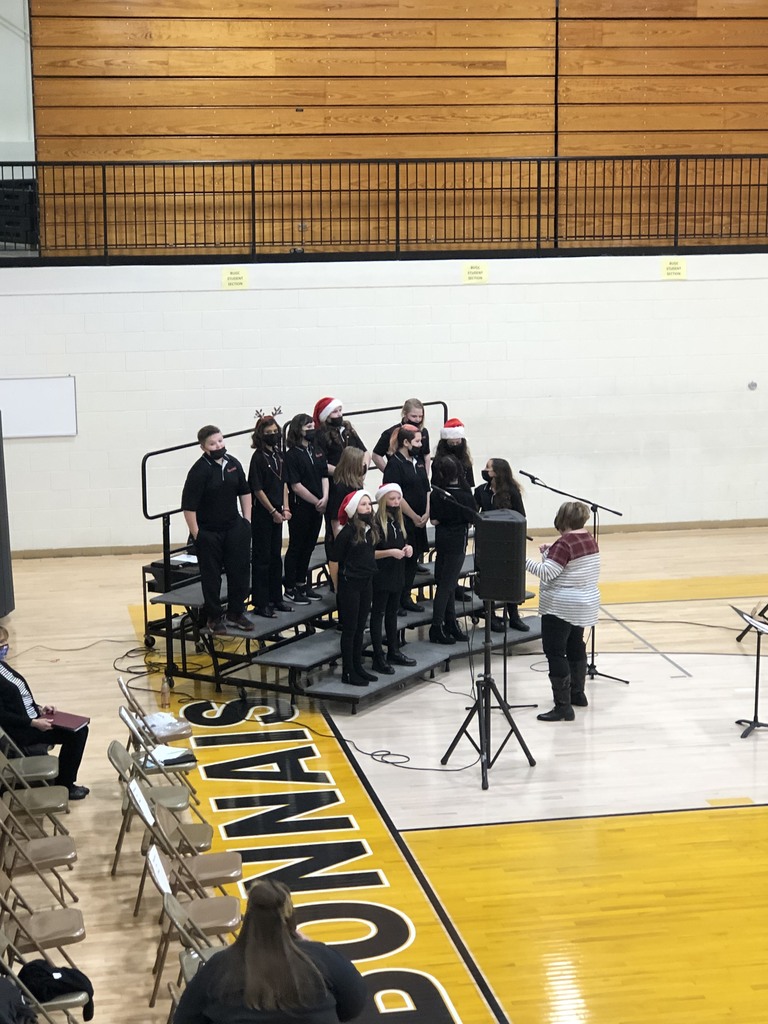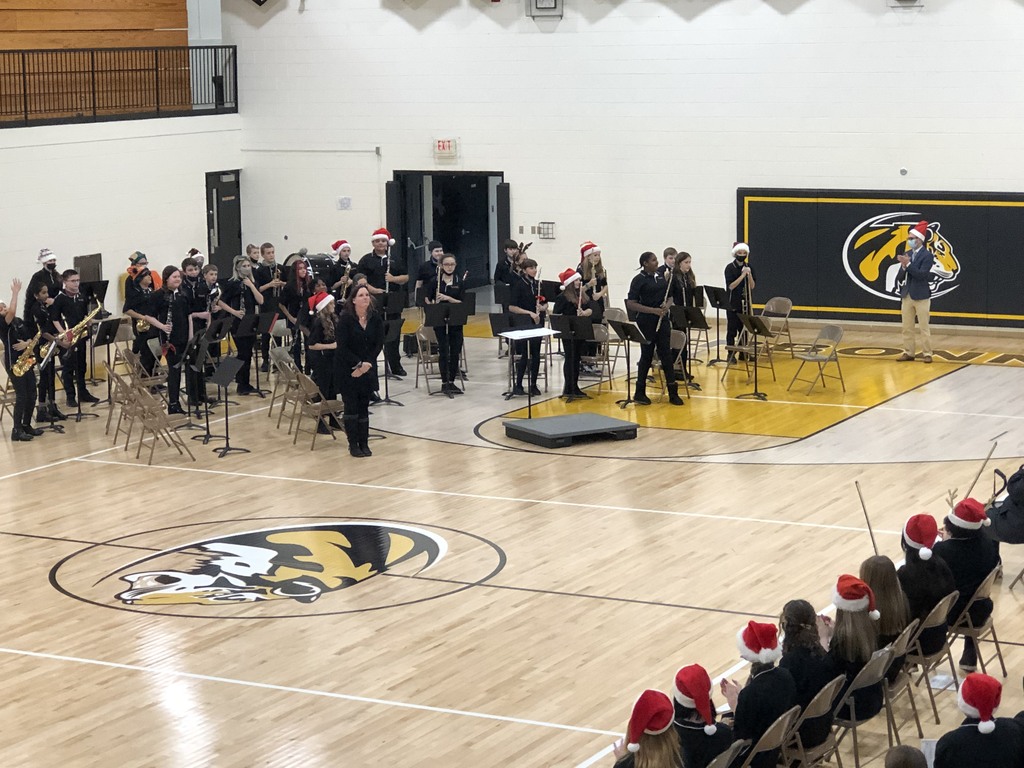 Congrats to Payton for receiving the MVP Office Referral. Payton is always going above and beyond in the classroom. She continually gives her best and looks for ways to help her peers. Keep up the great work!
Congrats to Addie Lindsay for receiving our MVP office referral. Addie took it upon herself to organize her classmates in signing a get well card for one of her peers. We love your thoughtfulness Addie!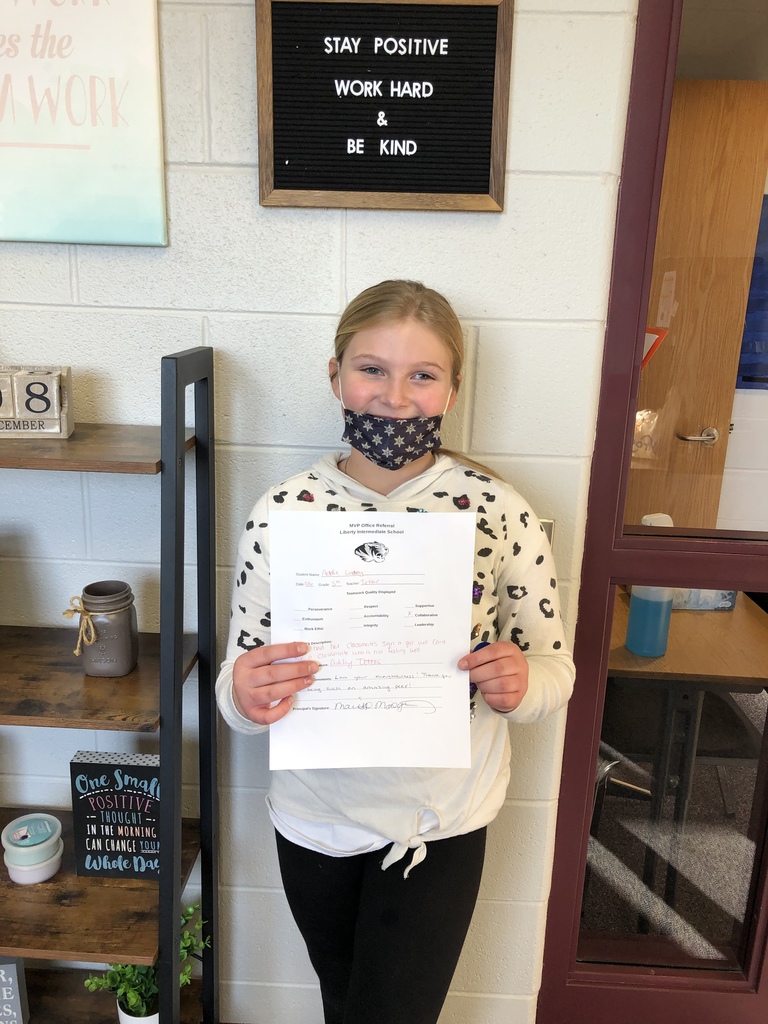 Good morning! This is a Liberty Intermediate Announcement. Liberty is currently doing a food drive!!! Items may be donated before the end of next week!! There are some fun things happening on our way to our final goal of 3,500 items. If our main goal is reached, Mr. Pignatiello and Mrs. Maciejewski will be singing a duet!!! Kids, you don't want to miss that! Next week is also five days of holiday spirit week. There will be a posting on the webpage and Liberty Facebook page for what to do each day. Thanks so much!

Tomorrow, Thursday, November 11th in observance of Veterans Day we will have no school. School will be back in session Friday, November 12th. Have a wonderful night!

Congratualtions to one of our very own Liberty Tigers, Alayna on winning the PTA Ride to School on the Fire Truck. Tomorrow, she will be dropped off in the morning and greeted by her class. Stay tuned for pics tomorrow.

Liberty students have been practicing their public speaking skills by presenting book talks during library time. Book talks are a great way for students to introduce their classmates to all different types of books.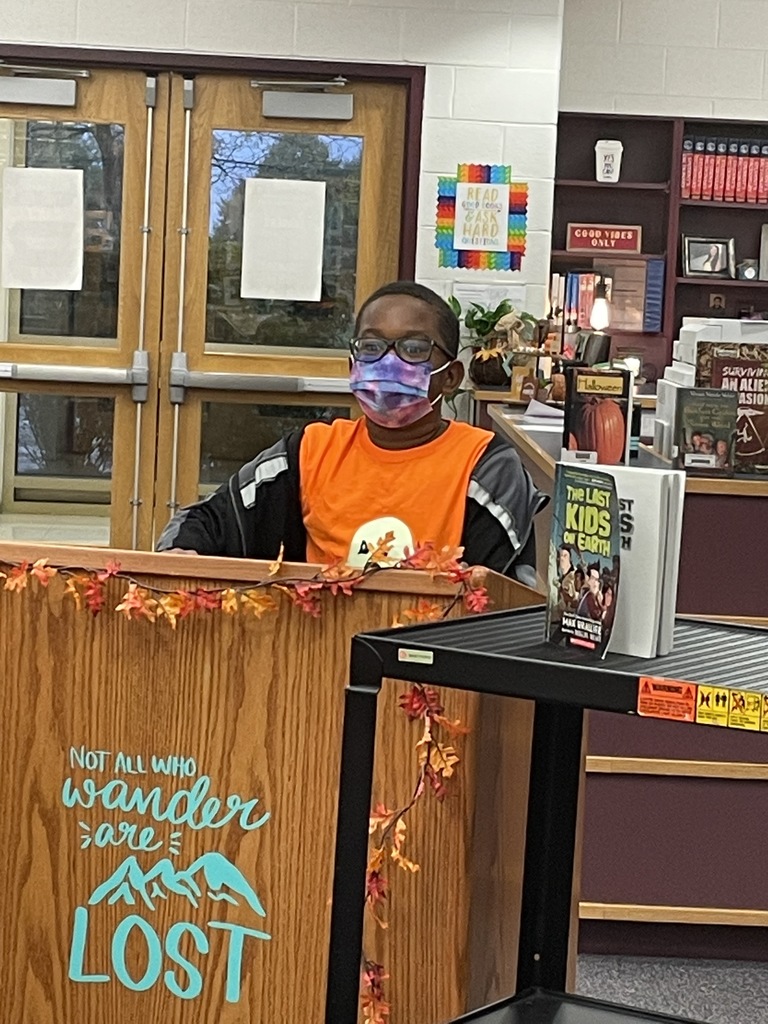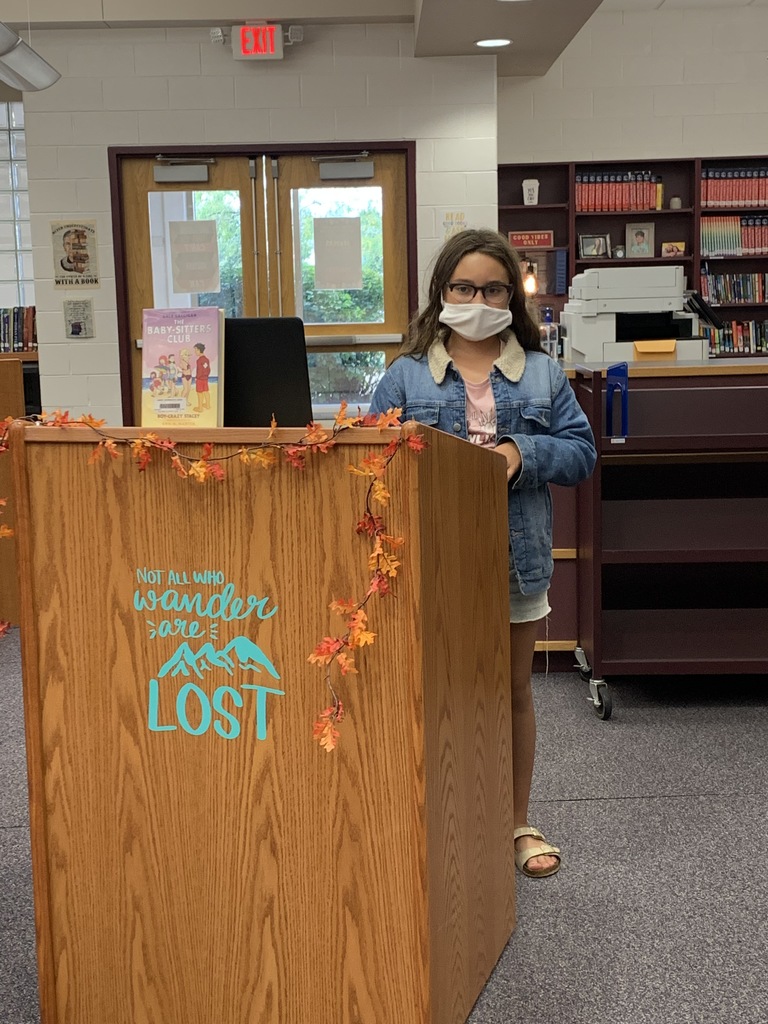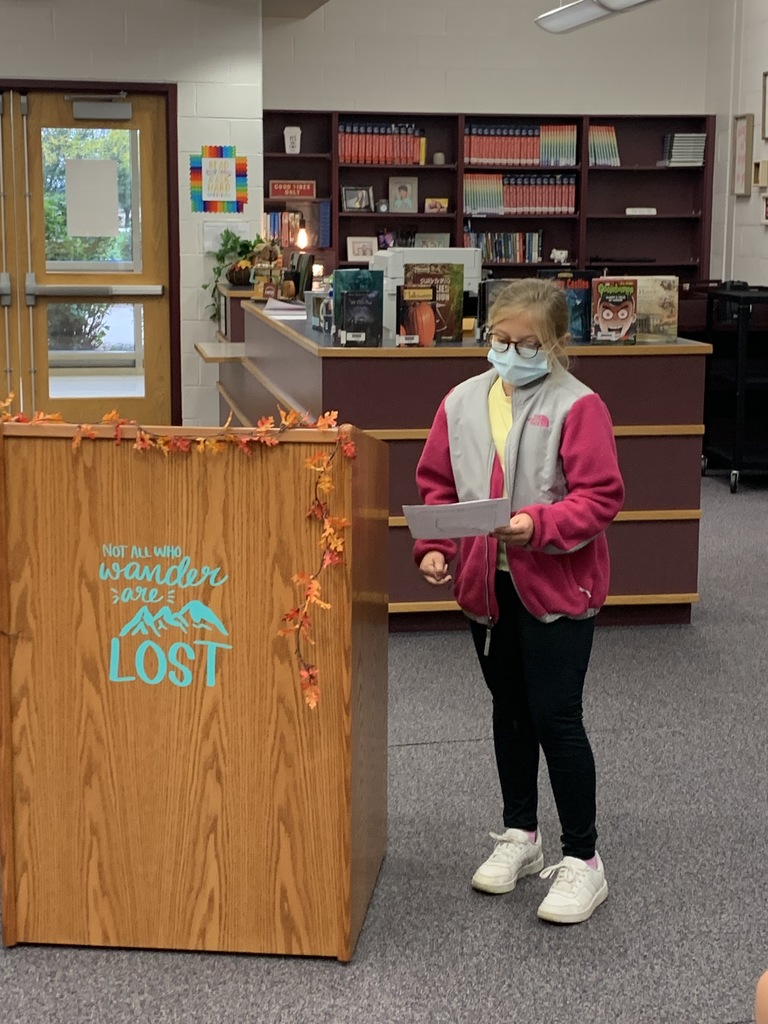 Wrestling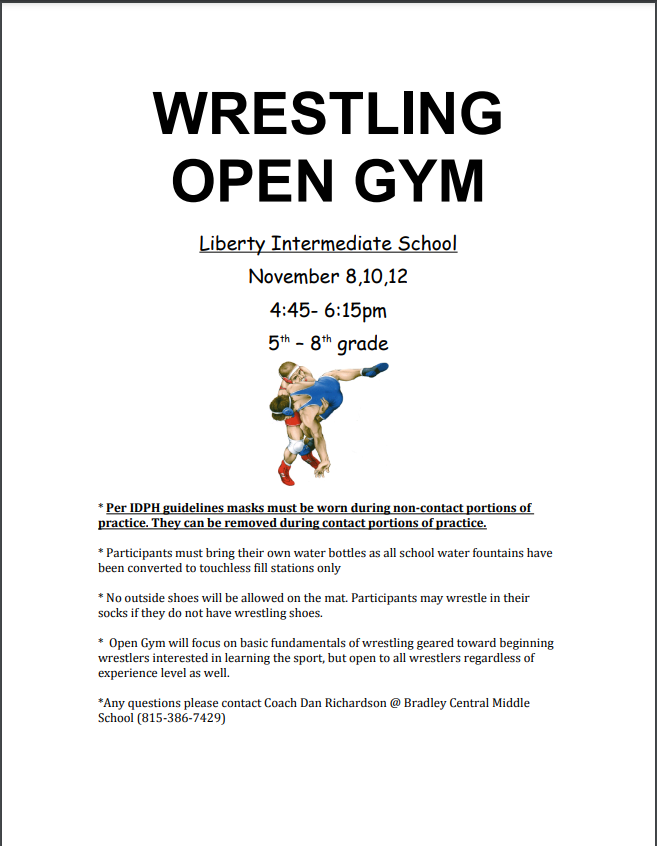 Attention Liberty Parents/Guardians: On Wednesday, October 27th, Liberty staff and students will participate in ALICE Training. This training will be led by Officer Garcia, our SRO, and building administration. The training will take place in the morning from approximately 7:45-10:15. ALICE Training prepares our students and staff in the event that there is ever an armed intruder or an active threat within our building. The structure of the training focuses on learning and implementing the ALICE practices and scenario-based responses. Time is provided for the students and educators to discuss appropriate responses to potentially hazardous situations. ALICE Training is conducted in compliance with the Illinois state drill requirements.

This is coming up...a week from today! It's a great event and would love to see a lot of families there- BESD Music Department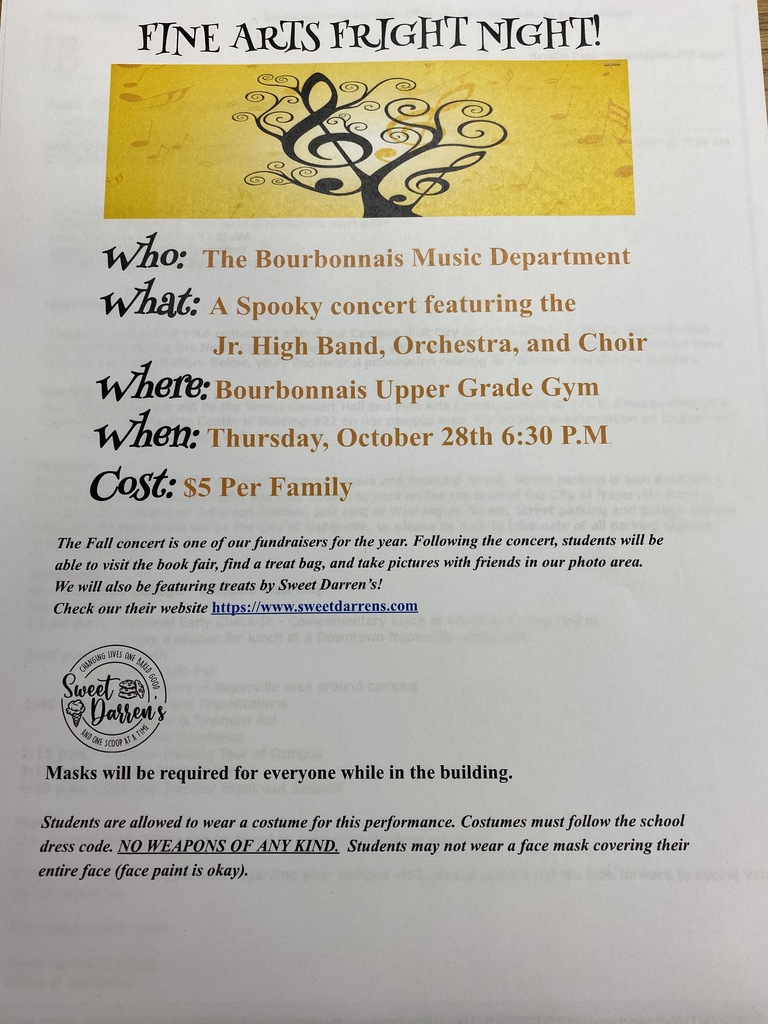 Good Morning! This is a friendly reminder that tomorrow Friday, October 22nd is a schedule B day. Students dismiss at 12:30pm for Liberty, 1:10pm for Shabbona/BUGC and 1:45pm for LeV/Shepard. Have a great day!

If you eat at the Bourbonnais Panera from 4-8pm this coming Monday, October 25, Panera will donate 20% of your purchase back to our Band, Orchestra, and Choir. You just have to show them the attached flyer. We would appreciate your support!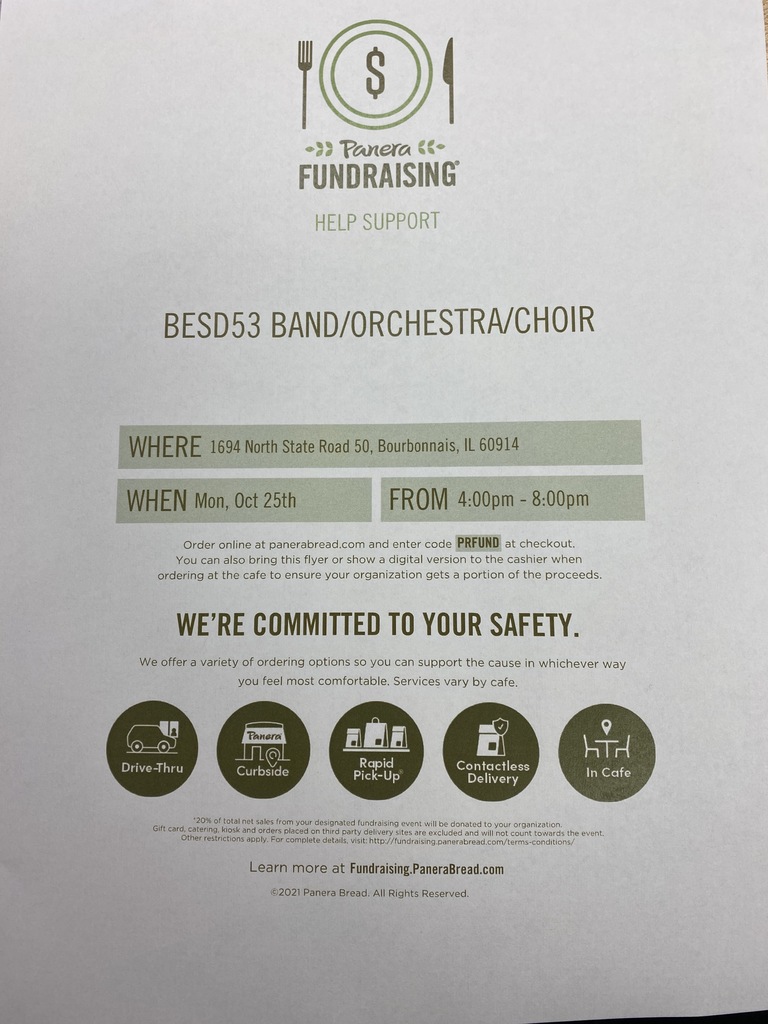 Hello Liberty Parents! This is Ashley Wilson-Bell (Social Worker) calling from Liberty Intermediate School. Students are getting ready for Red Ribbon Week 2021 – this year's theme is: Drug Free Looks Like Me. At school, students will engage in activities that promote a drug free and healthy lifestyle. Please partner with us and discuss this message at home, at the dinner table, at family outings, and with friends and extended family. Ask your child to show you the flyer he/she received from school about Red Ribbon Week . Want a fun way to start or continue the conversation about drugs with your children AND have a chance to win an iPad? National Family Partnership is sponsoring a photo contest. This contest is free, simple and you could win an iPad and $1,000 for our school!! Log onto
www.redribbon.org
and find out more! Thank you and have a wonderful night!

Good morning! Just a reminder that today is a schedule A early dismissal day. Liberty students are dismissed at 10:30am. -Shabbona/BUGC 11:10am -LeVasseur/Shepard 11:45am Have a great day!

Reminder to All BESD 53 families: There is no school for students on Friday (10/8/21) and Monday (10/11/21). Enjoy the long weekend! Next Wednesday (10/13/21) is a Schedule A early dismissal which means student attendance is for 3 hrs. Also, Friday October 22nd is the end of the first quarter and a Schedule B early dismissal. Student attendance is for 5 hrs on Schedule B early dismissal days.

Liberty Tiger Apparel Update: There has been multiple delays from the manufacturer to get products out to BSN. They are doing their best to fulfill orders and get them printed, organized and distributed as quickly as possible. They have recieved shipments of some items, but not all. As soon as we receive the orders at Liberty, we will get them to those that placed the initial order. Thank you for your patience! The PTA is offering apparel for anyone that missed the initial order. Please use the link below to place an order.
HTTPS://LIBERTY2021SW.ITEMORDER.COM

Liberty- These two were caught being awesome and showing their ROAR. Congratulations for receiving MVP Office Referrals this week, Tessa and Jayson!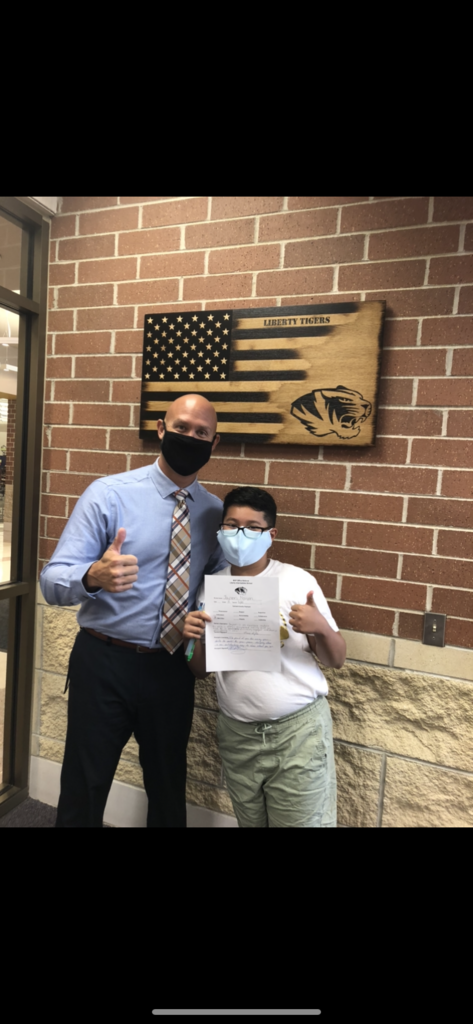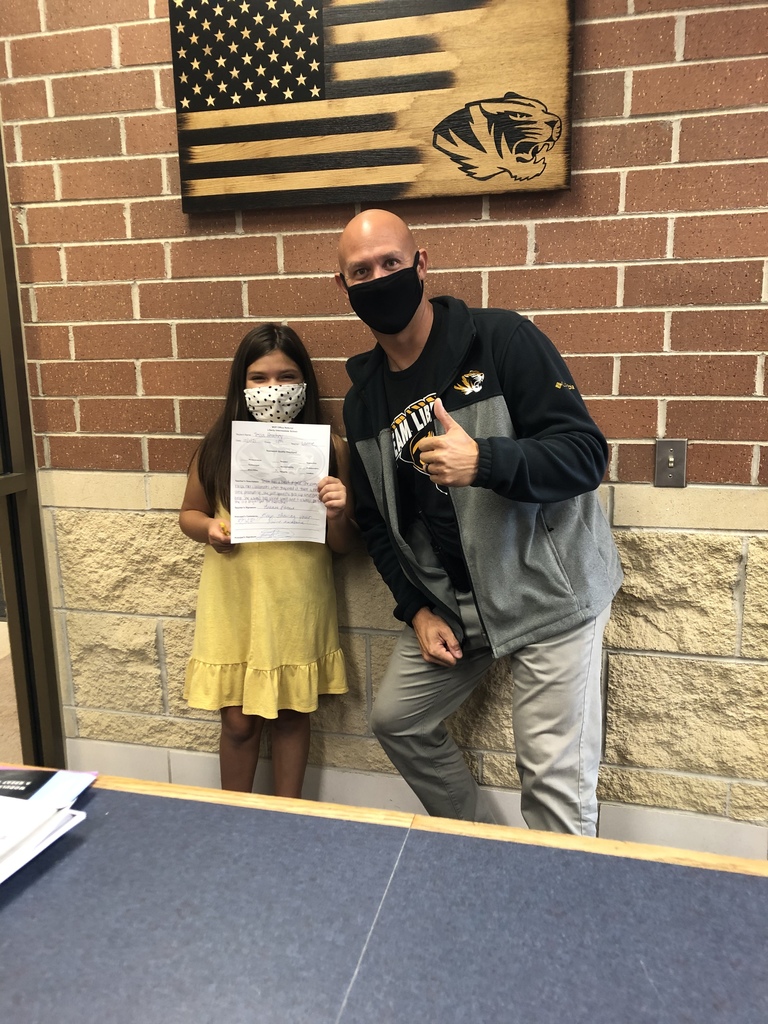 Liberty Intermediate Technology - Mrs. Bertrand's Technology class did a Digital Breakout and STEM challenge. It's a really engaging way to get students actively involved in learning. It gets them up and moving and collaborating with their peers.