Enrollment and Registration Information for 2021-2022.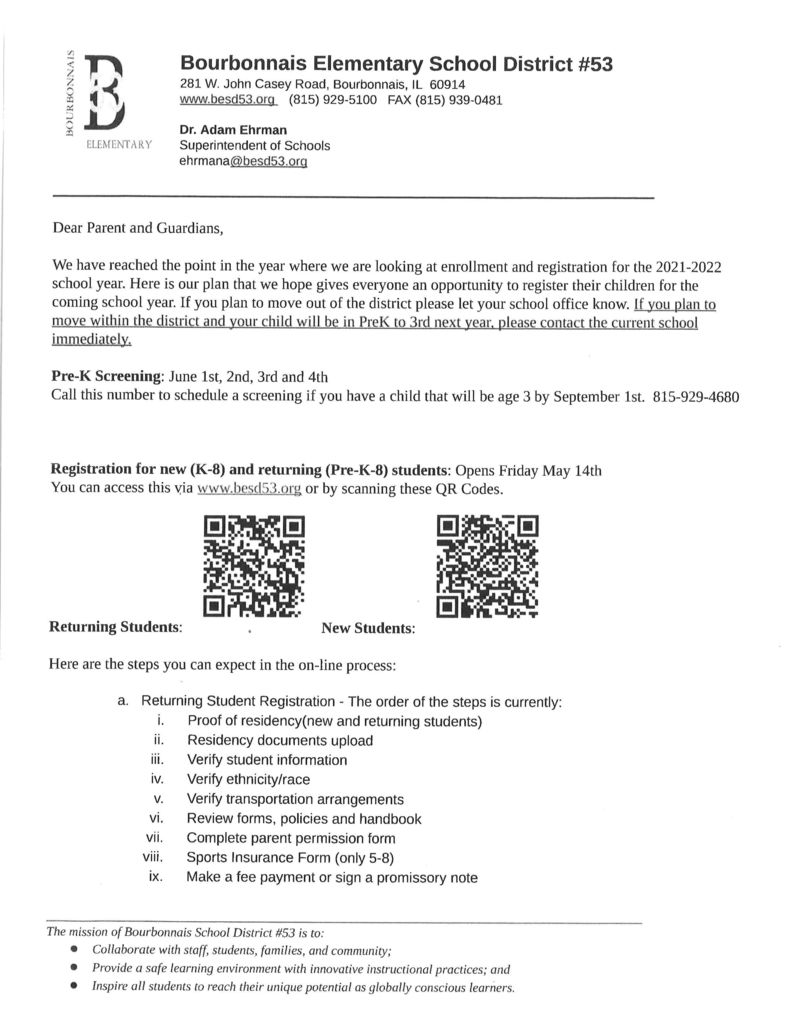 Riverside Orthopedic and Spine Center will provide FREE sports physicals and Pfizer COVID-19 vaccines for students on June 12th from 9 a.m. to 1 p.m. Pre-registration is required. Individuals 17 years old or younger will need a legal guardian present. Schedule your appointment through your myRiverside MyChart online or by downloading the app. Learn more at riversidehealthcare.org/sportsphysical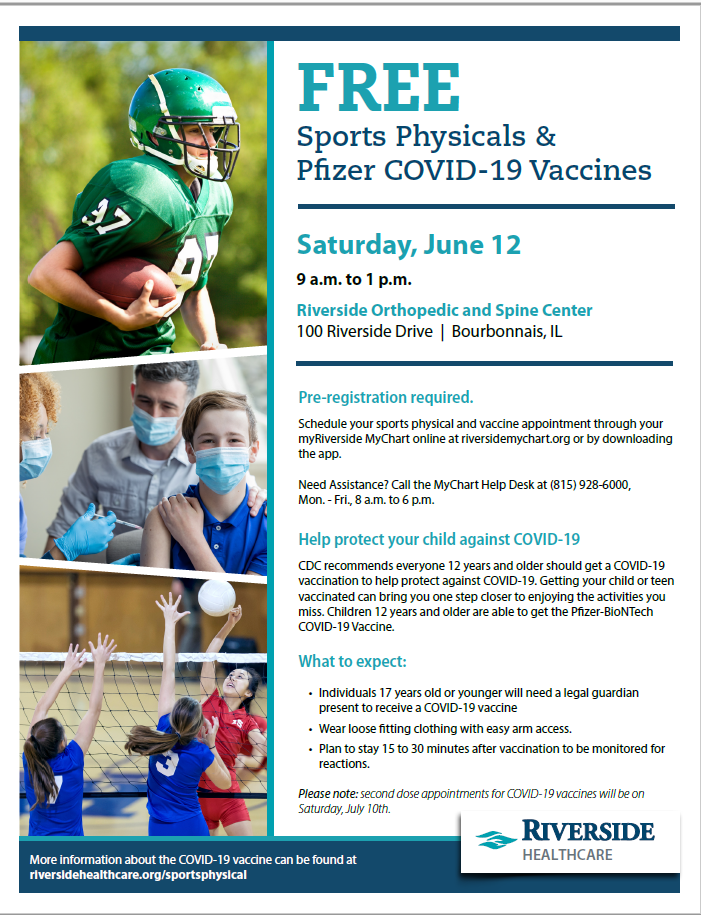 Hello! Clove has some exciting movie events coming up for the month of June for adults and students! Please share with any students, parents, or staff who may be interested. Clove's Controversial Cinema (adults) This summer we will be discussing the Netflix original series, You, throughout the months of June, July and August. Our June discussion will cover episodes 1-3 and take place on Zoom at 6pm on Monday, June 28th. If you are interested, please watch the episodes before the discussion and email
susan@clovealliance.org
for the Zoom link. Monthly Movie Review (students) Both high school and jr. high students are welcome to join June's Movie Review. We will be discussing the Netflix original movie, The Half of It. June's review will be at 5pm on Tuesday, June 29th. Students will need to watch the movie before the discussion and email
susan@clovealliance.org
to receive the Zoom link.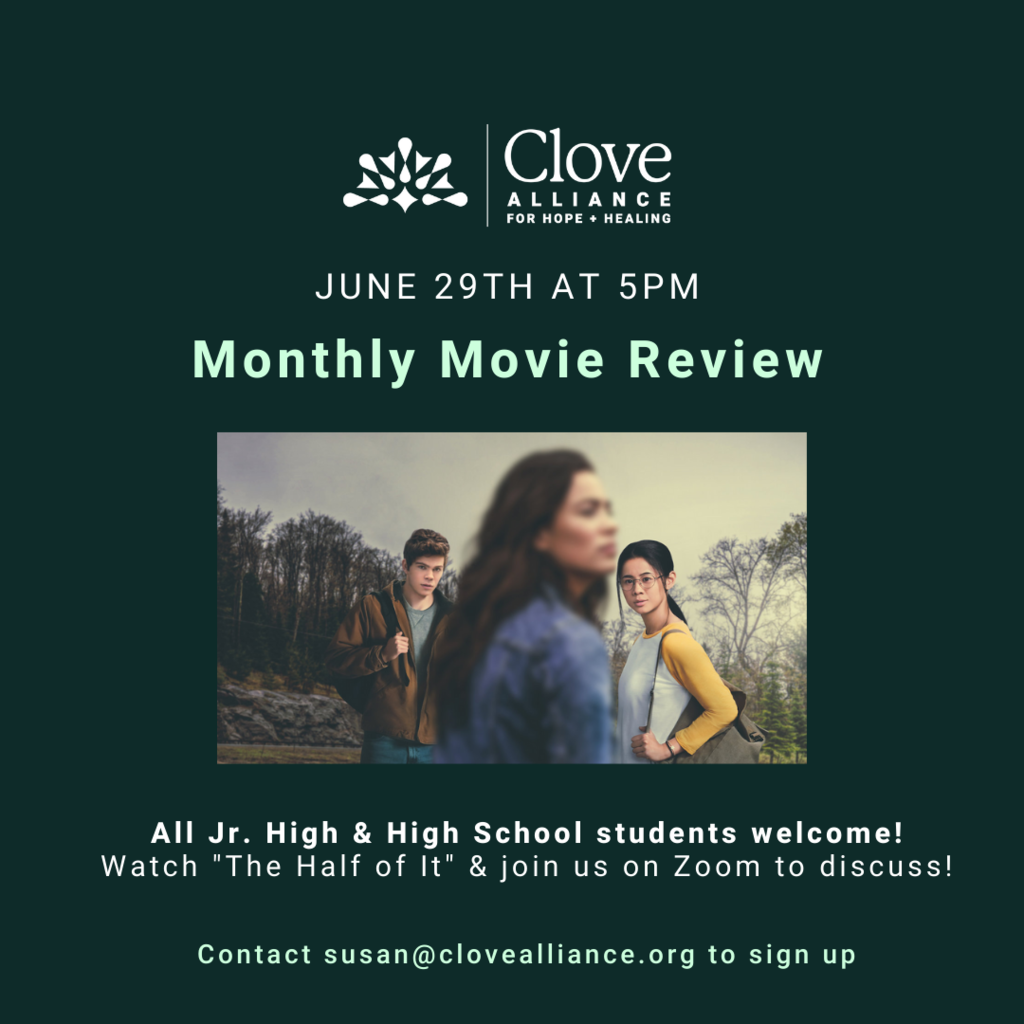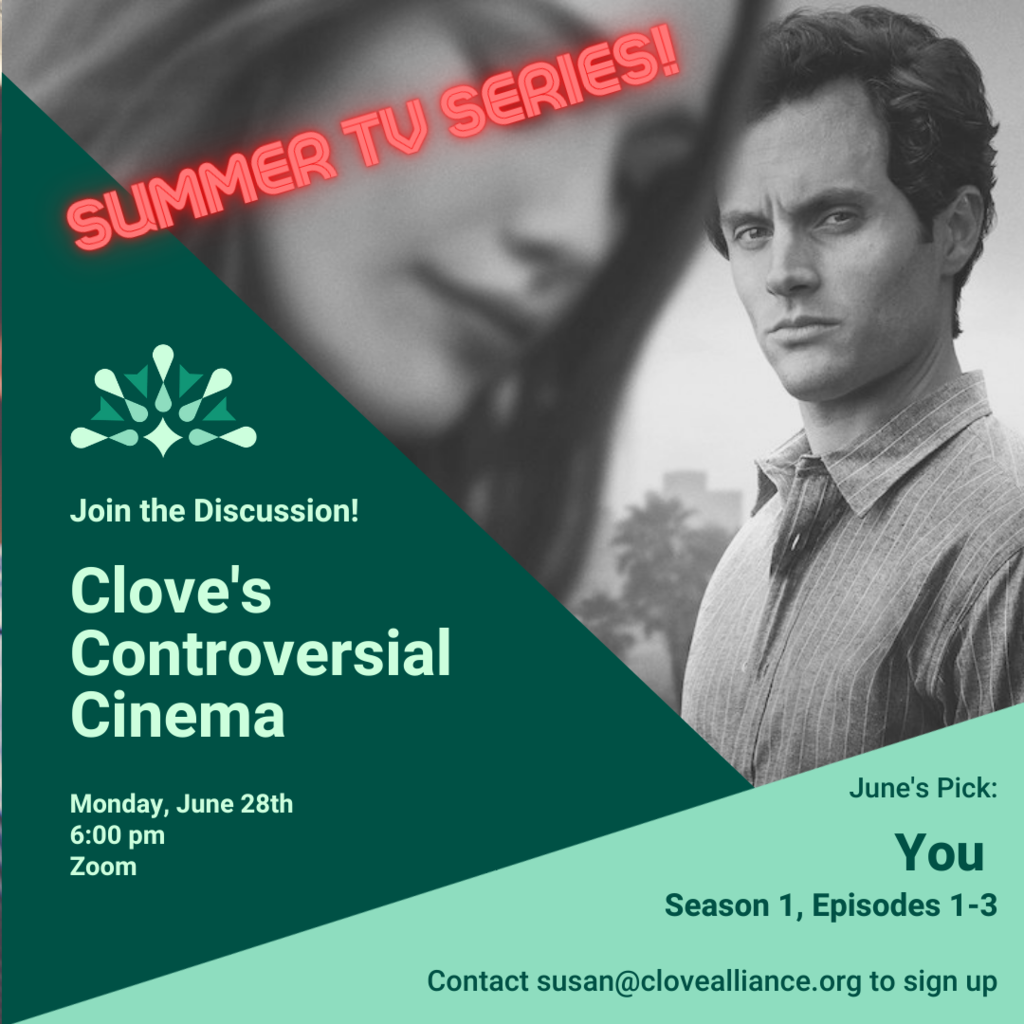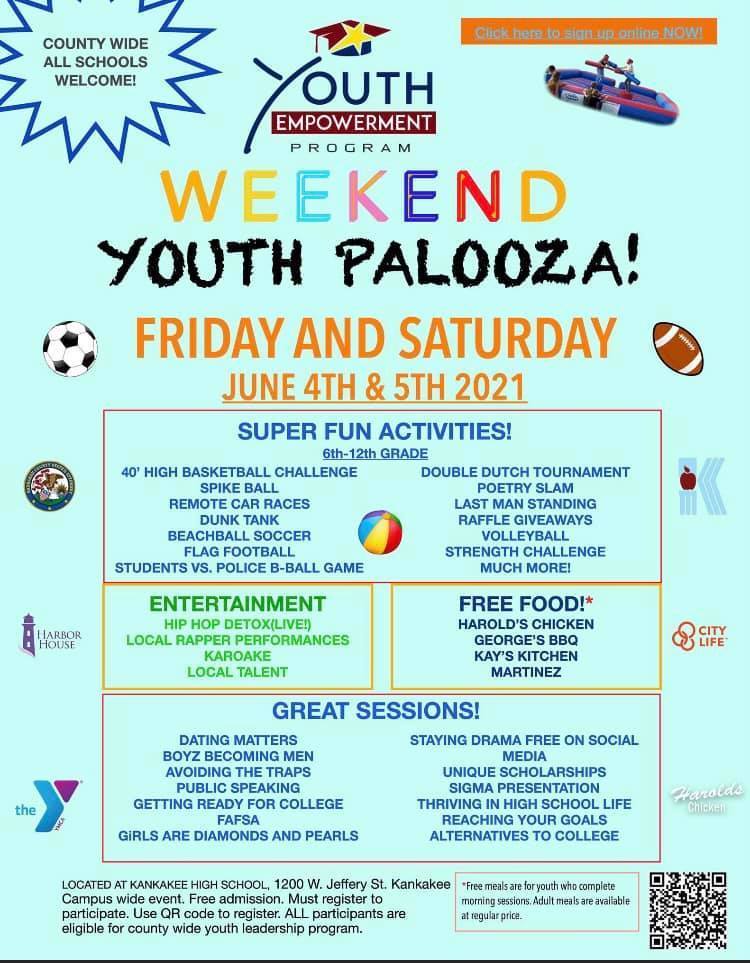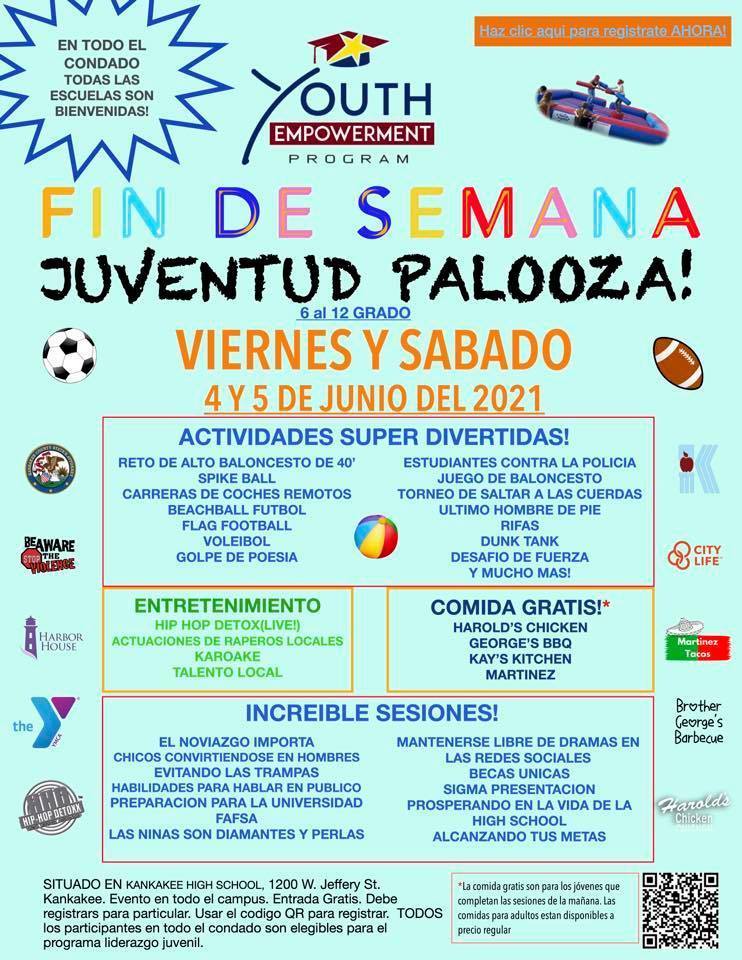 The Justice Academy Summer Program is OPEN to all 6-12 Grade Students in Kankakee County Monday thru Friday, 12pm-4pm, FREE to attend. OPEN ENROLLMENT IS NOW ONGOING at
www.k3sao.com/afterschool
In addition to academic enrichment, tutoring and mentoring opportunities, activities include professional basketball skills clinics brought to you by Billy Baptist; arts & media programming, podcasts & more with Zach Clark; learn the sport of boxing in partnership with Junior Advanced Boxing & Sports JABS; SEL classes with Melanie McCummiskey; theater instruction taught by Lai Jen Lozano; and learn the culinary arts, participate in organized sports with Que Hardrict Jr., attend college visits and receive resume, job placement and career guidance assistance. This program is funded by a grant from the Illinois State Board of Education and further staffed with volunteers from throughout our community. Hours will be adjusted when school resumes in the fall to accommodate the after-school hours. For more information call 815-802-7864 Sign Up Now at:
www.k3sao.com/afterschool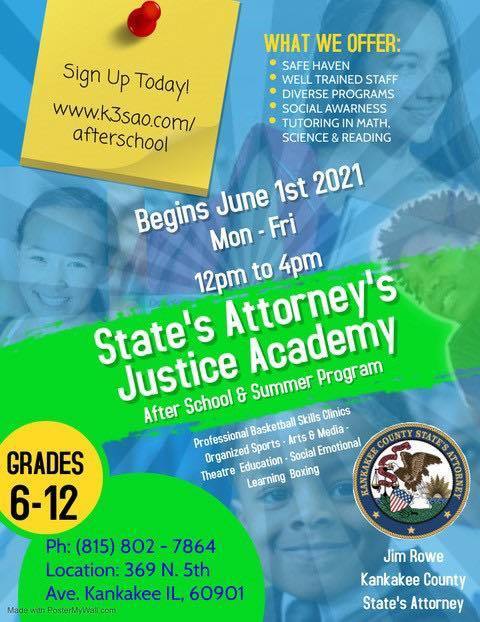 Registration for Returning/New Students: Please remember when uploading your residency documents for Cat. 1, upload most recent proof of payment along with the documentation. Thank you for your help in this matter.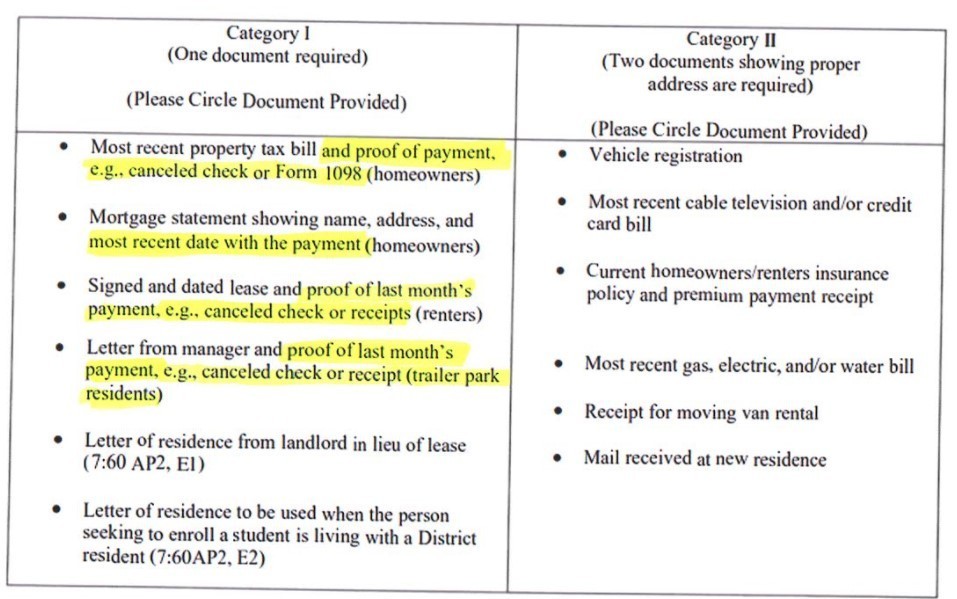 AMITA Health St. Mary's Rx Mobile Food Pantry AMITA Health St. Marys Hospital has teamed up with Northern Illinois Food Bank to host a Mobile Food Pantry on Tuesday Jun 01, 2021 @ 3:00 PM - 5:00 PM Distribution will be held at St. Rose Church Parking Lot on Merchant St. just south of the hospital's main entrance.. Rx Mobile Pantries provide FREE produce, milk, eggs and meat. Participation Requirement: Open to Kankakee area community members!

BUGC Lunch Menu 5/31-6/4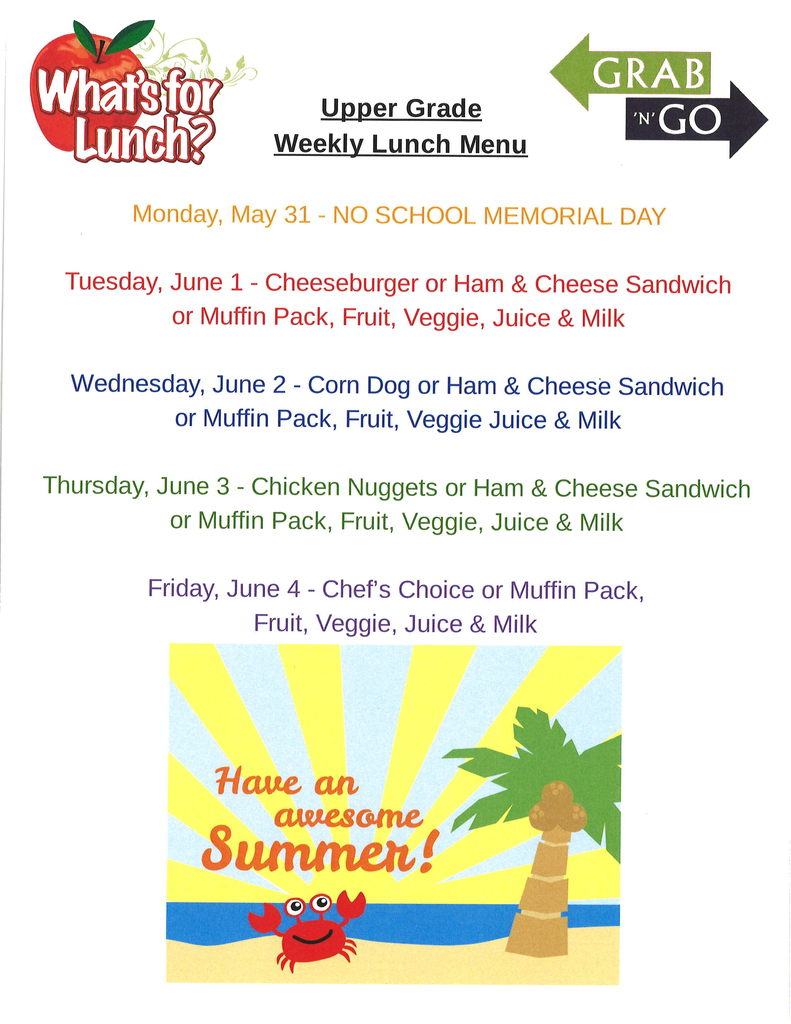 BUGC CHEERLEADING: Competition Squad - 2, 5, 6, 7, 9, 11, 12, 13, 14, 15, 18, 20, 23, 24, 25, 27, 28, 29 Practices for this squad will start in July. You will cheer at basketball games as well as prepare for competition season. Basketball Season Squad - 1, 3, 4, 8, 10, 17, 19, 21, 22, 30 Practices for the basketball squad will start in October. Please check your email tomorrow for further details.

BUGC: There a few yearbooks still available! If interested please send in $35 cash or check.

BUGC REVISED Lunch Menu 5/24-5/28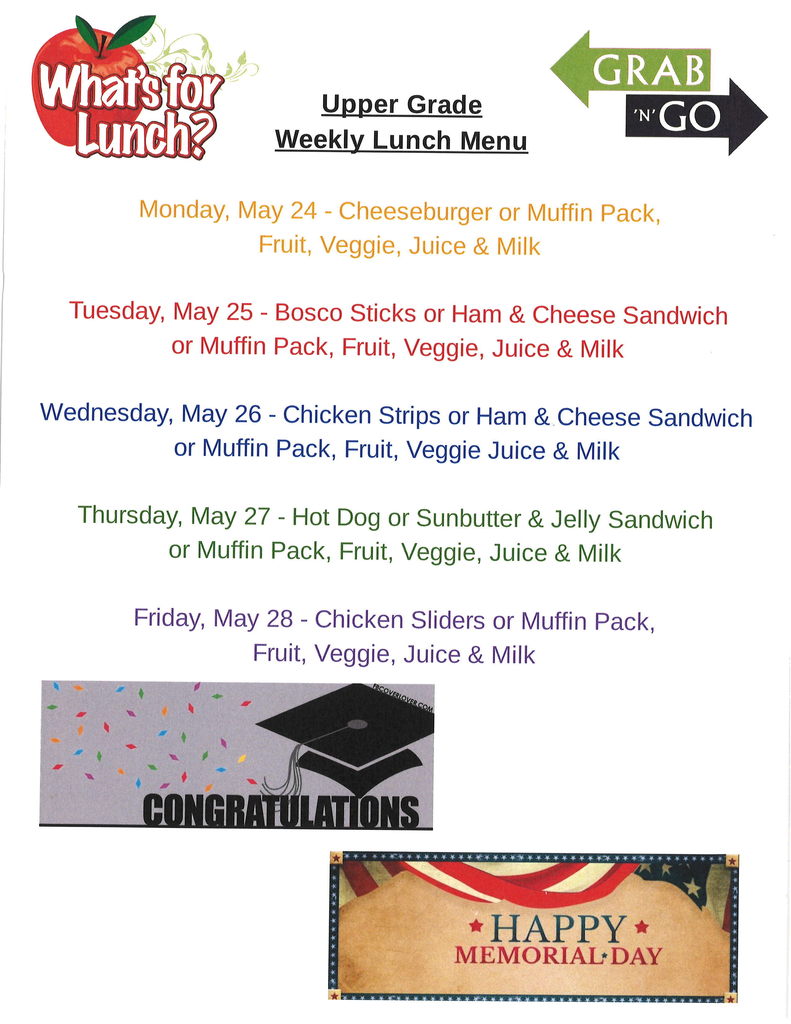 Weekend Youth Palooza June 4 & 5 at Kankakee High School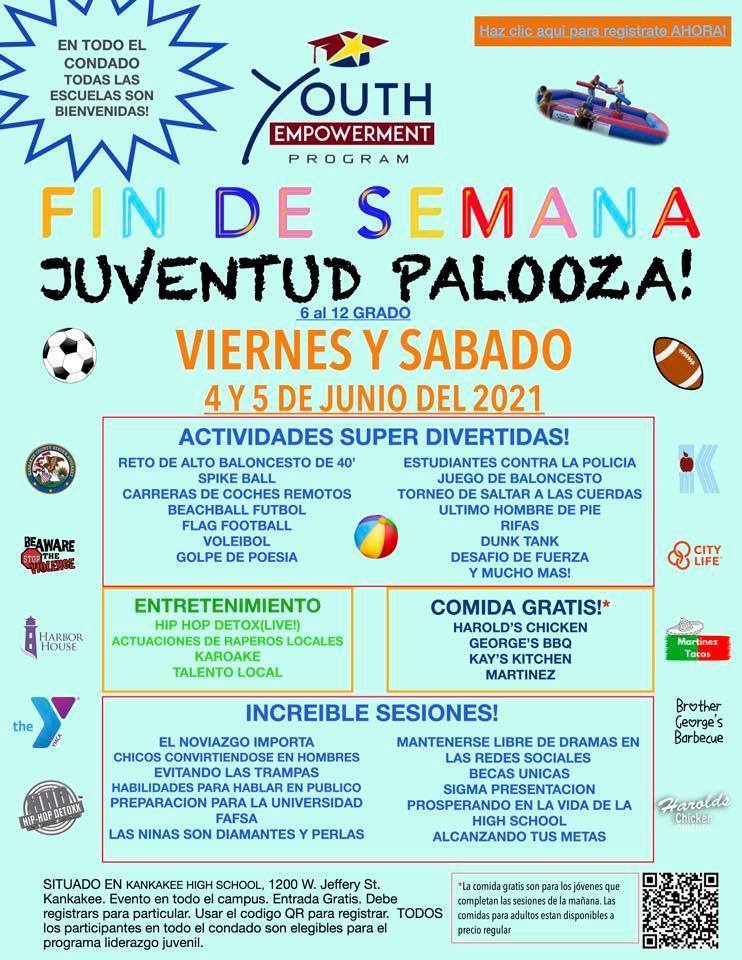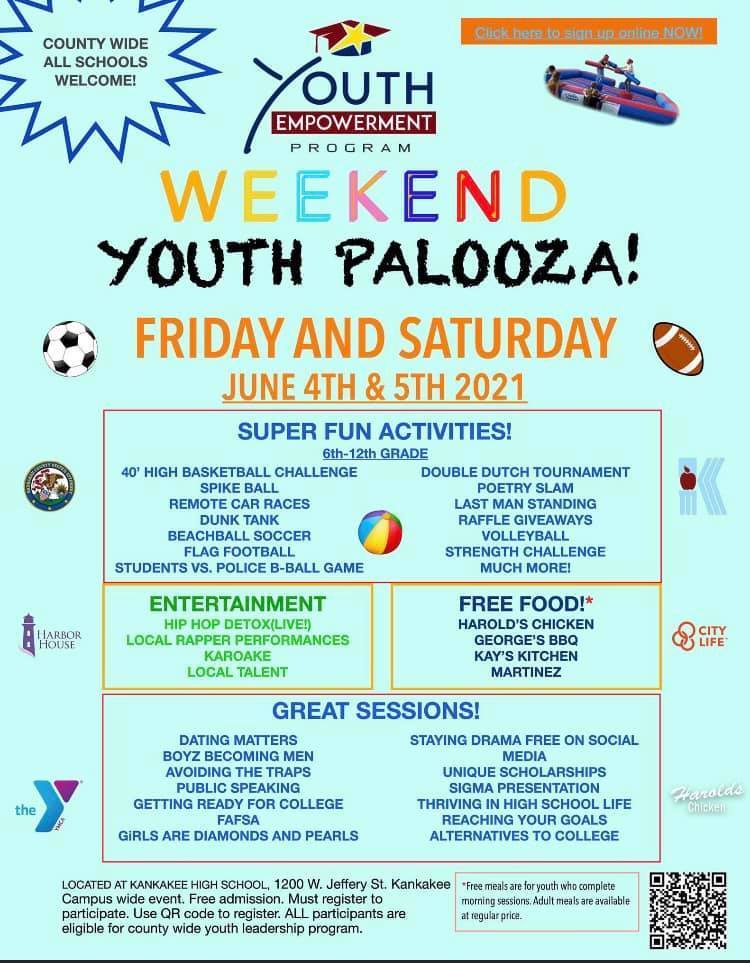 Catholic Charities Back to School Fair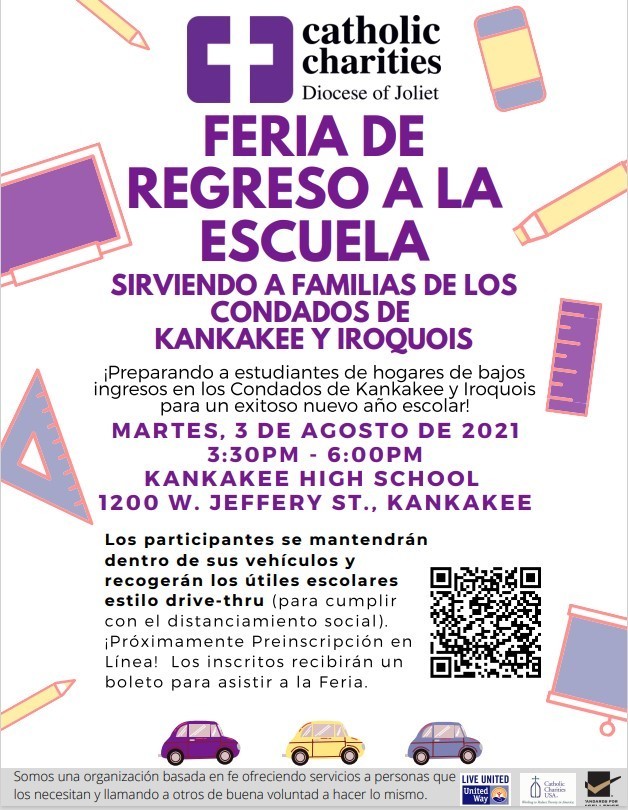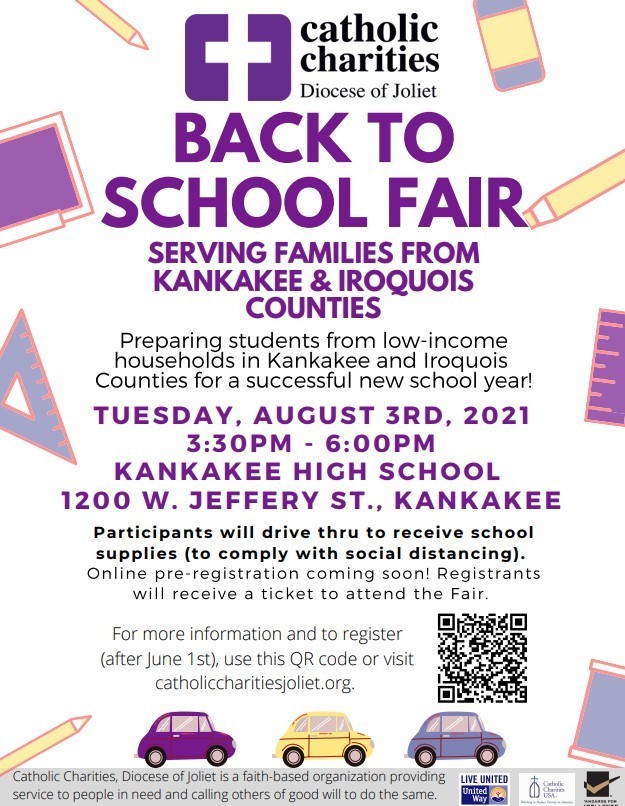 Below is informs about BUGC students turning in their chromebooks, chargers, chromebook bags and hotspots (if you have one). Thursday, May 20th for 8th grade in-person and fully remote students. This includes any hotspots that have been distributed from the district. Friday, May 28th for 7th grade in-person and fully remote students. This includes any hotspots that have been distributed from the district.

BUGC Students Yearbooks will be distributed on Thursday. If you have not purchased one and you would like to, please bring $35 to Mrs. Mountain in room 106. The extra yearbooks will be sold on a first come first serve basis.

BUGC Lunch Menu 5/17-5/21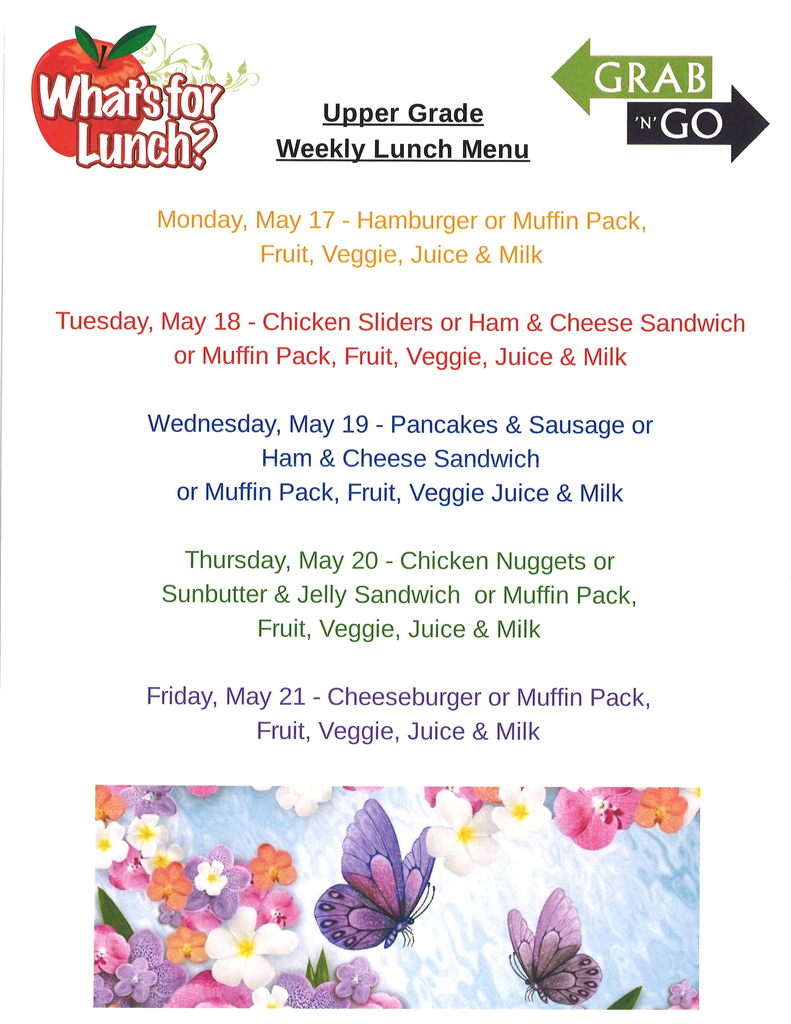 BUGC Keeping You Informed
BUGC-Through the course of a difficult school year, where making connections has been as important as ever, Mrs. Eastman's 8th grade class enjoyed writing to pen pal students in Georgia. Mrs. Eastman and Mr. Lanier even traded school spirit shirts to bring the kids together! Friday, they all got to spend time together in a Google Meet. Both classes had an amazing time.

BUGC Lunch Menu 5/10-5/14