Mrs. Bowen's 3rd grade class at LeVasseur had a Breakout Edu fun last week. Students solved riddles using math skills. Thank you to Mrs. Moulton for creating and organizing the breakout. The class had a blast and learned to work together as a team.

LeVasseur: The first round of medical compliance letters went out this week. If you receive one, please contact your doctor to make an appointment or have them fax needed info to 815-839-8074. If you have questions for Nurse Natalie, you can call her at 815-929-4585.

LeVasseur Summer Reading Program Assembly! Congratulations winners! Here are a few of the winners.

Note from Nurse Natalie: If you have a child in Kindergarten or a child that is new to the district, please send in their Illinois School Physical and all immunizations as soon as possible. You may send them in with your student and the teachers will make sure that I get them. Thank you for your cooperation! Happy a great week!

LeVasseur Parents: If your student was at LeVasseur last year and participated in the summer reading program, please have him/her bring in the summer reading sheet by tomorrow to receive credit.

Thank you parents for sending us your students yesterday! They had a great day and we did too!

Congratulations Sarah Matyskela for winning KASES Novice Special Educator of the Year! We are so proud of you! Thank you Dr. Brian Stipp and other ONU representatives for presenting this to Miss Matyskela at LeVasseur. We are honored to have her as a part of our team!

LeVasseur is hiring! Come join our amazing team. If you've been looking at our social media posts, you can see that we have an AWESOME school in an AWESOME district. We need 1 non-certified reading tutor & 2 teacher assist. Visit besd53.org or call the school at 815-929-4500.

LeVasseur Parents, Please review our drop off/pick-up procedures prior to tomorrow morning. There is NO LEFT TURN into our parking lot for drop off or pick up. We will have a sign posted to remind drivers. Please respect this procedure as it is only in place for student safety.

This group of energized LeVasseur staff members is ready to greet their students! #GoLeVasseurSchool!

LeVasseur - More pictures of LeVasseur's Meet the Principal Community Service Night

Thank you LeVasseur families and teachers that came out last night to beautify our school. We had so much fun making a weeded over space look amazing!

LeVasseur Parents - Nurse Natalie will be at our open house on Monday, August 19 from 5:30pm - 6:30pm. If you have physicals, immunizations, dental or vision forms, medical authorization forms, or any other paperwork, you may bring it to her that night. Thank you!

LeVasseur Celebrated 100 Days of School Yesterday!

Celebrating Red Ribbon Week at LeVasseur with Character Day! Do you like green eggs and ham! The Cat in the Hat does!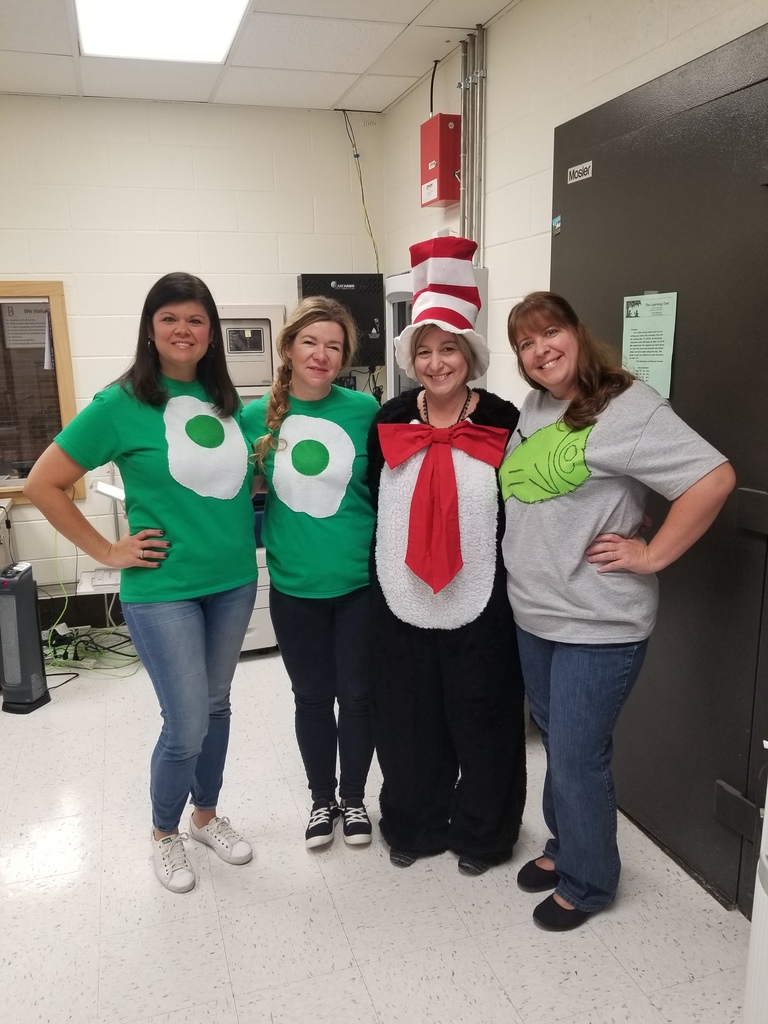 Red Ribbon Week at LeVasseur - Our reading teachers rock the western theme for today!

More photos from Friday Fun Day at LeVasseur!

Principal Peachey visits our Destiny classroom.

Students painting rocks to show their individuality after our all school assembly. LeVasser is creating a rock garden with all of these beautiful rocks. One for each student!

Ms. Bicknell held an all school assembly to read a book and encourage students to be themselves. "Today you are You, that is truer than true. There is no one alive who is Youer than You!