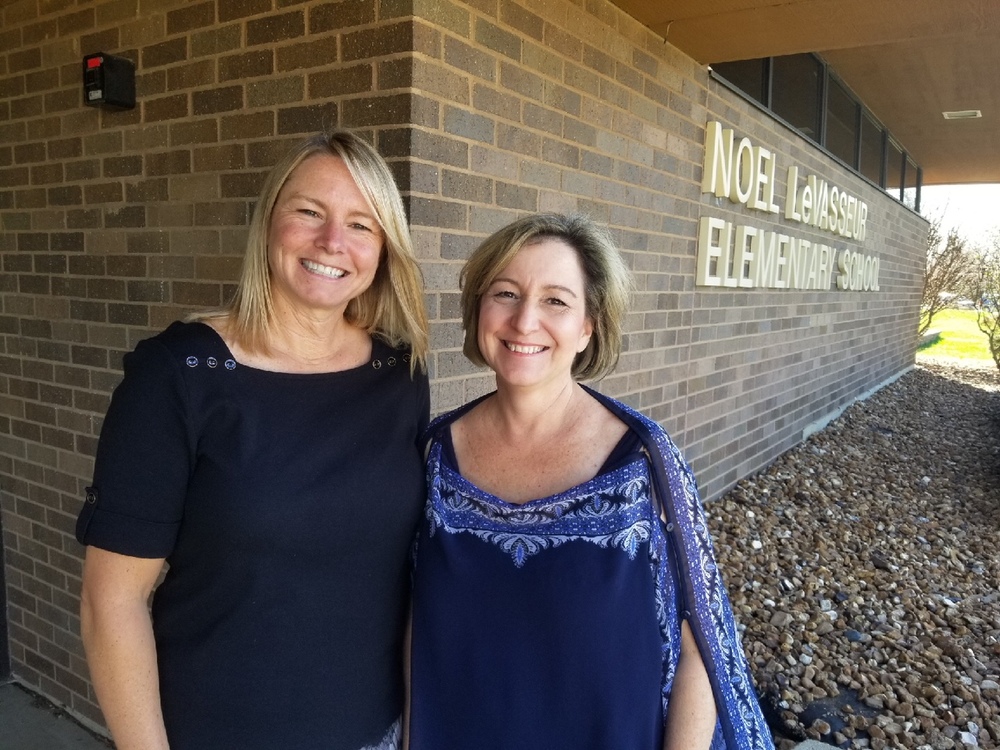 Ms. Bicknell and Mrs. Longtin taking on new challenges!
Dan Hollowell
Monday, April 30, 2018
After eleven years as principal of Liberty Intermediate School, Ms. Bicknell is excited about taking on a new challenge. On July 1st she will become principal of Noel LeVasseur School in Bourbonnais. Ms. Bicknell started her educational career as a first grade teacher. This experience combined with her leadership experience at Liberty make her the perfect fit for the future of LeVasseur School. Although Ms. Bicknell will miss the family atmosphere she helped build at Liberty, she is looking forward to this new challenge and the chance to impact the lives of our youngest students.
Ms. Longtin has served as Liberty Assistant Principal and LeVasseur Principal over the past 6 years. She has partnered with Shannon Swilley to lead our district through a professional development series on Courageous Conversations. Their shared leadership through this process has been outstanding. With the coming retirement of Jeff Gindy at the end of the 2018-19 school year, Ms. Longtin and Mr. Swilley have been asked to partner once again to continue the great work at BUGC that Mr. Gindy has begun. In the fall Ms. Longtin will join Mr. Swilley and Mr. Gindy as part of the administrative team at BUGC. This will be a transition year culminating in Mr. Gindy's retirement. In the 2019-20 School year, Mr. Swilley will become the Principal of BUGC and Ms. Longtin the Associate Principal. I am confident in their abilities as a team to lead BUGC into the future.