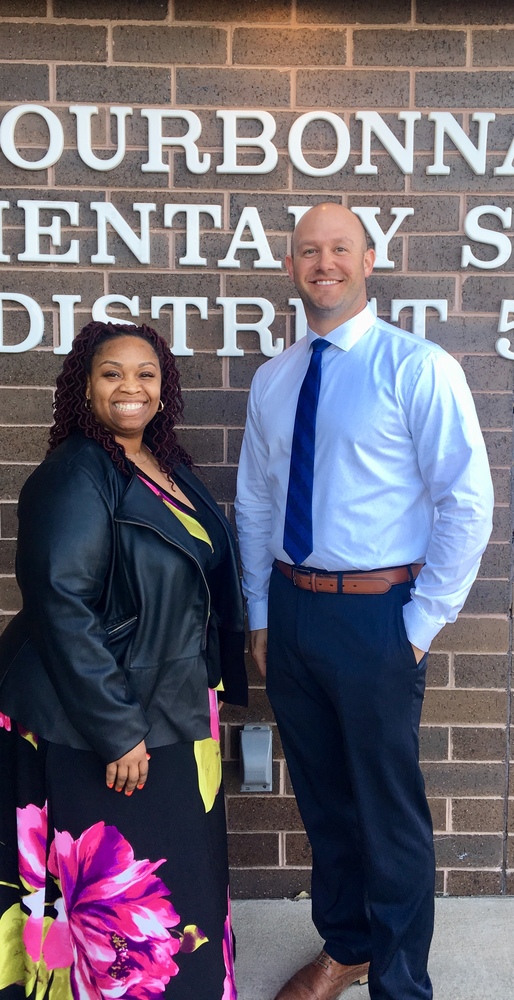 BESD#53 hires two new principals!
Dr. Hollowell
Wednesday, April 25, 2018
BESD#53 would like to welcome Taiyuan Banks-Tillmon and Bret Pignatiello to the district!!
Ms. Tillmon has worked in Matteson and Joliet Schools and comes to us from West Harvey Dixmoor School District 147 where she has been a principal for seven years. She is a resident of Matteson, Illinois and is currently finishing her doctorate from NorthCentral University. She has a college graduate son and a daughter currently attending college. Ms. Tillmon will be Principal of Shabbona Elementary School starting July 1st.
Mr. Pignatiello taught at Manteno High School and has been an administrator for six years in CCSD #146 Tinley Park. He spent 4 years at 6th-8th Central Middle School as an Assistant Principal, and 2 years as Principal of Fierke Education Center (K-5th). Bret has a Masters' Degree from Olivet Nazarene University and lives in Bourbonnais where his three children attend BESD#53 schools. His wife teaches in BESD#53 and they are active in the community. Bret will be the Principal at Liberty Intermediate School starting July 1st.
Please welcome Ms. Tillmon and Mr. Pignatiello to the BESD#53 Family!