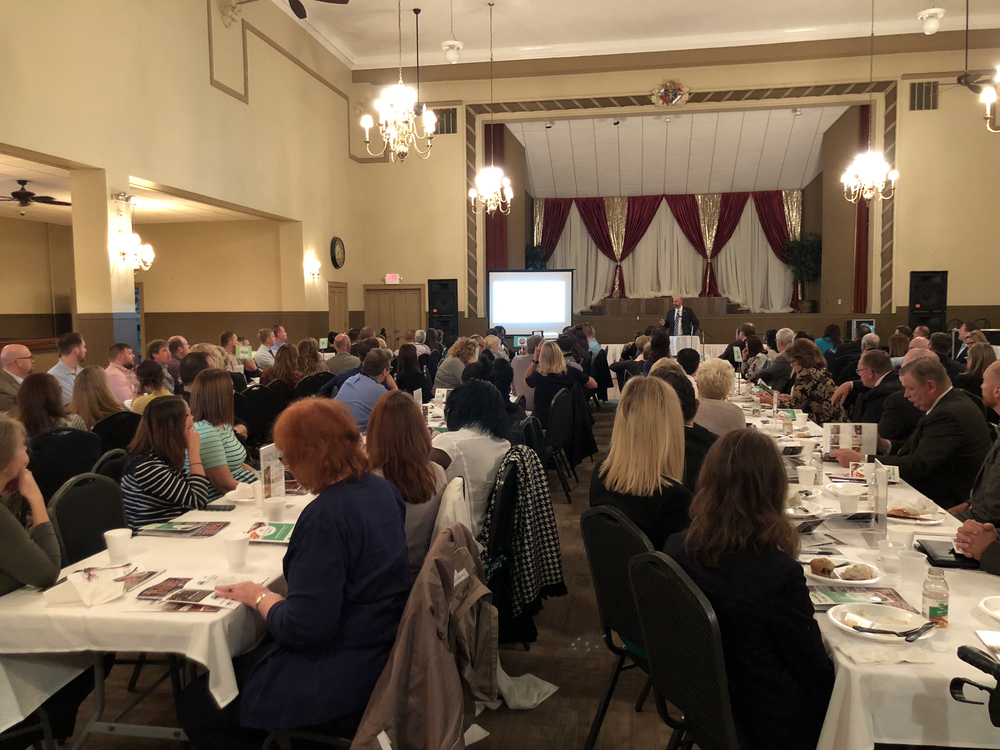 BESD#53 participates in the "State of Kankakee County" breakfast.
Dr. Hollowell
Wednesday, October 18, 2017
Board President Rob Rodewald, Board Member Jamie Freedlund, Dr. Hollowell, Dr. Duggan, Mr. Crawford, Ms. Padera, and Mrs. Longtin participated in the first annual State of Kankakee County Breakfast this morning at the Knights of Columbus. Presentations were made by several county organizations and economic and planning teams.